Avondale
Avondale is a suburb of Auckland City, located west of the CBD. Commonly referred to as part of West Auckland, Avondale offers many advantages: the suburb is just 10 kilometres from the CBD, five kilometres from Eden Park and a short drive from the western beaches. more
Take a moment to send an Auckland related E-Postcard to your friends.
Avondale Directory Information
Please choose from the main accommodation, attractions, tours, transport or visitor information categories below for Avondale, Auckland, New Zealand.
Find By
What Do You Want To Do?
Where Do You Want To Go?
This New Zealand map does not display any listings on the map itself but may provide navigation by clicking on map symbol. Alternatively select a category or a region from the main links to find and view tourism businesses.
View 5 events near Auckland - Avondale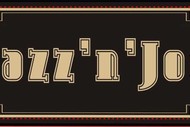 Jazz'n'Joe
From: Sat 23rd Jul 2016
Jazz'n'Joe will showcase exemplary musicians who are 'the real deal' in an alcohol-free setting available to all. This first round of Jazz'n'Joe will feature Jazz from its inception through to Bebop (Bebop was ...
Where: St Ninians Church Hall, Avondale, Auckland
Address: 17 St Georges Road, Avondale, Auckland
From: 7:00pm on Saturday 23rd July 2016
To: 9:00pm on Saturday 24th September 2016
Antique & Collectors Fair
From: Sat 6th Feb 2016
A monthly fair held inside the race building at the Avondale Racecourse. The fair is held on the first Saturday and following Sunday of every month. We have a wide variety of items for sale at reasonable prices. Free ...
Where: Avondale Racecourse, Avondale, Auckland
Address: 90 Ash St, Avondale, Auckland
From: 12:00pm on Saturday 6th February 2016
To: 2:00pm on Sunday 4th December 2016
Monster Mulching With Friends of The Whau
From: Mon 12th Sep 2016
We've planted thousands of young trees along the banks of the Whau River with local schools. Now we need to keep those plants in good heart by spreading woodchip mulch around them. Once we get our plants away, they ...
Where: Kurt Brehmer Walkway, Avondale, Auckland
Address: 26 Saunders Place, Avondale, Auckland
From: 9:30am on Monday 12th September 2016
To: 2:00pm on Thursday 15th September 2016
Hairspray
From: Tue 13th Sep 2016
The international smash hit musical comedy, 'Hairspray the Musical'. Baltimore, 1962. Tracy Turnblad is a big girl with big hair and an even bigger dream: to dance her way onto national TV, and into the heart of teen ...
Where: Avondale College, Avondale, Auckland
Address: 47 Victor Street, Avondale, Auckland
From: 7:00pm on Tuesday 13th September 2016
To: 11:59pm on Saturday 17th September 2016
Klassic Trax
From: Fri 8th Jul 2016
Where: Avondale RSA, Avondale, Auckland
Address: 7 Layard Street, Avondale, Auckland
From: 7:00pm on Friday 8th July 2016
To: 11:59pm on Friday 30th September 2016