Auckland East
The East Auckland region includes the eastern Auckland suburbs of Howick, Pakuranga, Panmure, Glen Innes, Half Moon Bay, Mount Wellington and Dannemora. more
Take a moment to send an Auckland related E-Postcard to your friends.
East Auckland also contains the popular mall Botany Town Centre as well as a number of cafes and restaurants.
East Auckland Directory Information
Please choose from the main accommodation, attractions, tours, transport or visitor information categories below for East Auckland, New Zealand.
Find By
Our exciting grill and bar offers gourmet hamburgers steaks cooked on the open charcoal grill combined with pizzas and sales for all tastes Indoor outdoor dining in a relaxed setting where you can enjoy great...
Where Do You Want To Go?
This New Zealand map does not display any listings on the map itself but may provide navigation by clicking on map symbol. Alternatively select a category or a region from the main links to find and view tourism businesses.
View 2546 events near Auckland - East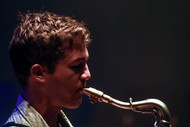 CJC Emerging Artists: Lukas Fritsch & Denholm Orr
Wed 21st Mar 2018
CJC Creative Jazz Club supports the best and brightest emerging talent on the NZ jazz scene, by regulalry selecting two up and coming musicians to feature with their own bands. This week, we feature saxophonist Lukas ...
Where: The Thirsty Dog, Newton, Auckland
Address: 469 Karangahape Rd, Newton, Auckland
From: 8:00pm on Wednesday 21st March 2018
To: 10:00pm on Wednesday 21st March 2018
A Midsummer Night's Dream
From: Sun 3rd Dec 2017
Presented by the Pop-up Globe Buckingham's Company. "Love looks not with the eyes, but with the mind..." Pop-up Globe's resident company present Shakespeare's magical comedy, A Midsummer Night's Dream. ...
Where: Pop-up Globe Theatre, Ellerslie, Auckland
Address: The Shakespeare Gardens, Ellerslie Racecourse, 80 Ascot Avenue, Ellerslie, Auckland
From: 7:00pm on Sunday 3rd December 2017
To: 10:15pm on Saturday 31st March 2018
Perfect Wedding
From: Fri 16th Mar 2018
Perfect Wedding by Robin Hawdon; directed by Bob Lack Mairangi Players' first production for 2018 will be Perfect Wedding, a fast moving multi-layered comedy. A bridegroom wakes on his wedding morning in his own ...
Where: TheatreWorks, Birkenhead, Auckland
Address: Recreation Drive, Birkenhead, Auckland
From: 8:00pm on Friday 16th March 2018
To: 11:59pm on Saturday 24th March 2018
Big Wednesday - Fresh Comedy
From: Wed 3rd Jan 2018
Fresh comedy night at the home of live comedy +10 comedians new and old plus host packed into a quickfire show of fresh comedy and fresh line-ups every week. A great night out midweek at the home of live comedy with ...
Where: The Classic Comedy Club, CBD, Auckland
Address: 321 Queen St, CBD, Auckland
From: 7:50pm on Wednesday 3rd January 2018
To: 10:00pm on Wednesday 25th April 2018
Zirka Circus
From: Thu 15th Mar 2018
Zirka Circus is proud to bring you its 5th tour of New Zealand, our new show "Send in the Clowns" and it's more spectacular than ever! Zirka Circus has successfully been entertaining families in NZ for more than ten ...
Where: David Lange Park, Mangere, Auckland
Address: Bader Drive, Mangere, Auckland
From: 7:00pm on Thursday 15th March 2018
To: 6:30pm on Sunday 25th March 2018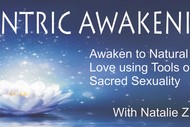 Tantra Intro Evening for Couples
From: Wed 21st Feb 2018
This is an introduction to Tantra evening, so people can meet me and learn about how tantra can help make their relationship more intimate and connected. Tantra is a system of transformation that is gaining popularity ...
Where: All-Love Healing Centre, Albany, Auckland
Address: 231 State Highway 17, Albany, Auckland
From: 7:00pm on Wednesday 21st February 2018
To: 10:00pm on Wednesday 11th April 2018
Japanese Level 1 Beginners Course
From: Tue 6th Mar 2018
Euroasia is New Zealand's premier private provider of services in the area of foreign languages and cultures. Visit our website www.euroasia.co.nz for other levels and languages that we provide service for! A first ...
Where: Euroasia, Parnell, Auckland
Address: 10 Titoki Street, Parnell, Auckland
From: 7:40pm on Tuesday 6th March 2018
To: 9:10pm on Wednesday 4th April 2018
Transformation Hatha Yoga and Relaxation
From: Wed 21st Mar 2018
Transformation Hatha Yoga is gentle and relaxing, helping towards finding balance within your body, mind, and spirit. It helps to relieve stress and to improve your posture and breathing, both so important for your ...
Where: Balanced Living Centre, Titirangi, Auckland
Address: 81a Pleasant Road, Titirangi, Auckland
From: 7:15pm on Wednesday 21st March 2018
To: 8:30pm on Wednesday 11th April 2018
U-Jam Fitness® - Dance Classes
From: Tue 13th Feb 2018
U-Jam Fitness® is a dance fitness program that has combines the energy and grittiness of urban dance with fitness! We make exercise fun, with easy-to-follow choreo and funky beats from all over the world! It's ...
Where: The Renaissance School of Dance, Papatoetoe, Auckland
Address: 269 St George Street, Papatoetoe, Auckland
From: 7:30pm on Tuesday 13th February 2018
To: 8:30pm on Wednesday 27th June 2018