Canterbury
Welcome to Canterbury! A place where coastal and mountain experiences combine to make a place where there's something hair-raisingly thrilling, day-dreamingly relaxing and breath-takingly beautiful for every traveller. In Canterbury you'll find many worlds within one region. Popular tourism destinations in Canterbury include Christchurch City, Kaikoura, Hanmer Springs, Timaru, Lake Tekapo and Mt Hutt. more
Canterbury is the South Island's largest region, it is the region of stark contrasts. The region is home to both New Zealand's largest plains – the Canterbury plains with intensive pastoral farming and New Zealand's highest mountains – Mount Cook. It is home to the South Island's largest city of Christchurch and some of the country's most remote wildernesses. It is a land of dramatic mountain ranges, cascading rivers, unbelievably glacial-flour-coloured lakes, rolling hills, flat plains, dramatic coastlines, glaciers, wineries and much more.
Enlarge your itinerary with Canterbury's huge range of activities including numerous ski resorts, skydiving, bungy jumping, hot air ballooning, trout and salmon fish, chartered sea fishing, whale, dolphin and seal watching, hot-water springs, hiking, Lord of the Rings tours, farm tours, jetboating, wine tasting, glacier climbing, mountaineering, mountain biking to name only a few activities. Canterbury has a selection of activities for everyone including thrill-seekers, families, backpackers, honeymoon makers, groups and elderly.
The mid coastal region of Canterbury is dominated by the large pastoral Canterbury plains, Christchurch and numerous towns. The Canterbury plains are intensively farmed with dairy, sheep, beef and deer faming and is the economic and population centre of the South Island. The town Methven (located on the Canterbury plains at the foot of the towering mountains as they ascend dramatically out of the plain) is the gateway for the popular Mt Hutt ski resort – a thirty minute drive away.
The north is mountainous and dry, boasting most of the region's wineries – especially in the Waipara region. Secluded in its own valley is the South Island's most popular hot-springs resort as well as popular ski resort – Hanmer Springs. And to the far north is the popular coastal town of Kiakoura – a prime base for a host of wildlife encounters and famous for its whales, fur seals and dolphins who live permanently on this coast. Kiakoura is scenic mountainous region with a dramatic coastline showcasing many mountains descending down into the sea. Take a drive long the Kiakoura coastal highway you are sure to see many fur seals resting on the rocks.
The western inland regions (also known as "McKenzie Country") are dry and mountainous. This region includes many of New Zealand's alpine lakes including famous lakes of Tekapo and Pukaki – these lakes are unique in New Zealand for their distinctive glacial hue. This region is dominated by towering snow-capped mountain ranges, deep glacier cut valleys, tussock grasslands and wild gushing rivers. Mount Cook, New Zealand's tallest mountain, is found here and from it tumbles New Zealand's longest glacier – the Tasman Glacier – measuring 27 kilometres long. Mt. Hutt is a popular ski resort found close to the Canterbury plains region. Two of the three mountain passes crossing east-west across the Southern Alps are found here namely, Arthurs Pass and Lewis Pass – these are two of the most spectacular alpine drives in the country.
Canterbury's south is dominated by scenic rolling hills and pastoral farming. The largest town is Timaru.
Canterbury has a massive range of accommodation options encompassing five-star accommodation, budget motor lodges and motels, luxury alpine lodges and retreats, cheap backpacker accommodation, camping grounds, self-catering apartments, villas, among other options. Regardless of your needs – be it conferencing or assessable accommodation – Canterbury has the right accommodation options for you.
Take a moment to send a Canterbury related E-Postcard to your friends.
Find By
Where Do You Want To Go?
This New Zealand map does not display any listings on the map itself but may provide navigation by clicking on map symbol. Alternatively select a category or a region from the main links to find and view tourism businesses.
View 616 events near Canterbury
Nathan Wallis: The Golden Years
Wed 26th Oct 2016
Home Birth Canterbury is proud to present Nathan Wallis: 'The Golden Years'. The majority of the major discoveries about the growth and development of the human brain which led the 1990's to be labelled the ...
Where: Riccarton High School, Christchurch
Address: 31 Vicki Street, Upper Riccarton, Christchurch
From: 4:00pm on Wednesday 26th October 2016
To: 8:30pm on Wednesday 26th October 2016
The Eastern Family Acoustic Rumbles
From: Wed 19th Oct 2016
Our Wednesday evening 'Something Else' session specializes in all that is experimental, extraordinary and unpredictable. From free jazz to bebop to psychedelic jangle pop, from post-punk garage folk to traveling ...
Where: Blue Smoke, Christchurch
Address: 3 Garlands Road, Woolston, Christchurch
From: 7:30pm on Wednesday 19th October 2016
To: 9:30pm on Wednesday 26th October 2016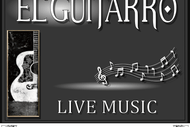 El Guitarro
Wed 26th Oct 2016
Background ambiance solo guitar playing, Spanish, classical, Jazzy, and known standards.
Where: Whet Drinking Room, Christchurch
Address: 151 Cambridge Terrace, Christchurch
From: 7:30pm on Wednesday 26th October 2016
To: 9:30pm on Wednesday 26th October 2016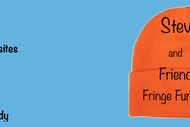 Steve and Friends Fringe Fundraiser
Wed 26th Oct 2016
Snap Rusewebsites, Justin White and Steve are performing their own solo stand-up comedy shows at next year's Dunedin Fringe. This show is to fundraise money so we can make them the best shows possible, and you get to ...
Where: darkroom, Christchurch
Address: 336 St Asaph Street, Christchurch
From: 7:30pm on Wednesday 26th October 2016
To: 9:30pm on Wednesday 26th October 2016
Karaoke With DJ Chick
From: Wed 10th Aug 2016
Wednesday Night is Legendary at the Craic Irish Bar! Come on down and sing along to your favourite songs. Best to get in early and secure you spot as it fills up pretty fast. See you there!
Where: The Craic Irish Bar, Christchurch
Address: 84b Riccarton Rd, Riccarton, Christchurch
From: 9:00pm on Wednesday 10th August 2016
To: 3:00am on Thursday 3rd November 2016
Latin America and Spain Film Festival
From: Wed 26th Oct 2016
The Latin America & Spain Film Festival (LASFF) is a cultural event dedicated to contemporary cinematographic productions from Latin America and Spain. It is also a non-profit event which aims to gather both Latin ...
Where: Christchurch Art Gallery - Te Puna o Waiwhetu, Christchurch
Address: Cnr Worcester Boulevard and Montreal St, Christchurch
From: 7:00pm on Wednesday 26th October 2016
To: 8:30pm on Monday 31st October 2016
Wednesdays At One
From: Wed 23rd Mar 2016
A weekly feast of music at St Mary's Pro-Cathedral. Concerts begin at 1:10 pm. The Cathedral Cafe opens 12:45 pm to provide delicious and good value food. Continuing our wonderful 2016 concerts, we present ...
Where: St Mary's Pro Cathedral, Christchurch
Address: 373 Manchester St, Christchurch
From: 1:10pm on Wednesday 23rd March 2016
To: 2:00pm on Wednesday 7th December 2016
Wednesday Poker Night
From: Wed 9th Dec 2015
Join our friendly and competitive Christchurch Poker League. We do NLHE cash rebuy tournaments - $10 entry and $10 rebuys with cash prizes.
Where: The Fitz Bar & Eatery, Christchurch
Address: Cnr Fitzgerald Avenue and Cashel Street, Christchurch
From: 7:00pm on Wednesday 9th December 2015
To: 9:30pm on Wednesday 3rd May 2017
Locked In Christchurch - Room Escape Adventure Game
From: Wed 12th Oct 2016
Locked in Christchurch is the newest and greatest Escape Room Adventure game to come to Christchurch. It's good fun for a group of friends or as a team bonding activity! Its room themes are based on true stories from ...
Where: Locked In Christchurch, Christchurch
Address: 53 Tanner St, Christchurch
From: 12:00am on Wednesday 12th October 2016
To: 10:00pm on Friday 23rd December 2016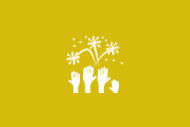 WoodCraft Gallery
From: Tue 4th Oct 2016
The Woodcraft gallery showcases and sells the artworks of about 46 wood artists sourced both locally and from throughout New Zealand. Individually worked sculptural pieces, hand carved by the local artist Andrew ...
Where: Woodcraft Gallery, Christchurch
Address: 33 Worcester Boulevard, Christchurch
From: 9:30am on Tuesday 4th October 2016
To: 5:00pm on Thursday 1st June 2017
What Do You Want To Know?