Culverden
The historical township of Culverden is located in the Amuri Basin of North Canterbury, New Zealand. Culverden was established in 1886 with the arrival of the railway, making it the centre of travel for the Hurunui District. more
Nowadays Culverden offers a range of attractions and accommodation for visitors who are looking to experience a piece of rural New Zealand.
Culverden Directory Information
Please choose from the main accommodation, attractions, tours, transport or visitor information categories below for Culverden, Canterbury, New Zealand.
Find By
Where Do You Want To Go?
This New Zealand map does not display any listings on the map itself but may provide navigation by clicking on map symbol. Alternatively select a category or a region from the main links to find and view tourism businesses.
View 2 events near Culverden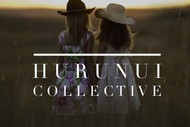 Wilkes & Co. Fashion Show
Sat 25th Nov 2017
Night out in the Country, well worth the trip! Hurunui Collective presents Wilkes & Co. Fashion Show. Doors open from 7pm at the Culverden Gallery. Runway Show, Entertainment, Canapés and an After Party to finish ...
Where: Culverden Art Gallery, Culverden, Hurunui
Address: 20 Mountainview Road, Culverden, Hurunui
From: 7:00pm on Saturday 25th November 2017
To: 10:00pm on Saturday 25th November 2017
Hurunui Garden Tour 2017
From: Fri 27th Oct 2017
The Hurunui Gardens are made up of a passionate group of gardeners who have teamed up together to offer this exciting tour. All these gardens have to survive and thrive in extreme weather conditions, dry hot summers and ...
Where: Hurunui Gardens, Culverden, Hurunui
Address: Hurunui, Culverden, Hurunui
From: 10:00am on Friday 27th October 2017
To: 4:00pm on Sunday 3rd December 2017