Cashmere
Cashmere is a highly desired suburb of Christchurch City, resting on the northern side of the Port Hills. Popular attractions in Cashmere include the Sign of the Takahe and Victoria Park. more
Cashmere Directory Information
Please choose from the main accommodation, attractions, tours, transport or visitor information categories below for Cashmere, Christchurch, New Zealand.
Find By
What Do You Want To Do?
Mobile-friendly - Standing majestically on the northern slope of the Port Hills, Hackthorne Gardens looks out over Christchurch City and mountains in the west. Our Suites on the top floor and have unsurpassed views of the city, the Southern Alps and the East coastline. Sit and watch the ever-changing vista or enjoy the deluxe rooms on the lower-level with garden and city views.

Mobile-friendly - Enjoy spectacular views from our top deck and a 'live' entertaining and informative commentary from our friendly guides. Learn about the city's fascinating history from pioneering days to modern times. Visit all the 'must see' attractions and areas affected by the 2011 earthquake. See how the vision to rebuild and restore Christchurch is coming to life!
Fresh, succulent gourmet burgers bursting with flavour and goodness. Our burgers use the freshest, best quality local ingredients to craft healthy indulgences just for you. Delicious Gluten Free options.
Silver
Where Do You Want To Go?
This New Zealand map does not display any listings on the map itself but may provide navigation by clicking on map symbol. Alternatively select a category or a region from the main links to find and view tourism businesses.
View 400 events near Cashmere
Jonathan Densem - Concert and Album Launch
Mon 11th Dec 2017
Singer-Pianist Jonathan Densem in World Premiere Album Launch and Concert After a year in the making Jonathan Densem brings his band to Christchurch to celebrate his debut album "I'm Saying It Now." With shades of ...
Where: Charles Luney Auditorium, Christchurch
Address: St Margaret's College, 12 Winchester Street, Christchurch
From: 7:00pm on Monday 11th December 2017
To: 9:00pm on Monday 11th December 2017
A Christmas to Remember 2017
Mon 11th Dec 2017
Christmas can mean family and friends and anticipation for the years ahead. When there has been a bereavement, Christmas can be a difficult time and somehow, no matter how hard we try, the lights just do not sparkle as ...
Where: Avonpark Chapel, Christchurch
Address: 2 Kerrs Rd, Christchurch
From: 7:00pm on Monday 11th December 2017
To: 9:00pm on Monday 11th December 2017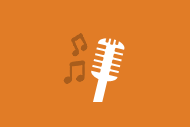 James Hart
Mon 11th Dec 2017
Catch James Hart playing at Carlton from 7pm til late.
Where: Carlton Bar & Eatery, Christchurch
Address: 1 Papanui Rd, Christchurch
From: 7:00pm on Monday 11th December 2017
To: 11:59pm on Monday 11th December 2017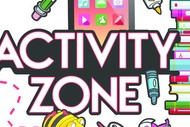 Activity Zone
From: Mon 30th Oct 2017
Come and have fun at Activity Zone - the Shirley Library After School Club. There will be technology, games, crafts, books, and most of all - fun! Every Monday during term time. Suitable for ages 6-10. Caregivers ...
Where: Shirley Public Library, Christchurch
Address: 36 Marshland Rd, Shirley, Christchurch
From: 3:45pm on Monday 30th October 2017
To: 4:45pm on Monday 11th December 2017
Twisted Quiz Night
From: Mon 15th May 2017
A weekly quiz hosted by Ben with questions by Carlos. It's free to enter and starts at 7pm. It's always an entertaining night out and you have a great choice of food and drink to keep you going all evening. There are ...
Where: The Twisted Hop, Christchurch
Address: 616 Ferry Rd, Woolston, Christchurch
From: 7:00pm on Monday 15th May 2017
To: 10:00pm on Monday 18th December 2017
Social Dance With Fevah Modern Jive
From: Mon 13th Nov 2017
We run the busiest social dance events in Canterbury and we'd love to see you there! Absolute beginners and two left feet very welcome! Heaps of fun. Every night begins with a friendly class that assumes you have ...
Where: Papanui High School, Christchurch
Address: 30 Langdons Rd, Papanui, Christchurch
From: 7:25pm on Monday 13th November 2017
To: 10:00pm on Monday 18th December 2017
Christchurch Hydrotherapy Classes
From: Tue 20th Jun 2017
Classes are generally run weekly but are closed for public and school holidays. To register or for more information please contact Arthritis New Zealand 0800 663 463.
Where: Burwood Hospital, Christchurch
Address: 255 Mairehau Rd, Burwood, Christchurch
From: 4:30pm on Tuesday 20th June 2017
To: 6:00pm on Monday 18th December 2017
Night Quiz
From: Mon 6th Nov 2017
Monday night quiz from 7pm. Great prizes to be won including the return of the cash jackpot round. Come in early and let us take care of dinner with our new $25 Quiz dinner and drink offer for all quizzers. Includes ...
Where: Ferrymead Speights Ale House, Christchurch
Address: 2a Waterman Place, Ferrymead, Christchurch
From: 7:00pm on Monday 6th November 2017
To: 9:00pm on Monday 15th January 2018
Christchurch Christmas Lightshow
From: Fri 1st Dec 2017
The Christchurch Christmas Lightshow is the most spectacular Lightshow in New Zealand. Over 400,000 lights which are synchronized to music, Hundreds of animated characters, Large inflatables and animated Carnival ...
Where: Christchurch Christmas Lightshow, Christchurch
Address: 650 Shands Road
From: 8:30pm on Friday 1st December 2017
To: 12:00am on Sunday 31st December 2017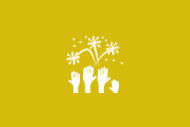 Boulivard Arts Market
From: Mon 10th Jul 2017
An artisans market of quality, locally and New Zealand made arts and crafts. Reflecting the essence of New Zealand creativity. The weekend market makes up part of The Boulevard Container Shops, a wonderful ...
Where: Worcester Boulevard, Christchurch
Address: 31 -33 Worcester Boulevard, Christchurch
From: 9:30am on Monday 10th July 2017
To: 4:30pm on Sunday 14th January 2018