Opito Bay
Opito Bay is one of the best holiday destinations on the Coromandel Peninsula. Relax on the white sandy beach or take a boat out and go fishing or diving around the Mercury Island group. Other popular activities include swimming, waterskiiing, snorkelling and surfing. more
Opito Bay is a fabulous location for the whole family. There is a range of accommodation options available at Opito Bay, from self catering holiday homes to bed and breakfasts.
Opito Bay Directory Information
Please choose from the main visitor information categories below for Opito Bay, Coromandel, New Zealand.
Find By
What Do You Want To Do?
Mobile-friendly - Pure Sailing Fun! Take in Coromandel Icons like Cathedral Cove, Hahei Marine Reserve, and Cooks Beach, on an action-packed and chilled-out exploration of Mercury Bay. Just you, the great outdoors and the wind whistling through your hair! There is no better way to experience the Coromandel! Or even hire out the entire boat with our experienced skipper!
Where Do You Want To Go?
This New Zealand map does not display any listings on the map itself but may provide navigation by clicking on map symbol. Alternatively select a category or a region from the main links to find and view tourism businesses.
Where Do You Want To Go?
View 2 events near Coromandel - Opito Bay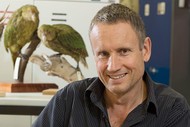 MEG Winter Lecture Series - Dr Colin Miskelly Te Papa
Mon 10th Jul 2017
Impacts of creating an urban sanctuary in Wellington. Dr Colin Miskelly, Curator Vertebrates, Te Papa MEG is pleased to have Colin come to the Coromandel to give a Winter Lecture. Colin was the Department of ...
Where: The Peppertree, Coromandel, The Coromandel
Address: 31 Kapanga Rd, Coromandel, The Coromandel
From: 7:00pm on Monday 10th July 2017
To: 8:30pm on Monday 10th July 2017
Bodylight Weekend Retreat
From: Fri 4th May 2018
Treat yourself to a beautiful and powerful weekend at the Mana Retreat Centre, Coromandel Immerse in a weekend of Bodylight mindful movement - Yoga, Pilates and Qi-gong. Learn how to influence and enhance your ...
Where: Mana Retreat Centre, Coromandel, The Coromandel
Address: Manaia Rd, Manaia, Coromandel, The Coromandel
From: 4:00pm on Friday 4th May 2018
To: 2:00pm on Sunday 6th May 2018