Fiordland
Fiordland, just 2 hours from Queenstown or Invercargill, is one of the southern hemisphere's greatest wilderness regions achieving World Heritage Status for its spectacular natural features, remarkable beauty and role in demonstrating the earth's evolutionary history.

Home of Mitre Peak, the stunning fiords of Doubtful Sound and Milford Sound, the beautiful lake towns of Te Anau and Manapouri and the Kepler, Milford and Routeburn Tracks, Fiordland is known as the sightseeing capital of the world.

Extraordinary scenic beauty has earned this region a reputation as a significant walking destination, and a "must see" for anyone travelling to New Zealand. more
Of the fourteen fiords in the Fiordland National Park, Milford Sound is the most famous and accessible. The Milford Road is a magnificent alpine journey and is one of the world's finest drives. Travelling though the Homer Tunnel reveals the stunning Milford Sound.
A trip into Doubtful Sound provides a boundless wilderness experience. Visitors are often rewarded with dolphins and a wealth of marine life on a visit to the more remote Doubtful Sound. Fiordland provides a wide range of activities and opportunities to discover every aspect of its unique environment, from boat cruise and kayak options, scenic flights, glow-worm caves or the unique Discovery Centre underwater observatory.
Located 20 kms from Te Anau, Lake Manapouri provides an excellent base from which to discover Doubtful Sound and offers services such as a café, restaurant, small shop and service station. Guided tours depart from both towns daily to visit the fiords, or to explore the many other features within Fiordland National Park.
The picturesque lakeside township of Te Anau, provides a perfect base to explore the area and provides a wide-ranging variety of services to visitors. It is the closest service base to Milford Sound and is known as the "walking capital of the world" due its proximity to the many outstanding walking tracks, including the Great Walks of the Milford Track, Routeburn Track and Kepler Track.
When you travel to Fiordland you are visiting one of the most beautiful and dramatic parts of New Zealand. It is the perfect location for enjoying all outdoor activities or just relaxing and taking in the stunning mountain vistas.
Take a moment to send a Fiordland related E-Postcard to your friends.
Fiordland Directory Information
Please choose from the main accommodation, attractions, tours, transport or visitor information categories below. Alternatively select a Fiordland area.
Find By
Featured
Discover spectacular Milford Sound on a sightseeing day cruise with Southern Discoveries. With cruises to suit every interest and timeframe, the Milford Discovery Centre & Underwater Observatory and kayaking tours, Southern Discoveries can deliver the entire Milford Sound experience....(More)(More)
Where Do You Want To Go?
This New Zealand map does not display any listings on the map itself but may provide navigation by clicking on map symbol. Alternatively select a category or a region from the main links to find and view tourism businesses.
Where Do You Want To Go?
View 5 events near Fiordland
Cake Decorating for Beginners
From: Sat 30th Jul 2016
A Beginner-Intermediate course to learn several aspects of cake decorating including types of icing, gum paste models, flowers, frills and bows. Learn the art of creating a design, construction, colour matching, ...
Where: Fiordland Events Centre, Te Anau
Address: 20 Luxmore Drive, Te Anau
From: 10:00am on Saturday 30th July 2016
To: 12:00pm on Saturday 17th September 2016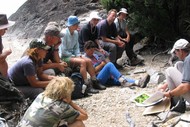 Pomona Island Photography Trip With Graham Dainty
Sat 10th Sep 2016
Bring your camera and join photographer Graham Dainty in capturing images of Pomona Island. Be inspired by the island's natural beauty as you stroll through the bush. Participants will be encouraged to share their ...
Where: Pomona Island, Manapouri, Fiordland
Address: Pearl Harbour, 62 Waiau Street
From: 11:00am on Saturday 10th September 2016
To: 3:00pm on Saturday 10th September 2016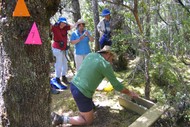 Pomona Island Bush Walk
Sat 10th Sep 2016
Join members of the Pomona Island Charitable Trust as they walk around the island checking traps and monitoring birdlife. A great way to see the island and learn about the restoration work being done. Participants ...
Where: Pomana Island, Manapouri, Fiordland
Address: Pearl Harbour, 62 Waiau Street
From: 10:00am on Saturday 10th September 2016
To: 4:00pm on Saturday 10th September 2016
The Midtown Boys - Swing to Motown
From: Sun 18th Sep 2016
Frank Sinatra, Dean Martin, Sammy Davis Jr, Frankie Valli and The Four Seasons, Motown, The Jackson 5, Bee Gees, The Beatles, The Platters The Beach Boys and many more! Bringing together three of New Zealand's ...
Where: Te Anau Club, Te Anau
Address: Pop Andrew Drive, Te Anau
From: 7:00pm on Sunday 18th September 2016
To: 12:00am on Monday 19th September 2016
Te Anau Workplace First Aid
Wed 26th Oct 2016
Attain your St John First Aid Level 1 certificate (valid for two years). Ideal for anyone who wants to learn basic first aid or needs to update their first aid qualification. Minimum qualification requirement for a ...
Where: Te Anau Club, Te Anau
Address: Pop Andrew Drive, Te Anau
From: 8:30am on Wednesday 26th October 2016
To: 5:30pm on Wednesday 26th October 2016
What Do You Want To Know?