Dannevirke
Dannevirke is the main town in the Tararua District, located in the Manawatu region of New Zealand. A number of well-known rugby and cricket players come from Dannevirke. more
Dannevirke Directory Information
Please choose from the main accommodation, attractions, tours, transport or visitor information categories below for Dannevirke, Manawatu, New Zealand.
Find By
What Do You Want To Do?
Mobile-friendly - Museum Lodge provides a taste of the early 20th Century grandeur hotel experience, not for those seeking the modern sterile chic, rather it's a haven of wonderful décor, beautiful art, spacious rooms, deliciously comfortable beds and deep armchairs all inviting you to relax, read, sip wine, or just hang out. Stay is inclusive of an excellent continental and cooked breakfast.

Making the journey to Southern Star Abbey Kopua is definitely a step off the well-trodden paths taken by other tourists and travellers in New Zealand. However, this journey should really only be considered by those travellers (from New Zealand and from overseas) on the path of seeking God and wishing to get closer to God.

Mobile-friendly - Modern, comfortable accommodation in picturesque Dannevirke, heartland New Zealand. We are centrally located and situated 45 mins drive to Palmerston North, 1.5 hours to Napier, 2 hours to Masterton and 3 hours drive to Wellington. Short stroll to shopping, restaurants, croquet, bowling clubs and civic amenities. Cooked/continental breakfast. Sky TV 50plus channels. Friendly hosts keen to assist.
Where Do You Want To Go?
This New Zealand map does not display any listings on the map itself but may provide navigation by clicking on map symbol. Alternatively select a category or a region from the main links to find and view tourism businesses.
View 6 events near Manawatu - Dannevirke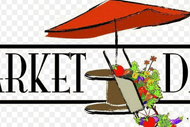 Dannevirke Market Day
Fri 20th Oct 2017
This annual Market Day is huge and a great place to start some Xmas shopping. Check out all the bargains and awesome delights from stall holders. Contact: Sue Berry Phone: 06 374 5482 Email: ...
Where: High Street, Dannevirke, Dannevirke, Manawatu / Whanganui
Address: High Street, Dannevirke
From: 9:00am on Friday 20th October 2017
To: 3:00pm on Friday 20th October 2017
Meditation for Modern Living
From: Wed 30th Aug 2017
Drop-In meditation classes. Each class consists of two guided meditations and a teaching to help us solve our daily problems, improve the quality of our life and develop inner peace. These drop-in classes are ...
Where: Tararua REAP, Dannevirke, Tararua
Address: 15 Gordon St, Dannevirke, Tararua
From: 7:00pm on Wednesday 30th August 2017
To: 8:30pm on Wednesday 22nd November 2017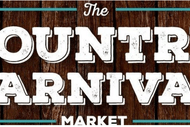 Country Carnival Market
From: Sat 26th Aug 2017
Visit this fantastic country market for a browse through clever local crafts and products. Pick up some fabulous art for your wall and a delicious cupcake for a treat. Woodwork pieces, gorgeous jewellery and kitchen ...
Where: Dannevirke A & P Showgrounds, Dannevirke, Tararua
Address: High St, Dannevirke, Tararua
From: 10:00am on Saturday 26th August 2017
To: 1:00pm on Saturday 25th November 2017
Wattie's Cans For Good
Mon 30th Oct 2017
Wattie's Cans for Good is back; the national can 'collection, creation, education and donation' campaign run by The Salvation Army in partnership with Wattie's for New Zealand schools. The event will run in ...
Where: Totara College, Dannevirke, Tararua
Address: 3 Ruahine Street, Dannevirke, Tararua
From: 9:00am on Monday 30th October 2017
To: 3:00pm on Monday 30th October 2017
Hell Pizza Reading Challenge 2017
From: Tue 28th Mar 2017
Hell Pizza wants to reward New Zealand children who read so four years ago, they came up with the idea 'read for pizza'. What could be better? Children complete a pizza wheel by reading 7 books, then go to any ...
Where: Dannevirke Library, Dannevirke, Tararua
Address: 1 Station Street, Dannevirke, Tararua
From: 9:00am on Tuesday 28th March 2017
To: 5:30pm on Thursday 2nd November 2017
Yolo Kids Bookclub
From: Mon 13th Feb 2017
Join our Yolo book club for children age 8 to 12 years. Everyone is welcome, and there is no cost involved. Share your thoughts on books you've read (participation is not compulsory so don't worry if you're shy). Have ...
Where: Dannevirke Library, Dannevirke, Tararua
Address: 1 Station Street, Dannevirke, Tararua
From: 4:00pm on Monday 13th February 2017
To: 5:00pm on Monday 18th December 2017