Kaitaia
Kaitaia is a town in the Far North District of New Zealand, at the base of the Aupouri Peninsula, about 160 km northwest of Whangarei. It is the last major settlement on State Highway 1.

The name Kaitaia means ample food, kai being the Māori word for food.

A busy farming town, it also supports vineyards, and fruit growing - especially avocados. Like most rural towns Kaitaia has its very own annual Agricultural & Pastoral Show, well over a hundred years old and one of the oldest in New Zealand. more
Its Maori and European history is long and rich - with a strong Dalmatian community harking back to the days of the gum digging boom. The surrounding areas are home to many skilled craftspeople working in wood, pottery, paint, glass, ceramics, flax, bone, and greenstone.
Find By
Where Do You Want To Go?
This New Zealand map does not display any listings on the map itself but may provide navigation by clicking on map symbol. Alternatively select a category or a region from the main links to find and view tourism businesses.
View 4 events near Northland - Kaitaia
Kauri Arms Karaoke Thursday
From: Thu 1st Sep 2016
A fun night of singing or singing along. We have a variety of singers who can sing and those who just love to have fun and try to sing. There are those of us in the audience think that if music can help you with ...
Where: Kauri Arms, Kaitaia
Address: 195 Commerce St, Kaitaia
From: 8:30pm on Thursday 1st September 2016
To: 12:00am on Friday 30th September 2016
A Lion In the Meadow and Other Stories
From: Mon 17th Oct 2016
Celebrating 25 Years (1991 - 2016). Tim Bray Productions, Auckland's leading theatre for children, presents: A Lion in the Meadow and Other Stories by Margaret Mahy. Adapted for the stage by Tim Bray Songs by ...
Where: Te Ahu Centre, Kaitaia
Address: Cnr Matthews Ave & South Rd, Kaitaia
From: 5:30pm on Monday 17th October 2016
To: 11:20am on Tuesday 18th October 2016
Show Me Shorts Film Festival
From: Thu 27th Oct 2016
Show Me Shorts is New Zealand's leading international short film festival. We work to connect New Zealanders with the best short films from here and around the world; celebrate excellence in short film making and ...
Where: Te Ahu Centre, Kaitaia
Address: Cnr Matthews Ave & South Rd, Kaitaia
From: 5:30pm on Thursday 27th October 2016
To: 11:59pm on Sunday 30th October 2016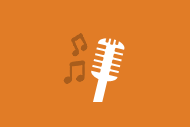 Kiwi Express
Sat 31st Dec 2016
Where: Far North (Kaitaia) RSA, Kaitaia
Address: 18 Matthews Ave, Kaitaia
From: 8:00pm on Saturday 31st December 2016
To: 11:59pm on Saturday 31st December 2016