Arrowtown
Arrowtown is a popular visitor destination about 21 kilometres from Queenstown. Built on the banks of the Arrow River, Arrowtown is a quaint, historical gold mining town.

The Otago gold rush around 1862 saw the settlement of Arrowtown grow quickly as early settlers built cottages, shops, hotels and churches. Quite a number of these can still be visited today, and the main street bustles with shoppers and café goers year-round. Visiting Arrowtown is a highlight of the Queenstown area. more
There are many activities in Arrowtown including walking trails and cycling tracks. In winter you have a choice of three nearby ski fields: Coronet Peak, The Remarkables and Cardrona Ski Resort.
Take a moment to send a Queenstown related E-Postcard to your friends.
Arrowtown Directory Information
Please choose from the main accommodation, attractions, tours, transport or visitor information categories below for Arrowtown, Queenstown, New Zealand.
Find By
Central Otago's wine industry symbolises success and its continental climate rivals Europe's best which inspires a new heritage to enhance the region's captivating history.
Where Do You Want To Go?
This New Zealand map does not display any listings on the map itself but may provide navigation by clicking on map symbol. Alternatively select a category or a region from the main links to find and view tourism businesses.
Where Do You Want To Go?
View 3 events near Queenstown - Arrowtown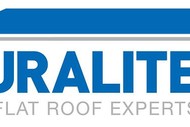 Nuralite's Architectural Movie Night with EBoss
Thu 25th May 2017
Where: Dorothy Browns Cinema, Arrowtown, Queenstown Lakes
Address: Buckingham St, Arrowtown, Queenstown Lakes
From: 5:30pm on Thursday 25th May 2017
To: 8:00pm on Thursday 25th May 2017
"Serial Killers"
From: Sat 10th Jun 2017
Serial Killers is a fast-paced, sexy and funny NZ comedy and a must see this winter! Written by James Griffin, creator of TV smash hit Outrageous Fortune, its prequel Westside, the Almighty Johnsons and the movie ...
Where: Arrowtown Athenaeum Hall, Arrowtown, Queenstown Lakes
Address: 33 Buckingham St, Arrowtown, Queenstown Lakes
From: 8:00pm on Saturday 10th June 2017
To: 10:30pm on Saturday 17th June 2017
Rocky Horror Picture Show
Tue 5th Sep 2017
It's just a jump to the left… Are you ready to glam yourself up in suspenders and high heels? Well if so, tonight is the night for you. It's time to do the time warp again. The amazing Dorothy Browns in ...
Where: Dorothy Browns Cinema, Arrowtown, Queenstown Lakes
Address: Buckingham St, Arrowtown, Queenstown Lakes
From: 7:00pm on Tuesday 5th September 2017
To: 11:59pm on Tuesday 5th September 2017