Stratford
Stratford is located on the junction of State Highway 3 and State Highway 43 in the Taranaki reigon of New Zealand. The town was named after William Shakespeare's birthplace Stratford-Upon-Avon and many street names and parks are dedicated to the writer's plays and characters. The glockenspiel clock tower in the middle of the town performs excerpts of Romeo and Juliet throughout the day. more
Stratford is the gateway to the Stratford Mountain House and Plateau on Egmont National Park where many adventures await. It also includes the Forgotten World Highway touring route and Whangamomona where you can easily spend a few days exploring the saddles, tracks and even the railway line with Forgotten World Adventures.
Stratford is also home to many award-winning parks and gardens such as Hollard Gardens, a horticultural oasis in the heart of dairy country.
Stratford Directory Information
Please choose from the main accommodation, attractions, tours, transport or visitor information categories below for Stratford, Taranaki, New Zealand.
Find By
Where Do You Want To Go?
This New Zealand map does not display any listings on the map itself but may provide navigation by clicking on map symbol. Alternatively select a category or a region from the main links to find and view tourism businesses.
View 3 events near Taranaki - Stratford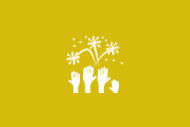 National Alpaca Day
Sun 6th May 2018
We welcome Visitors to Blair-athol Alpaca farm and we like to share our Love of Alpacas with you and your family and friends. Come and Learn about these awesome animals. Alpacas are easy care and make lovely pets. We ...
Where: Blair-Athol Alpacas, Stratford, Taranaki
Address: 408 Climie Road RD21 Stratford
From: 10:00am on Sunday 6th May 2018
To: 4:00pm on Sunday 6th May 2018
Understanding Your Farming Business
From: Wed 21st Feb 2018
Understanding Your Farming Business (UYFB) - Engaging women as critical farming partners Would you like to better understand what drives your sheep and beef farm? Do you want the skills and confidence to participate ...
Where: Taranaki Pioneer Village, Stratford, Taranaki
Address: 3912 Mountain Rd, Stratford, Taranaki
From: 8:30am on Wednesday 21st February 2018
To: 8:00pm on Wednesday 16th May 2018
BDO Farming Expo
Thu 17th May 2018
The 2018 BDO Farming Expo, to be held on 17th May in Stratford at the War Memorial Centre, 55 Miranda Street, from 10am – 2:30pm. BDO Taranaki are proud to continue to back our farming community by offering this day ...
Where: War Memorial Centre, Stratford, Taranaki
Address: 55 Miranda St, Stratford, Taranaki
From: 10:00am on Thursday 17th May 2018
To: 2:30pm on Thursday 17th May 2018