Tuakau
Tuakau is a small town located near the Southern Motorway, between Auckland and Hamilton, in Waikato. Tuakau is close to Pukekohe in the west and the Seabird Coast to the east. more
Tuakau Directory Information
Please choose from the main accommodation, attractions, tours, transport or visitor information categories below for Tuakau, Waikato, New Zealand.
Find By
What Do You Want To Do?
Mobile-friendly - Welcome to one of the best kept secrets of the North Island's west coast – the quiet holidaymaker's beachey oasis that is Port Waikato Kiwi Holiday Park, where the mighty Waikato River meets the Tasman Sea. Accommodation types to suit all tastes and budgets from tent-sites to cabins, powered-sites to motel units. Great amenities and ideally suited for families.
Where Do You Want To Go?
This New Zealand map does not display any listings on the map itself but may provide navigation by clicking on map symbol. Alternatively select a category or a region from the main links to find and view tourism businesses.
View 3 events near Waikato - Tuakau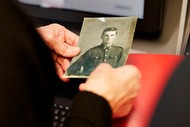 He Pou Aroha Community Cenotaph - Discover Your Connection
From: Tue 20th Feb 2018
Online Cenotaph is a comprehensive online hub for stories of New Zealand service personnel, developed by Auckland Museum. Containing the records of approximately 230,000 men and women who served for New Zealand from ...
Where: Tuakau Library, Tuakau, Auckland
Address: 72 George St, Tuakau, Auckland
From: 9:00am on Tuesday 20th February 2018
To: 12:30pm on Saturday 17th March 2018
Sunday the Lavalla Way 2018
From: Sun 7th Jan 2018
Missed out on Sunday brunch last year? Never been to a Sunday, the LaValla Way..... Now is the time you tried it! Rest, Relax and Enjoy your Sunday, the LaValla Way..... Feast, Play and Live Music every Sunday. ...
Where: LaValla Estate, Tuakau, Auckland
Address: 131 Dominion Rd, Tuakau, Auckland
From: 10:30am on Sunday 7th January 2018
To: 3:00pm on Sunday 29th April 2018
Deepening the Sage Within
From: Sat 14th Apr 2018
...is a 2-3 day intensive workshop diving into Sage-ing core themes (images of aging, life review, forgiveness, mortality, leaving a legacy, service); we harvest our life experience, leading to further growth. Jeanne ...
Where: LaValla Estate, Tuakau, Auckland
Address: 131 Dominion Rd, Tuakau, Auckland
From: 9:00am on Saturday 14th April 2018
To: 4:00pm on Sunday 15th April 2018