Greytown
Greytown is a Victorian country village with metropolitan style lcoated in the Wairarapa region. It's the kind of place where you don't want to forget your credit card because its eclectic mix of independent boutiques, specialty stores, restaurants and cafes make it a premier shopping destination. Greytown is also home to Cobblestones Museum, where people can step back in time and learn about the Wairarapa's pioneering past; Schoc Chocolate studio with its more than 80 different flavours of chocolate and the iconic White Swan bar and restaurant with its wide verandahs making it the perfect place to sample local wine on a sunny afternoon.

A quick and completely unscientific survey of locals would indicate that Greytown people love being home for the summer. Why pack your bags and head off somewhere not quite as good as your home town for some R&R? more
We stay around because our beautiful summertime village is the kind of place most people want to spend their holidays. It's got everything. A range of options to dine outside for breakfast, lunch and dinner. All styles of accommodation from the perfect place to pitch a tent or park a caravan, to family motels, backpacker hotels or luxury boutique homes. A river to cool off in. Walks and bike trails to enjoy. A living, interactive museum to visit. And enough unique, exciting shopping to keep everyone in touch with what's new, on trend and can't be found anywhere else. Put all of that together in New Zealand's prettiest Victorian Main Street and you have the most perfect day trip, weekend or week away you could wish for.
Surrounding all of that fine living is a laid back, honest kiwi attitude that epitomises the culture New Zealanders are famous for. Small towns concentrate that style and Greytown is no exception. We are a wonderful blend of multi-generation families, 'born locals' and recent immigrants. The pride we have in our town is immense and it unites us. We love that Greytown is flourishing and we understand the benefits that tourism brings to our business community as we grow and evolve.
If you are visiting us, please accept our very sincere welcome. Take all the time you need to relax and enjoy what our country village heaven has to offer.
Find By
What Do You Want To Do?
With its Qualmark 5 star rating of Boutique and Lodge, Briarwood is set amongst serene gardens, with established Hornbeam and Copper Beech hedging, clipped Buxus and Topiary trees and with the soothing trickle of a whimsical free standing fountain. Briarwood is a truly unique offering for your perfect country escape and just a stone's throw from the village centre.

Mobile-friendly - Quality, affordable, self-catering accommodation and well equipped conference facilities. Centrally located in picturesque Greytown, just a stones throw from world class wineries. Ideal for business and holiday visitors, this luxury accommodation features full facilities for self-catering, and suites with a spa bath. Renowned local restaurants and cafes, golf courses and outdoor adventure activities are all nearby. Free Wi-Fi.

Mobile-friendly - Stonehenge Aotearoa is a unique place of science and wonder in New Zealand. It was built by members of The Phoenix Astronomical Society with the support of the Royal Society of New Zealand the purpose of Stonehenge Aotearoa is to encourage people of all ages to rediscover the knowledge of their ancestors.
Greytown, New Zealand has launched its first official website that will be used for promotions, tourism, visitor information and events. It will represent everything happening in Greytown and be the first and best source of information for anyone looking to visit.
Where Do You Want To Go?
This New Zealand map does not display any listings on the map itself but may provide navigation by clicking on map symbol. Alternatively select a category or a region from the main links to find and view tourism businesses.
View 7 events near Wairarapa - Greytown
Susan Cleaver
From: Fri 13th Oct 2017
Susan uses digital photography to design colourful kaleidoscopes and floating imaginary forms of Nature, displayed through Fine Art and Textiles. From her original photographs, she creates Mozaics and 3DCollage. ...
Where: Greytown Public Library, Greytown, Wairarapa
Address: 115 Main Street, Greytown, Wairarapa
From: 9:30am on Friday 13th October 2017
To: 12:00pm on Saturday 21st October 2017
Self-Guided Tour of Cobblestones Museum & Village
From: Fri 8th Sep 2017
Cobblestones is a top heritage attraction for all ages, right in the heart of Wairarapa. Explore, discover, reminisce... there's plenty to do at Cobblestones where you'll get up-close with Wairarapa's colonial ...
Where: Cobblestones Museum, Greytown, Wairarapa
Address: 169 Main Street, Greytown, Wairarapa
From: 10:00am on Friday 8th September 2017
To: 4:00pm on Monday 6th November 2017
Contrast - Footnote New Zealand Dance
Sun 22nd Oct 2017
A double-bill of exceptional new dance work from Footnote New Zealand Dance, CONTRAST is the combination of two distinct choreographic voices, Sarah Foster-Sproull (Auckland, New Zealand) and Emma Murray (Bern, ...
Where: Kuranui College, Greytown, Wairarapa
Address: East Street, Greytown, Wairarapa
From: 7:00pm on Sunday 22nd October 2017
To: 8:20pm on Sunday 22nd October 2017
Summer Orchard Care
Sat 28th Oct 2017
Learn tips and tricks to caring for your orchard through the summer and getting your orchard to a successful harvest in the late summer and autumn. Frank van Steensel will instruct the course and answer any ...
Where: Wairarapa Eco Farm, Greytown, Wairarapa
Address: 260 Moroa Rd, Greytown, Wairarapa
From: 12:00pm on Saturday 28th October 2017
To: 4:00pm on Saturday 28th October 2017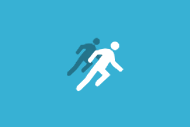 Greytown Garden Ramble
Sat 18th Nov 2017
A pleasant meandering around Greytown's best gardens. Morning or Afternoon Teas (with home cooking) are included in the ticket price. Tickets can be pre-purchased by phoning 06 304 9670 (Maureen) or 06 379 8329 ...
Where: South Wairarapa Workingmen's Club, Greytown, Wairarapa
Address: 120 Main St, Greytown, Wairarapa
From: 10:00am on Saturday 18th November 2017
To: 5:00pm on Saturday 18th November 2017
Greytown Country Market
From: Sun 15th Oct 2017
The Greytown Country Market's goal is to provide a gathering place for our community that celebrates the diversity and creativity of Wairarapa and Wellington. We want to create a monthly event where you shop, meet ...
Where: Stella Bull Park, Greytown, Wairarapa
Address: Main Street, Greytown, Wairarapa
From: 9:00am on Sunday 15th October 2017
To: 1:00pm on Sunday 18th March 2018
Pop-Up Doggy Deli
From: Sun 15th Oct 2017
Amongst the historic village of Greytown in the leafy Stella Bull Park, you'll discover an artisan deli for dogs. Treat your pooch to gourmet, grain free, free range doggy treats. Made with only the freshest, locally ...
Where: Stella Bull Park, Greytown, Wairarapa
Address: Main Street, Greytown, Wairarapa
From: 9:00am on Sunday 15th October 2017
To: 1:00pm on Sunday 15th April 2018