Grey Lynn
Grey Lynn is one of Auckland's, inner most suburbs bordering the Auckland City Centre, making it both an easy walking distance and well serviced by public transport. Grey Lynn touches the Auckland CBD on the one side and the Auckland Zoo on the other side. more
Grey Lynn offers a host of accommodation options as well as a great café culture and an educated and free-thinking population. Being so close to the city centre, there is always plenty to do and experience in Grey Lynn.
Each year Grey Lynn Park holds a festival, which attracts over 100,000 people. At the festival, visitors can enjoy a range of stalls, musicians and other performers.
Take a moment to send an Auckland related E-Postcard to your friends.
Find By
What Do You Want To Do?
Mobile-friendly - With everyday low prices on a range of fuel efficient, quality rental car, Bargain Rental Cars lets you experience NZ in the way that works for you. With 9 branches throughout NZ, we can help with all your vehicle rentals. We also service Auckland Airport, Wellington Airport and Christchurch Airport. We also provide one way vehicle rentals.

Situated on the city fringe, close to Eden Park Stadium, in the trendy suburb of Kingsland. Purpose built, modern building offering premium accommodation for budget travellers. 56 immaculately presented bedrooms. Ideal for independent travellers, backpackers, groups, students, sport teams and social groups. All facilities within 200 metres of Eden Park, trendy bars, cafes, restaurants, designer boutiques, buses and trains.
Darwin's Cafe is the main restaurant at the Zoo. Here you will find high chairs and booster seats, unlike the other cafes. They do not encourage you to bring your own food and eat here, but they wouldn't kick you out either! Access to the cafe is via a fixed ramp up to an automatic door.
Where Do You Want To Go?
This New Zealand map does not display any listings on the map itself but may provide navigation by clicking on map symbol. Alternatively select a category or a region from the main links to find and view tourism businesses.
View 21 events near Auckland - Grey Lynn
My French Children's Holiday Programme
From: Mon 8th Jul 2019
"All grown-ups were once children... but only few of them remember it..." - Antoine de Saint-Exupéry, The Little Prince For all your Princes and Princesses, we have prepared an amazing, exciting and fun Holiday ...
Where: Alliance Française, Grey Lynn, Auckland
Address: 9a Kirk St, Grey Lynn, Auckland
From: 9:00am on Monday 8th July 2019
To: 3:00pm on Friday 19th July 2019
Animates Richmond Road - School Holiday Activities
From: Thu 11th Jul 2019
Looking for fun activities to do with the kids these school holidays? We have you covered! We're running free School Holiday activities in all Animates stores on Thursday 11 & 18 of July at 11am. Both sessions will ...
Where: Animates - Grey Lynn, Grey Lynn, Auckland
Address: 316 Richmond Road, Grey Lynn, Auckland
From: 11:00am on Thursday 11th July 2019
To: 11:40am on Thursday 18th July 2019
Experience HU: The Sound of Soul
From: Thu 2nd Jun 2016
HU is a sacred sound and ancient mantra, that can uplift your life. Singing HU provides a sense of calm, strength and centredness. Come and experience chanting HU and enjoy spiritual conversation with others of like ...
Where: Grey Lynn Community Centre, Grey Lynn, Auckland
Address: 510 Richmond Rd, Grey Lynn, Auckland
From: 7:00pm on Thursday 2nd June 2016
To: 7:30pm on Thursday 26th December 2019
Regenerative Yoga
From: Tue 21st May 2019
Open to all women, any age, health, size and physical capability. Small classes taught in a friendly, relaxed environment with careful adaptation of postures to suit individual needs. Realigning, eliminating stress, ...
Where: Auckland Women's Centre, Grey Lynn, Auckland
Address: 4 Warnock St , Grey Lynn, Auckland
From: 9:30am on Tuesday 21st May 2019
To: 11:00am on Thursday 12th December 2019
Aroha Dance
From: Fri 12th Jul 2019
A fusion of 2 ancient spiritual modalities designed to educate, deeply heal & free the feminine form. This practice will empower women in a safe and caring environment. During this six-week course you will learn ...
Where: Auckland Women's Centre, Grey Lynn, Auckland
Address: 4 Warnock St , Grey Lynn, Auckland
From: 6:00pm on Friday 12th July 2019
To: 7:00pm on Friday 23rd August 2019
Ponsonby Laughter Club
From: Sat 19th Jan 2019
At Laughter Clubs, we use a combination of laughter exercises, deep breathing, gentle stretches, and relaxation to bring more fun, good health and less stress into our lives. Laughter benefits: - Reduces stress and ...
Where: Youthline House, Grey Lynn, Auckland
Address: 13 Maidstone St, Grey Lynn, Auckland
From: 10:00am on Saturday 19th January 2019
To: 10:45am on Saturday 21st December 2019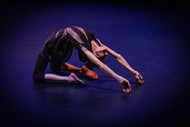 Dance Classes - Contemporary/Yoga
From: Sat 27th Apr 2019
Contemporary Neo-classical Lyrical Dance. - Dance for your body, mind, soul, spirit - To renew, revitalise, recover, redeem - And give your life discipline, focus, flow, grace The work is suitable for beginner ...
Where: The Studio, Grey Lynn, Auckland
Address: 14B Westmoreland Street East, Grey Lynn, Auckland
From: 10:50am on Saturday 27th April 2019
To: 12:20pm on Saturday 21st December 2019
Shamanic Healing Sound Journey
From: Sat 22nd Jun 2019
A sound journey is a deeply relaxing, uplifting and healing experience. Will and Claire-Jeanne take you on an inner journey creating sound with crystal and Tibetan bowls, shaman drums, a gong, voice and more; weaving ...
Where: Yoga Ground, Grey Lynn, Auckland
Address: 56 Surrey Crescent, Grey Lynn, Auckland
From: 7:30pm on Saturday 22nd June 2019
To: 9:15pm on Saturday 17th August 2019
Elemental Circle
From: Sat 20th Jul 2019
Learn to infuse your intentions, goals and manifesting processes with potent energy, by tying in ancient wisdom with modern day teachings. Individual workshops embodying each of the 4 elements: Earth, Air, Fire and ...
Where: Yoga Ground, Grey Lynn, Auckland
Address: 56 Surrey Crescent, Grey Lynn, Auckland
From: 3:00pm on Saturday 20th July 2019
To: 5:00pm on Saturday 12th October 2019
Grey Lynn Car Boot Market
From: Sun 30th Sep 2018
Come along to our fun, friendly and funky local recycling market. Our aim is to see items that you no longer need moved to somebody else who can use them. Nothing new. We run our community market once a month. It's ...
Where: Grey Lynn Returned Services Club, Grey Lynn, Auckland
Address: 1 Francis St, Grey Lynn, Auckland
From: 8:00am on Sunday 30th September 2018
To: 11:30am on Sunday 22nd December 2019