Karangahake Gorge
The Karangahake Gorge lies between the Coromandel Ranges and the Kaimai Ranges, at the southern end of the Coromandel Peninsula. Karangahake Gorge attractions include the historic Karangahake Walkway, many large pools in the Ohinemuri River, great trout fishing, canoeing and gold mining history. more
Karangahake Gorge Directory Information
Please choose from the main accommodation, attractions, tours, transport or visitor information categories below for Karangahake Gorge, Coromandel, New Zealand.
Find By
Explore the Hauraki Rail Trail, the wild Coromandel West Coast, the romantic Kauaeranga Valley, or the Waikato River Trail. Book online to secure your shuttle, rail trail bike, hardtail or electric bike for the Hauraki Rail Trail.

Karangahake Cottage self-contained, quality accommodation is cosy, comfortable and offers awesome views. Located in the centre of the Karangahake Gorge, only minutes from fascinating walks through historic gold mining ruins, the amazing Hauraki Rail Trail, trout fishing, and Mount Karangahake. Holiday home accommodation in Karangahake.

Looking for that ultimate, fun filled adventure or new experience, or simply wanting to get out into nature? Why not check out ULTIMATE? Cycling, hiking and walking in and around the beautiful Karangahake Gorge, outdoor survival experiences designed to develop and enhance life skills, team building programs with a focus on communication and collaboration.
Where Do You Want To Go?
This New Zealand map does not display any listings on the map itself but may provide navigation by clicking on map symbol. Alternatively select a category or a region from the main links to find and view tourism businesses.
View 3 events near Coromandel - Karangahake Gorge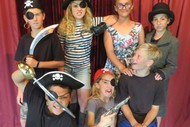 The Great Piratical Rumbustification by Margaret Mahy
From: Sun 21st Apr 2019
Presented by the Coromandel Players, with an all child cast, this classic Margaret Mahy story is adapted by Tim Bray, with songs by Christine White. Oliver Terrapins parents make the old mistake of hiring a pirate as ...
Where: Hauraki House Theatre, Coromandel, The Coromandel
Address: Kapanga Rd, Coromandel, The Coromandel
From: 6:00pm on Sunday 21st April 2019
To: 3:30pm on Saturday 27th April 2019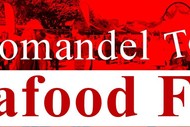 Coromandel Town Seafood Festival
Sat 4th May 2019
A family day out, showcasing the seafood of Coromandel.
Where: Coromandel Area School, Coromandel, The Coromandel
Address: Woollams Ave, Coromandel, The Coromandel
From: 9:00am on Saturday 4th May 2019
To: 4:00pm on Saturday 4th May 2019
Missy Raines Trio Featuring George Jackson and Ben Garnett
Thu 31st Oct 2019
With a smoky and seductive alto, Missy Raines heads up her own innovative and genre-bending trio out of Nashville, Tennesee; a rich, jazz-tinged combination of her bluegrass roots and thick Americana. The trio features ...
Where: Hauraki House Theatre, Coromandel, The Coromandel
Address: Kapanga Rd, Coromandel, The Coromandel
From: 7:30pm on Thursday 31st October 2019
To: 10:30pm on Thursday 31st October 2019