Ashhurst
Ashhurst is a small country town located in the Manawatu region. Surrounded by beautiful countryside and the Ruahine Ranges, Ashhurst is the gateway to the Pohangina Valley. more
Ashhurst Directory Information
Please choose from the main accommodation, attractions, tours, transport or visitor information categories below for Ashhurst, Manawatu, New Zealand.
Find By
What Do You Want To Do?
Where Do You Want To Go?
This New Zealand map does not display any listings on the map itself but may provide navigation by clicking on map symbol. Alternatively select a category or a region from the main links to find and view tourism businesses.
View 2 events near Manawatu - Ashhurst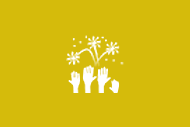 Palmerston North Bird Club Annual Show & Bird Sale
From: Sat 11th May 2019
The Annual Bird Show will display birds from throughout New Zealand. We would expect that around 900 birds of all varieties Budgerigars, Canaries, large Hookbeaks and small Finches will be on display. There will be a ...
Where: Ashhurst Village Valley Centre, Ashhurst, Manawatu / Whanganui
Address: 21 Guildford St, Ashhurst, Manawatu / Whanganui
From: 1:00pm on Saturday 11th May 2019
To: 12:00pm on Sunday 12th May 2019
Manawatu Moonlight Madness - Full Moon Folly 2019
Wed 17th Jul 2019
For the third and final event in the series we head out to Ashhurst, for a fun, social saunter through the Ashhurst Domain trails, including a leg-stretch along the river trail. Starting next to a cemetery, the course ...
Where: Ashhurst Domain, Ashhurst, Manawatu / Whanganui
Address: Napier Rd (SH 3), Ashhurst, Manawatu / Whanganui
From: 6:30pm on Wednesday 17th July 2019
To: 8:30pm on Wednesday 17th July 2019