Pirongia
Pirongia is a small river-side town, located about 12 kilometres west of Te Awamutu, in Waikato. Pirongia is an ideal holiday destination, with a range of nearby tourist attractions. more
Pirongia Directory Information
Please choose from the main accommodation, attractions, tours, transport or visitor information categories below for Pirongia, Waikato, New Zealand.
Find By
What Do You Want To Do?
Where Do You Want To Go?
This New Zealand map does not display any listings on the map itself but may provide navigation by clicking on map symbol. Alternatively select a category or a region from the main links to find and view tourism businesses.
View 2 events near Waikato - Pirongia
Pirongia Market
From: Sun 17th Dec 2017
Our market is held on the last Sunday of the month except for December which is the third Sunday and our Christmas market. We have inside and outside stalls and run for 12 months of the year. We have a wide variety of ...
Where: Pirongia Community Centre, Pirongia, Waikato
Address: Crozier Street
From: 9:00am on Sunday 17th December 2017
To: 2:00pm on Sunday 16th December 2018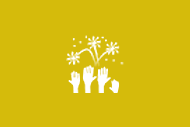 Dinner Club
From: Sat 7th Jul 2018
A monthly event at a licensed café. The set price, three course meal includes vegetarian options. Bookings are essential and need to be made by the Thursday prior. Email: info@persimmontree.co.nz
Where: Persimmon Tree Cafe, Pirongia, Waipa
Address: 1050 Franklin St, Pirongia, Waipa
From: 6:30pm on Saturday 7th July 2018
To: 9:30pm on Saturday 1st December 2018