Northland
New Zealand's Northland region of the North Island begs to be explored on your trip to the Aotearoa (Land of the Long White Cloud). A combination of breath-taking seascapes, golden beaches, secluded coves, ancient forests and oodles of activities to cater to all budgets, makes Northland one of New Zealand's most tourist friendly spots.

The Northland region extends north to the tip of the Northland Peninsula, covering an area of 13,940 km2, a little over five per cent of the country's total area. It is bound to the west by the Tasman Sea, and to the east by the Pacific Ocean. The land is predominantly rolling hill country. Farming and forestry occupy over half of the land, and are two of the region's main industries. more
Although many of the region's kauri forests were felled during the 19th century, some areas still exist where this rare giant grows tall. New Zealand's largest tree, Tane Mahuta, stands in the Waipoua Forest south of the Hokianga Harbour.

The western coast is dominated by several long straight beaches, the most famous of which is the inaccurately named 88 kilometre-long stretch of Ninety Mile Beach in the region's far north. The slightly longer Ripiro Beach lies further south. Two large inlets are also located on this coast, the massive Kaipara Harbour in the south, which Northland shares with the Auckland Region, and the convoluted inlets of the Hokianga Harbour.

The east coast is more rugged, and is dotted with bays and peninsulas. Several large natural harbours are found on this coast, from Parengarenga close to the region's northern tip, past the famous Bay of Islands down to Whangarei Harbour, on the shores of which is situated the largest population centre. Numerous islands dot this coast, notably the Cavalli Islands, the Hen and Chickens Islands, Aorangaia Island and the Poor Knights Islands.
Find By
Where Do You Want To Go?
This New Zealand map does not display any listings on the map itself but may provide navigation by clicking on map symbol. Alternatively select a category or a region from the main links to find and view tourism businesses.
View 207 events near Northland
Pink Ladies Cocktails & Canapes Event
Tue 15th Oct 2019
Bring your friends for a great Girls Night Out! Ladies Night Fundraiser for Pink Ribbon Month with $10 from every ticket supporting our local Northland Breast Cancer Support Trust (NBCST). Doors open at 5.30pm: - ...
Where: Red Dining , Whangarei
Address: 3 Kensington Avenue, Whangarei
From: 5:30pm on Tuesday 15th October 2019
To: 10:30pm on Tuesday 15th October 2019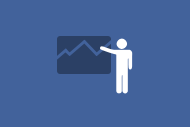 Children's Self Defense Workshop
Tue 15th Oct 2019
This workshop is now fully booked: However we will hold another one in November: This workshop is designed for children and parents to learn basic skills to keep themselves safe and build confidence. *please note ...
Where: Central Baptist Church, Whangarei
Address: 202 Bank St, Whangarei
From: 6:00pm on Tuesday 15th October 2019
To: 7:30pm on Tuesday 15th October 2019
Natural Ease and Mindful Living Retreat With Rachel Tobin: CANCELLED
From: Fri 11th Oct 2019
A 4 Day Mindfulness & Qi Gong Retreat Facilitated by Rachel Tobin. About the Retreat: The art of mindfulness is the practise of resting in the present moment, with acceptance, good humour and compassion, as we simply ...
Where: Tushita Ashram Hermitage, Doubtless Bay, Far North
Address: 1334 Oruru Rd, Doubtless Bay, Far North
From: 2:00pm on Friday 11th October 2019
To: 2:00pm on Tuesday 15th October 2019
The Kauri Museum - Northland Photography Awards
From: Fri 13th Sep 2019
*photo credit, 2018 Award Winner, The Kaipara Harbour on a dark day by Aaron Skelton. 'This is Northland – Home of the Kauri' - an exploration of our beautiful region where kauri once covered the land. The ...
Where: The Kauri Museum, Matakohe, Kaipara
Address: 5 Church Rd RD1, Matakohe, Kaipara
From: 9:00am on Friday 13th September 2019
To: 5:00pm on Wednesday 16th October 2019
Job Club for Migrants and Newcomers
From: Tue 22nd Jan 2019
Looking for a Job? This will be a great opportunity to get updated tips that will help you succeed in the search of a job!! Drop-in and get assistance with your CV and Job Search. Use our computers and ...
Where: Multicultural Whangarei, Whangarei
Address: 71 Bank St, Whangarei, Whangarei
From: 1:00pm on Tuesday 22nd January 2019
To: 3:00pm on Tuesday 17th December 2019
Zumba Fitness
From: Mon 14th Oct 2019
Anybody can take a Zumba class. And I am not kidding! All you need is the will to move. Whether you've got zero coordination, two left feet, or have been a dancer all your life, there's plenty of fun to be had. ...
Where: Kamo War Memorial Hall, Whangarei
Address: Cnr Boswell and Grant Sts, Kamo, Whangarei
From: 6:00pm on Monday 14th October 2019
To: 7:00pm on Tuesday 3rd December 2019
Where Children Sleep | James Mollison
From: Thu 5th Sep 2019
The diverse living situations of children across the globe are highlighted in a ground-breaking project by international Kenyan-born, Italy-based photographer James Mollison featuring candid images of children in the ...
Where: Whangarei Art Museum, Whangarei
Address: Town Basin, Dent Street, Whangarei
From: 10:00am on Thursday 5th September 2019
To: 4:00pm on Sunday 1st December 2019
RBN:Dr Bruce Campbell-The Future of Food:What could it mean?
Wed 16th Oct 2019
Whangarei A&P Society is proud to host the Rural Business Network meetings for Northland. The meetings are an opportunity for rural based business people to participate in professional development to grow their ...
Where: Barge Showgrounds Events Centre, Whangarei
Address: Maunu Road, State Highway 14, Whangarei
From: 5:30pm on Wednesday 16th October 2019
To: 7:00pm on Wednesday 16th October 2019
Te Reo Cafe
From: Thu 17th Jan 2019
All welcome to come and kōrero Te Reo Māori for 2 hours in a friendly whanaungatanga environment, third Wednesday of the month as of October 2019. September 2019 has been moved to the second Wednesday of the month in ...
Where: The Old Stone Butter Factory, Whangarei
Address: 8 Butter Factory Lane, Whangarei
From: 6:00pm on Thursday 17th January 2019
To: 8:00pm on Wednesday 18th December 2019
Ladies Tennis
From: Wed 18th Sep 2019
Play social tennis with Mairtown Women's Tennis on Wednesdays and/or Thursdays at 9:15 – 11.30 a.m., all year round. We are a very friendly group who enjoy tennis and socialising; come and join us. Brighton Rd, ...
Where: Mairtown Tennis Club, Whangarei
Address: 100 Brighton Rd, Whangarei
From: 9:15am on Wednesday 18th September 2019
To: 11:30am on Thursday 19th December 2019
What Do You Want To Know?