Northland
New Zealand's Northland region of the North Island begs to be explored on your trip to the Aotearoa (Land of the Long White Cloud). A combination of breath-taking seascapes, golden beaches, secluded coves, ancient forests and oodles of activities to cater to all budgets, makes Northland one of New Zealand's most tourist friendly spots.

The Northland region extends north to the tip of the Northland Peninsula, covering an area of 13,940 km2, a little over five per cent of the country's total area. It is bound to the west by the Tasman Sea, and to the east by the Pacific Ocean. The land is predominantly rolling hill country. Farming and forestry occupy over half of the land, and are two of the region's main industries. more
Although many of the region's kauri forests were felled during the 19th century, some areas still exist where this rare giant grows tall. New Zealand's largest tree, Tane Mahuta, stands in the Waipoua Forest south of the Hokianga Harbour.

The western coast is dominated by several long straight beaches, the most famous of which is the inaccurately named 88 kilometre-long stretch of Ninety Mile Beach in the region's far north. The slightly longer Ripiro Beach lies further south. Two large inlets are also located on this coast, the massive Kaipara Harbour in the south, which Northland shares with the Auckland Region, and the convoluted inlets of the Hokianga Harbour.

The east coast is more rugged, and is dotted with bays and peninsulas. Several large natural harbours are found on this coast, from Parengarenga close to the region's northern tip, past the famous Bay of Islands down to Whangarei Harbour, on the shores of which is situated the largest population centre. Numerous islands dot this coast, notably the Cavalli Islands, the Hen and Chickens Islands, Aorangaia Island and the Poor Knights Islands.
Find By
Where Do You Want To Go?
This New Zealand map does not display any listings on the map itself but may provide navigation by clicking on map symbol. Alternatively select a category or a region from the main links to find and view tourism businesses.
View 151 events near Northland
Silent Insight Awareness Meditation(IAM) Retreat - 5-Day: CANCELLED
From: Sat 18th Sep 2021
5-day residential silent meditation retreat. Led by trained teachers. About Silent Insight Awareness Meditation – Naturally and Simply Observe Silent Insight Awareness Meditation is a simple, practical and ...
Where: Tushita Ashram Hermitage, Doubtless Bay, Far North
Address: 1334 Oruru Rd, Doubtless Bay, Far North
From: 3:00pm on Saturday 18th September 2021
To: 1:00pm on Wednesday 22nd September 2021
Walk in Wednesday - Xero Drop-in Sessions
From: Wed 25th Aug 2021
BDO Whangarei - Walk-in Wednesdays. Whether you're looking for innovative accounting software or you're a small business owner looking for some tips and tricks to make the most of your Xero subscription, our local ...
Where: BDO, Whangarei
Address: 49 John St, Whangarei
From: 9:00am on Wednesday 25th August 2021
To: 11:00am on Wednesday 15th December 2021
Zumba® with Cecile
From: Thu 5th Aug 2021
Join the fun of Zumba® Fitness with Cecile in Whangarei! Zumba® is a dance-based fitness class. You will sweat, burn calories and have fun dancing on Latin and World music. Monday 9:30 AM - Low Impact Class This ...
Where: Just Thrive, Whangarei
Address: 50 John St, Whangarei
From: 9:30am on Thursday 5th August 2021
To: 10:30am on Thursday 7th October 2021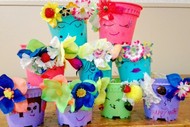 1st Kamo Girls Brigade
From: Thu 18th Feb 2021
Girls' Brigade meets during term time from 6 pm until 7:45pm. We provide fun activities for girls aged 5 to 18 years who want to get the most out of life. Our weekly programme encourages girls to develop a range of ...
Where: Saint John's Golden Church Centre, Whangarei
Address: 149 Kamo Rd, Kensington, Whangarei
From: 6:00pm on Thursday 18th February 2021
To: 7:45pm on Thursday 11th November 2021
From Chaos to Connection
From: Thu 12th Aug 2021
Education & Wellbeing for Mums Evening Course starting 12th August – 30th September, 8 weeks Registration closes 7th August. The pressures of modern parenting are well documented. Time constraints. Sibling ...
Where: The Studio, Whangarei
Address: 158 Apotu Road, Kauri, Whangarei
From: 7:00pm on Thursday 12th August 2021
To: 9:00pm on Thursday 30th September 2021
Restorative Lunch Break
From: Thu 1st Jul 2021
Come to a quick & restorative break away from your desk and the stress: Stretch, relax, strengthen every Thursday. 12.10 pm to 12.40 pm Pilates 12.45 pm to 1.15 pm Qigong Booking is essential. Qigong is a ...
Where: Solspace, Whangarei
Address: Level 1 Room 8, 69 Bank Street, Whangarei
From: 12:00pm on Thursday 1st July 2021
To: 1:15pm on Thursday 30th September 2021
Learn Korean and K-Culture
From: Thu 29th Jul 2021
Learn Korean and Korean Culture. Thursdays from 11am for beginners and Thursdays from 11:30am for learners continuing on from Term 2. Please note classes are scheduled during term time only and will be cancelled on ...
Where: Multicultural Whangarei, Whangarei
Address: 37 Bank St, Whangarei, Whangarei
From: 11:00am on Thursday 29th July 2021
To: 11:59pm on Thursday 30th September 2021
English Conversation Group
From: Thu 4th Feb 2021
Expand your social network. Gain confidence & improve your speaking fluency. Free, no visa requirements. The event will not be run during public holidays or school holidays. For enquiries & registration please ...
Where: Multicultural Whangarei, Whangarei
Address: 37 Bank St, Whangarei, Whangarei
From: 9:00am on Thursday 4th February 2021
To: 10:00am on Thursday 16th December 2021
Hokianga Country Music Festival: POSTPONED
From: Fri 24th Sep 2021
It's happening in the most idyllic spot in NZ. Three days of continuous country music performed by 26 talented country music artists/bands from around the country at seven venues Waimamaku Bar n Grill, The Heads, ...
Where: Opononi Hotel, Hokianga, Mid North
Address: 19 SH 12, Opononi, Hokianga, Mid North
From: 5:00pm on Friday 24th September 2021
To: 8:00pm on Sunday 26th September 2021
Book Club
From: Fri 26th Feb 2021
Book Club for Intermediate ESOL learners. Please note the event won't take place on public holidays and school holidays. For inquiries and registration please contact us via email at info@multiculturalwhangarei.co.nz or ...
Where: Multicultural Whangarei, Whangarei
Address: 37 Bank St, Whangarei, Whangarei
From: 11:00am on Friday 26th February 2021
To: 12:00pm on Friday 26th November 2021
What Do You Want To Know?