Queenstown
Queenstown the "Adventure Capital of New Zealand", is one of the most wild and iconic of the top tourist destinations in New Zealand. Located in the south-western, unspoilt, alpine region of of the South Island, Queenstown is built around a pristine inlet on the sparkling Lake Wakatipu and is nestled in amongst towering rugged mountains including The Remarkables, Cecil Peak, Walter Peak, Ben Lomond and Queenstown Hill. The region around Queenstown is characterised by jagged mountain ranges, deep canyons, wild cascading rivers, crystal-clear lakes, rain forest, tussock grassland and fresh mountain air – in short this region one of nature's finest marvels. Queenstown is 483km from Christchurch – a 5 and a half hour drive away or 50 minute flight. more
Queenstown hosts a truly impressive list of adventure activities to enjoy – being a leading pioneer in all things outdoor and adventure, it was here jet-boating and bungy jumping were first commercialised. Queenstown prides itself in multitudes of activities in every category for every traveller – no matter whether you are seeking the heart-pumping adventure, or the eye-popping scenic tour, or the thrilling slope to ski or a lively nightlife – all are found here.
Seeking the adrenaline-pumping, hair-raising, heart-thumping adventure of a lifetime? Queenstown boasts an incredible slew of options including: white-water rafting, jet-boating, bungy jumping, paragliding, mountain biking, rock climbing, canyoning, as well as New Zealand's largest swing strung across a mountain canyon and – true to Queenstown's spirit of fun and adventure – you choose how you would like to plummet down at 120km/hr (forwards, backwards, upside down or many other positions).
Want a little more quiet and relaxation in your Queenstown experience? No problem! Create your selection from the raft of quieter activities on offer including – scenic helicopter tours, cross country biking, trout and salmon fishing, vintage steamboat cruising, wine-tasting in some of the world's southernmost wineries, guided hiking or Segway touring. Alternatively, take a day out golfing on one of Queenstown's splendid golf courses at the very foot of great imposing mountain ranges – or else wonder off on your own on an adventurous hike in New Zealand's alpine wilderness or just explore this region by car where every sight around every bend is a ready-made postcard.
Go into the town and you will find a lively night-life, romantic cafes and restaurants, scenic water front, fantastic shopping as well as spa treatments and gourmet dining. Take the gondola up the mountain slope and enjoy breath-taking views of Queenstown as you relax wining and dining over the town. Walk along the waterfront and check out Queenstown's underwater observatory and watch the fish and eels swimming alongside diving ducks.
Come in the winter and find the town transformed into a world class ski resort. Breathe deeply the fresh mountain air as you ski the slopes of Queenstown's dramatic mountain slopes. Alternatively, enjoy other winter sports on offer like – ice skating, ice climbing and snow-shoeing. Queenstown celebrates the snow season with gusto in a busy, lively winter festival, The Queenstown Winter Festival.
Centrally located, Queenstown is also a great base to explore the wider region. Take a day trip and chill at Arrowtown – a quaint gold-rush era resort town where the autumn colours are truly something to behold, or drive to Wanaka – another of the South Island's great alpine resorts known for its superb ski fields and outdoor activities. Alternatively book an excursion to the world famous Milford or Doubtful Sounds in the World Heritage listed Fiordland National Park – one of New Zealand's most spectacular landscapes and certainly one if it's finest jewels.
As one of New Zealand's most popular holiday destinations, accommodation is plentiful here. Queenstown motels, five-star hotels, luxury and budget apartments, homely bed and breakfasts, luxury lodges, quaint retreats, holiday homes, and cabins and camping grounds are just some of the accommodations available. During festival and high seasons, budget accommodation can fill up quickly.
Take a moment to send a Queenstown related E-Postcard to your friends.
Find By
Featured
Cruise into untouched wilderness on our Spirit of Queenstown Scenic Cruise to discover Lake Wakatipu's hidden gem - Mt Nicholas. Sit back, relax and enjoy the spectacular scenery of The Remarkables mountain range and up the lake towards Glenorchy township. Take panoramic photos from our open top viewing deck accompanied by a lively and informative commentary from your skipper.
Where Do You Want To Go?
This New Zealand map does not display any listings on the map itself but may provide navigation by clicking on map symbol. Alternatively select a category or a region from the main links to find and view tourism businesses.
View 50 events near Queenstown
Miss Lucy's Quiz Nights
From: Mon 24th Sep 2018
Bring your mates and put your thinking caps on for a night filled with laughs and be into win some amazing prizes! Categories include general knowledge, world flags, food & drink and pop culture! Bring your ...
Where: Miss Lucy's , Queenstown
Address: 47 Camp Street , Queenstown
From: 8:30pm on Monday 24th September 2018
To: 10:00pm on Monday 17th December 2018
The Dawn Wall
Tue 23rd Oct 2018
The Dawn Wall is here! Join us to see the most anticipated climbing film ever made. Currently on sale for one night only in Queenstown. More than just a climbing movie, The Dawn Wall is an epic and inspirational story ...
Where: Reading Cinema, Queenstown
Address: 11-14 The Mall, Queenstown
From: 6:30pm on Tuesday 23rd October 2018
To: 8:30pm on Tuesday 23rd October 2018
Riverboarding World Championships 2018
From: Mon 22nd Oct 2018
The Riverboarding World Championship is the international competition for the sport of riverboarding. It includes the disciplines of Slalom, Boardercross, Freestyle Surfing, and Endurocross. The first event was hosted in ...
Where: Pinewood Lodge, Queenstown
Address: 48 Hamilton Rd, Queenstown
From: 9:00am on Monday 22nd October 2018
To: 5:00pm on Friday 26th October 2018
Hospitable Tuesdays
From: Tue 2nd Oct 2018
Join us from 7pm every Tuesday as part of our 2018 Summer Series for drinks specials and $10 snack pizzas!
Where: Miss Lucy's , Queenstown
Address: 47 Camp Street , Queenstown
From: 7:00pm on Tuesday 2nd October 2018
To: 12:00am on Wednesday 30th January 2019
Hannah Kidd: Animal, Vegetable, Mineral (2018)
From: Sat 29th Sep 2018
Hannah Kidd's remarkable metalworks have recently progressed in a direction which is startlingly new yet at the same time is a natural progression from her previous work. A visit to an articulator - a preservator and ...
Where: Milford Galleries Queenstown, Queenstown
Address: 9a Earl Street, Queenstown
From: 10:00am on Saturday 29th September 2018
To: 6:00pm on Wednesday 24th October 2018
Yealands Winemakers Dinner
Wed 24th Oct 2018
Join us this October at Botswana Butchery Queenstown for our Yealands Winemakers Dinner. Enjoy five sumptuous courses expertly matched with some of Yealands finest wines. Winemaker Jeremy Tod will guide guests through ...
Where: Botswana Butchery, Queenstown
Address: 17 Marine Parade, Queenstown
From: 6:30pm on Wednesday 24th October 2018
To: 11:59pm on Wednesday 24th October 2018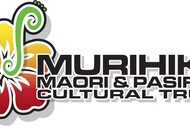 Central Lakes Polyfest
From: Wed 24th Oct 2018
Murihiku Māori & Pasifika Cultural Trust are proud to bring you the very first Central Lakes Polyfest. 30 groups over 2 days will perform kapa haka and Pacific Island dances, showcasing culture and ...
Where: Queenstown Memorial Centre, Queenstown
Address: 1 Memorial Drive, Queenstown
From: 10:30am on Wednesday 24th October 2018
To: 2:30pm on Thursday 25th October 2018
Sustainable Tourism Workshop - Queenstown
Thu 25th Oct 2018
The One initiative will be hosting a discussion led by Megan Williams, sustainability focal point for the Tourism Industry Aotearoa (TIA) for those in the tourism sector to learn more about the New Zealand Tourism ...
Where: Sherwood, Queenstown
Address: 554 Frankton Road, Queenstown
From: 10:00am on Thursday 25th October 2018
To: 12:00pm on Thursday 25th October 2018
Building Better - Series of Tiny Talks
Thu 25th Oct 2018
This fun, inspiring networking series brings to you a series of tiny talks from a number of our local building experts. How we build hits a number of the UN Sustainable Development Goals, including climate action, energy ...
Where: Sherwood, Queenstown
Address: 554 Frankton Road, Queenstown
From: 6:00pm on Thursday 25th October 2018
To: 9:00pm on Thursday 25th October 2018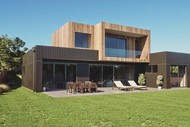 Design and Build Seminar Queenstown
Thu 25th Oct 2018
Are you thinking Design and Build? Building your forever home? Are you looking for retirement and need some future proofing tips? Wanting to build a Southern Lakes Property Portfolio? This seminar is for ...
Where: Crowne Plaza Hotel, Queenstown
Address: 93 Beach St, Queenstown
From: 5:30pm on Thursday 25th October 2018
To: 7:00pm on Thursday 25th October 2018
What Do You Want To Know?