Canterbury
Welcome to Canterbury! A place where coastal and mountain experiences combine to make a place where there's something hair-raisingly thrilling, day-dreamingly relaxing and breath-takingly beautiful for every traveller. In Canterbury you'll find many worlds within one region. Popular tourism destinations in Canterbury include Christchurch City, Hanmer Springs, Timaru, Lake Tekapo and Mt Hutt. more
Canterbury is the South Island's largest region, it is the region of stark contrasts. The region is home to both New Zealand's largest plains – the Canterbury plains with intensive pastoral farming and New Zealand's highest mountains – Mount Cook. It is home to the South Island's largest city of Christchurch and some of the country's most remote wildernesses. It is a land of dramatic mountain ranges, cascading rivers, unbelievably glacial-flour-coloured lakes, rolling hills, flat plains, dramatic coastlines, glaciers, wineries and much more.
Enlarge your itinerary with Canterbury's huge range of activities including numerous ski resorts, skydiving, bungy jumping, hot air ballooning, trout and salmon fish, chartered sea fishing, whale, dolphin and seal watching, hot-water springs, hiking, Lord of the Rings tours, farm tours, jetboating, wine tasting, glacier climbing, mountaineering, mountain biking to name only a few activities. Canterbury has a selection of activities for everyone including thrill-seekers, families, backpackers, honeymoon makers, groups and elderly.
The mid coastal region of Canterbury is dominated by the large pastoral Canterbury plains, Christchurch and numerous towns. The Canterbury plains are intensively farmed with dairy, sheep, beef and deer faming and is the economic and population centre of the South Island. The town Methven (located on the Canterbury plains at the foot of the towering mountains as they ascend dramatically out of the plain) is the gateway for the popular Mt Hutt ski resort – a thirty minute drive away.
The north is mountainous and dry, boasting most of the region's wineries – especially in the Waipara region. Secluded in its own valley is the South Island's most popular hot-springs resort as well as popular ski resort – Hanmer Springs. And to the far north is the popular coastal town of Kiakoura – a prime base for a host of wildlife encounters and famous for its whales, fur seals and dolphins who live permanently on this coast. Kiakoura is scenic mountainous region with a dramatic coastline showcasing many mountains descending down into the sea. Take a drive long the Kiakoura coastal highway you are sure to see many fur seals resting on the rocks.
The western inland regions (also known as "McKenzie Country") are dry and mountainous. This region includes many of New Zealand's alpine lakes including famous lakes of Tekapo and Pukaki – these lakes are unique in New Zealand for their distinctive glacial hue. This region is dominated by towering snow-capped mountain ranges, deep glacier cut valleys, tussock grasslands and wild gushing rivers. Mount Cook, New Zealand's tallest mountain, is found here and from it tumbles New Zealand's longest glacier – the Tasman Glacier – measuring 27 kilometres long. Mt. Hutt is a popular ski resort found close to the Canterbury plains region. Two of the three mountain passes crossing east-west across the Southern Alps are found here namely, Arthurs Pass and Lewis Pass – these are two of the most spectacular alpine drives in the country.
Canterbury's south is dominated by scenic rolling hills and pastoral farming. The largest town is Timaru.
Canterbury has a massive range of accommodation options encompassing five-star accommodation, budget motor lodges and motels, luxury alpine lodges and retreats, cheap backpacker accommodation, camping grounds, self-catering apartments, villas, among other options. Regardless of your needs – be it conferencing or assessable accommodation – Canterbury has the right accommodation options for you.
Take a moment to send a Canterbury related E-Postcard to your friends.
Find By
Where Do You Want To Go?
This New Zealand map does not display any listings on the map itself but may provide navigation by clicking on map symbol. Alternatively select a category or a region from the main links to find and view tourism businesses.
View 665 events near Canterbury
Dr Bugs Popcorn Factory Tour
From: Tue 17th Jul 2018
Have you ever wondered how popcorn is made? Wanting something for the kids to do in the chilly July school holidays? Come join us at our Christchurch popcorn factory, and we'll show you around. During the 45 minute ...
Where: Dr Bugs Popcorn, Christchurch
Address: 89a Sturrocks Road, Casebrook, Christchurch
From: 9:30am on Tuesday 17th July 2018
To: 4:45pm on Wednesday 18th July 2018
Circus Workshop : SOLD OUT
From: Tue 17th Jul 2018
Come and join the circus. This workshop is a great chance to try acrobatics, juggling and aerial arts at Circotica Circus School. This workshop is suitable for kids aged 5-8 years.
Where: Circotica, Christchurch
Address: 4/235 Waltham rd, Christchurch
From: 4:30pm on Tuesday 17th July 2018
To: 5:30pm on Thursday 19th July 2018
2 for 1 Tuesdays
From: Tue 26th Jun 2018
That's right, come in on Tuesday with a mate and only pay for one of you! Offer applies to: - Sightseeing - Single Uplift - 3 Uplift - Day Pass - All Lessons - Bike Rental & insurance - GoPro Hire - DH ...
Where: Christchurch Adventure Park, Christchurch
Address: 109 Shalamar Dr, Christchurch
From: 9:00am on Tuesday 26th June 2018
To: 5:00pm on Tuesday 31st July 2018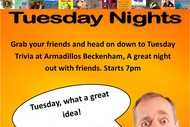 Quiz Night
From: Tue 17th Apr 2018
Test your brains with our great Believe It or Not Quiz Nights. Prizes and specials during the night.
Where: Armadillos Bar, Christchurch
Address: 155 Colombo St, Christchurch
From: 6:45pm on Tuesday 17th April 2018
To: 9:30pm on Tuesday 31st July 2018
The Early Early Late Show
From: Sat 7th Jul 2018
The family-friendly favourite which delivers the fun of Scared Scriptless to an audience of all ages is back. Christchurch's Court Jesters are the masters of fast, funny, improvised comedy. They'll create scenes, ...
Where: Science Alive, Christchurch
Address: 290 Durham St. North
From: 6:30pm on Saturday 7th July 2018
To: 11:59pm on Saturday 21st July 2018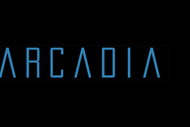 School Holidays Fun
From: Sat 7th Jul 2018
People have been asking us whether Arcadia is child friendly, and the answer is yes! Come down and see for yourself this school holidays, and you can even indulge your own inner child while you're at it! We will be ...
Where: Arcadia Retro Arcade and Pinball Emporia, Christchurch
Address: 206 Barbadoes St, Christchurch
From: 1:00pm on Saturday 7th July 2018
To: 5:00pm on Sunday 22nd July 2018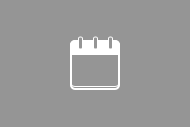 Aladdin
From: Sun 15th Jul 2018
From "Arabian Nights to "A Whole New World", "Aladdin" takes you on a journey that will makes your wishes come true. Follow Aladdin, a Street Rat who lives in Agrabah, with his faithful monkey friend Abu! While in ...
Where: Merivale Lane Theatre, Christchurch
Address: 10 Merivale Lane, Christchurch
From: 11:00am on Sunday 15th July 2018
To: 3:30pm on Saturday 21st July 2018
Adventure At the Haunted House
From: Tue 10th Jul 2018
It is Midwinter Yuletide and Riccarton House Ghost Tours are back—a must "see and do" these Winter Holidays! A series of 30-min long immersive adventure-style tours are aimed at older kids (10+), teenagers and young ...
Where: Riccarton House & Bush, Christchurch
Address: 16 Kahu Rd, Riccarton, Christchurch
From: 6:00pm on Tuesday 10th July 2018
To: 8:30pm on Thursday 19th July 2018
Alice Through The Looking Glass
From: Tue 10th Jul 2018
Building on the success of last year's Alice In Wonderland, Imagine Youth Theatre returns with song, dance, comedy and colour to bring you Alice's wild adventures in the fantastical world of Alice Through the Looking ...
Where: Elmwood Auditorium, Christchurch
Address: Elmwood Normal School, Aikmans Road, Merivale, Christchurch, Christchurch
From: 11:00am on Tuesday 10th July 2018
To: 2:00pm on Saturday 21st July 2018
The Littlest Ninja
From: Sat 7th Jul 2018
Ninjas are cunning! Ninjas are clever! Ninjas know cool moves! Miki is little and everyone always seems to forget she's there. But when the villainous Hanzo comes to steal the Temple's ancient scroll, Miki ...
Where: Court Theatre, Christchurch
Address: Bernard St, Addington, Christchurch
From: 11:00am on Saturday 7th July 2018
To: 11:59pm on Saturday 21st July 2018
What Do You Want To Know?