Canterbury
Welcome to Canterbury! A place where coastal and mountain experiences combine to make a place where there's something hair-raisingly thrilling, day-dreamingly relaxing and breath-takingly beautiful for every traveller. In Canterbury you'll find many worlds within one region. Popular tourism destinations in Canterbury include Christchurch City, Hanmer Springs, Timaru, Lake Tekapo and Mt Hutt. more
Canterbury is the South Island's largest region, it is the region of stark contrasts. The region is home to both New Zealand's largest plains – the Canterbury plains with intensive pastoral farming and New Zealand's highest mountains – Mount Cook. It is home to the South Island's largest city of Christchurch and some of the country's most remote wildernesses. It is a land of dramatic mountain ranges, cascading rivers, unbelievably glacial-flour-coloured lakes, rolling hills, flat plains, dramatic coastlines, glaciers, wineries and much more.
Enlarge your itinerary with Canterbury's huge range of activities including numerous ski resorts, skydiving, bungy jumping, hot air ballooning, trout and salmon fish, chartered sea fishing, whale, dolphin and seal watching, hot-water springs, hiking, Lord of the Rings tours, farm tours, jetboating, wine tasting, glacier climbing, mountaineering, mountain biking to name only a few activities. Canterbury has a selection of activities for everyone including thrill-seekers, families, backpackers, honeymoon makers, groups and elderly.
The mid coastal region of Canterbury is dominated by the large pastoral Canterbury plains, Christchurch and numerous towns. The Canterbury plains are intensively farmed with dairy, sheep, beef and deer faming and is the economic and population centre of the South Island. The town Methven (located on the Canterbury plains at the foot of the towering mountains as they ascend dramatically out of the plain) is the gateway for the popular Mt Hutt ski resort – a thirty minute drive away.
The north is mountainous and dry, boasting most of the region's wineries – especially in the Waipara region. Secluded in its own valley is the South Island's most popular hot-springs resort as well as popular ski resort – Hanmer Springs. And to the far north is the popular coastal town of Kiakoura – a prime base for a host of wildlife encounters and famous for its whales, fur seals and dolphins who live permanently on this coast. Kiakoura is scenic mountainous region with a dramatic coastline showcasing many mountains descending down into the sea. Take a drive long the Kiakoura coastal highway you are sure to see many fur seals resting on the rocks.
The western inland regions (also known as "McKenzie Country") are dry and mountainous. This region includes many of New Zealand's alpine lakes including famous lakes of Tekapo and Pukaki – these lakes are unique in New Zealand for their distinctive glacial hue. This region is dominated by towering snow-capped mountain ranges, deep glacier cut valleys, tussock grasslands and wild gushing rivers. Mount Cook, New Zealand's tallest mountain, is found here and from it tumbles New Zealand's longest glacier – the Tasman Glacier – measuring 27 kilometres long. Mt. Hutt is a popular ski resort found close to the Canterbury plains region. Two of the three mountain passes crossing east-west across the Southern Alps are found here namely, Arthurs Pass and Lewis Pass – these are two of the most spectacular alpine drives in the country.
Canterbury's south is dominated by scenic rolling hills and pastoral farming. The largest town is Timaru.
Canterbury has a massive range of accommodation options encompassing five-star accommodation, budget motor lodges and motels, luxury alpine lodges and retreats, cheap backpacker accommodation, camping grounds, self-catering apartments, villas, among other options. Regardless of your needs – be it conferencing or assessable accommodation – Canterbury has the right accommodation options for you.
Take a moment to send a Canterbury related E-Postcard to your friends.
Find By
Where Do You Want To Go?
This New Zealand map does not display any listings on the map itself but may provide navigation by clicking on map symbol. Alternatively select a category or a region from the main links to find and view tourism businesses.
View 616 events near Canterbury
Sue Nicholson - Earth, Life & Beyond
Mon 27th May 2019
The Star of Sensing Murder Series Sue Nicholson presents her Sensational NEW live show Earth, Life & Beyond. Sue's abilities have been seen on TVNZ's 'Sensing Murder', the 'Good Morning' show and 20/20. ...
Where: Rangiora Town Hall Small Theatre, Rangiora, Waimakariri
Address: High St, Rangiora, Waimakariri
From: 7:00pm on Monday 27th May 2019
To: 10:00pm on Monday 27th May 2019
Black Grace: 20for20
Mon 27th May 2019
Back by popular demand, Black Grace presents 20for20, a 20-centre tour of NZ from Kaitaia to Christchurch for $20 a ticket. Led by Neil Ieremia, internationally renowned dance company, Black Grace, shares a mix of ...
Where: Papa Hou, Christchurch
Address: 12 Hereford, Christchurch
From: 7:30pm on Monday 27th May 2019
To: 8:30pm on Monday 27th May 2019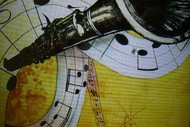 Sweet Liquorice
From: Sat 30th Mar 2019
Do come along all you Jazz Lovers and sit and enjoy Sweet Liquorice plus great food.
Where: Distinction Hotel, Christchurch
Address: 14 Cathedral Square, Christchurch
From: 6:30pm on Saturday 30th March 2019
To: 9:30pm on Monday 27th May 2019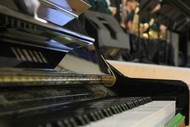 Burnside High School Chamber Music Lunchtime Concert
Mon 27th May 2019
Come and Join us for a delightful afternoon of chamber music from five of Burnside High School's multi award-winning Chamber Ensembles. They will be performing works that are preparing for the NZCT Chamber Music ...
Where: The Piano: Centre for Music and the Arts, Christchurch
Address: 156 Armagh Street , Christchurch
From: 12:10pm on Monday 27th May 2019
To: 1:00pm on Monday 27th May 2019
Faces Places – Canterbury Film Society
Mon 27th May 2019
Octogenarian French director Varda takes to the road with the young photo-muralist JR to create new artworks around France in this charming doco. "A joyful celebration of the urge to create art and celebrate ...
Where: Christchurch Art Gallery - Te Puna o Waiwhetu, Christchurch
Address: Cnr Worcester Boulevard and Montreal St, Christchurch
From: 7:30pm on Monday 27th May 2019
To: 9:10pm on Monday 27th May 2019
New Music Central - Gayle Blankenburg
Mon 27th May 2019
US pianist, Gayle Blankenburg, returns to perform a solo recital at UC School of Music in 2019. Her programme will consist of recent compositions from American composers, Richard Cameron-Wolfe & Terry Riley, as well ...
Where: UC Arts Recital Room at the Arts Centre, Christchurch
Address: 3 Hereford St, Christchurch
From: 7:00pm on Monday 27th May 2019
To: 8:30pm on Monday 27th May 2019
Nick Hollamby With Tom Rainey
Mon 27th May 2019
From Frank Sinatra to Mel Tormé, all the way to current day Gregory Porter. Sultry, suave and smooth. Come drape yourself, relax and enjoy. The Great Hall Lunchtime Concert Series brings together renowned local, ...
Where: The Arts Centre Te Matatiki Toi Ora, Christchurch
Address: 2 Worcester Boulevard, Christchurch
From: 1:10pm on Monday 27th May 2019
To: 1:50pm on Monday 27th May 2019
Timaru Film Society: My 20th Century
Mon 27th May 2019
This whimsical debut tells of separated identical twin sisters – one a feminist anarchist, the other a hedonistic courtesan. Winner Camera d'Or, Cannes 1989. "A bracing combination of wit, invention, common ...
Where: Movie Max 5, Timaru, South Canterbury
Address: 25 Canon St, Timaru, South Canterbury
From: 7:00pm on Monday 27th May 2019
To: 9:00pm on Monday 27th May 2019
Dance 4 Healing
From: Mon 29th Apr 2019
Dance & Arts Therapy NZ is proud to announce an 8-week dance movement therapy programme for women struggling in the aftermath of the Christchurch mosque shootings. This is an opportunity for women together to share ...
Where: The Piano: Centre for Music and the Arts, Christchurch
Address: 156 Armagh Street , Christchurch
From: 1:00pm on Monday 29th April 2019
To: 2:00pm on Monday 24th June 2019
Dux Monday Medley
From: Mon 18th Feb 2019
Join us at Dux Central for our Monday Medley open mic night where we showcase all forms of talent from our locals! A mix of comedy, poetry, burlesque, music, drag, circus, and everything else that makes Ōtautahi a ...
Where: Dux Central, Christchurch
Address: 6 Poplar Lane, Christchurch
From: 6:30pm on Monday 18th February 2019
To: 10:00pm on Monday 30th September 2019
What Do You Want To Know?