Canterbury
Welcome to Canterbury! A place where coastal and mountain experiences combine to make a place where there's something hair-raisingly thrilling, day-dreamingly relaxing and breath-takingly beautiful for every traveller. In Canterbury you'll find many worlds within one region. Popular tourism destinations in Canterbury include Christchurch City, Hanmer Springs, Timaru, Lake Tekapo and Mt Hutt. more
Canterbury is the South Island's largest region, it is the region of stark contrasts. The region is home to both New Zealand's largest plains – the Canterbury plains with intensive pastoral farming and New Zealand's highest mountains – Mount Cook. It is home to the South Island's largest city of Christchurch and some of the country's most remote wildernesses. It is a land of dramatic mountain ranges, cascading rivers, unbelievably glacial-flour-coloured lakes, rolling hills, flat plains, dramatic coastlines, glaciers, wineries and much more.
Enlarge your itinerary with Canterbury's huge range of activities including numerous ski resorts, skydiving, bungy jumping, hot air ballooning, trout and salmon fish, chartered sea fishing, whale, dolphin and seal watching, hot-water springs, hiking, Lord of the Rings tours, farm tours, jetboating, wine tasting, glacier climbing, mountaineering, mountain biking to name only a few activities. Canterbury has a selection of activities for everyone including thrill-seekers, families, backpackers, honeymoon makers, groups and elderly.
The mid coastal region of Canterbury is dominated by the large pastoral Canterbury plains, Christchurch and numerous towns. The Canterbury plains are intensively farmed with dairy, sheep, beef and deer faming and is the economic and population centre of the South Island. The town Methven (located on the Canterbury plains at the foot of the towering mountains as they ascend dramatically out of the plain) is the gateway for the popular Mt Hutt ski resort – a thirty minute drive away.
The north is mountainous and dry, boasting most of the region's wineries – especially in the Waipara region. Secluded in its own valley is the South Island's most popular hot-springs resort as well as popular ski resort – Hanmer Springs. And to the far north is the popular coastal town of Kiakoura – a prime base for a host of wildlife encounters and famous for its whales, fur seals and dolphins who live permanently on this coast. Kiakoura is scenic mountainous region with a dramatic coastline showcasing many mountains descending down into the sea. Take a drive long the Kiakoura coastal highway you are sure to see many fur seals resting on the rocks.
The western inland regions (also known as "McKenzie Country") are dry and mountainous. This region includes many of New Zealand's alpine lakes including famous lakes of Tekapo and Pukaki – these lakes are unique in New Zealand for their distinctive glacial hue. This region is dominated by towering snow-capped mountain ranges, deep glacier cut valleys, tussock grasslands and wild gushing rivers. Mount Cook, New Zealand's tallest mountain, is found here and from it tumbles New Zealand's longest glacier – the Tasman Glacier – measuring 27 kilometres long. Mt. Hutt is a popular ski resort found close to the Canterbury plains region. Two of the three mountain passes crossing east-west across the Southern Alps are found here namely, Arthurs Pass and Lewis Pass – these are two of the most spectacular alpine drives in the country.
Canterbury's south is dominated by scenic rolling hills and pastoral farming. The largest town is Timaru.
Canterbury has a massive range of accommodation options encompassing five-star accommodation, budget motor lodges and motels, luxury alpine lodges and retreats, cheap backpacker accommodation, camping grounds, self-catering apartments, villas, among other options. Regardless of your needs – be it conferencing or assessable accommodation – Canterbury has the right accommodation options for you.
Take a moment to send a Canterbury related E-Postcard to your friends.
Find By
Where Do You Want To Go?
This New Zealand map does not display any listings on the map itself but may provide navigation by clicking on map symbol. Alternatively select a category or a region from the main links to find and view tourism businesses.
View 663 events near Canterbury
Broadway Hitmen
From: Fri 13th Jul 2018
Broadway Hitmen follows on from the grand success of the 2017 mid-year concert An Evening of Rodgers and Hammerstein Classics. Orchestra, soloists and a large chorus will fill the Isaac Theatre Royal stage to present ...
Where: Isaac Theatre Royal, Christchurch
Address: 145 Gloucester St, Christchurch
From: 7:30pm on Friday 13th July 2018
To: 6:15pm on Sunday 15th July 2018
Seed
Sun 15th Jul 2018
Seed of contentment or chaos? Winning play tours with AOTNZ 4 July - 4 Aug 2018. IVF isn't fool proof and IUDs aren't failsafe. iPhones come with ovulation apps and being married doesn't mean you have to ...
Where: Isaac Theatre Royal, Christchurch
Address: 145 Gloucester St, Christchurch
From: 8:00pm on Sunday 15th July 2018
To: 11:59pm on Sunday 15th July 2018
Salsa Sunday
Sun 15th Jul 2018
Latin Dance Night at the Carlton, this is a one off Latin dance night on Sunday. This is an all ages event where all are welcome. Come on down to either watch or get involved in a range of latin dances including: ...
Where: Carlton Bar & Eatery, Christchurch
Address: 1 Papanui Rd, Christchurch
From: 8:30pm on Sunday 15th July 2018
To: 11:30pm on Sunday 15th July 2018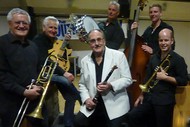 Avon City Jazz Club - The Southern Jazzmen
From: Sun 18th Feb 2018
Hello to all the Avon City Jazz club memebers. Starting at 4pm, there will be no door charge. We the Southern Jazzmen will look forward to see you all there.
Where: The Cashmere Club, Christchurch
Address: 88 Hunter Terrace, Cashmere, Christchurch
From: 4:00pm on Sunday 18th February 2018
To: 7:00pm on Sunday 15th July 2018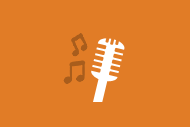 James Hart
Sun 15th Jul 2018
Catch James Hart playing at Carlton from 5:00pm til late.
Where: Carlton Bar & Eatery, Christchurch
Address: 1 Papanui Rd, Christchurch
From: 5:00pm on Sunday 15th July 2018
To: 11:59pm on Sunday 15th July 2018
Ryan Neville and The Midnight Show Band
Sun 15th Jul 2018
The Ryan Neville show band is a five-piece band. Born in Christchurch, Ryan Neville has been entertaining for 25 years. Having a huge appetite for the Blues and their colourful legacy, Ryan has with guitar in hand, ...
Where: Irish Society Hall, Christchurch
Address: 29 Domain Terrace, Spreydon, Christchurch
From: 7:30pm on Sunday 15th July 2018
To: 9:30pm on Sunday 15th July 2018
Weka Pass Railway
From: Sun 3rd Jan 2016
Only 50 min from central Christchurch, the Weka Pass Railway is a historic rural railway using both vintage steam and diesel-electric locomotives out of Waipara, North Canterbury. Take a train ride on one of the ...
Where: Waipara Glenmark Station, Waipara, Hurunui
Address: 113 Glenmark Drive, Waipara, Hurunui
From: 11:30am on Sunday 3rd January 2016
To: 2:00pm on Sunday 18th November 2018
Americana Jam Session
From: Sun 15th Apr 2018
Join us every Sunday for a good old fashioned acoustic jam session, hosted by Stomping Nick Jackman - Americana, Blues, Bluegrass and Roots music, everyone is welcome and any instrument encouraged.
Where: Moon Under Water, Christchurch
Address: 152 Somerfield St, Christchurch
From: 2:30pm on Sunday 15th April 2018
To: 5:30pm on Sunday 14th October 2018
Christchurch Astronomy Tours
From: Sun 1st Jul 2018
Christchurch Astro Tours are proud to introduce you to the southern night sky. Operating from a location a mere 30 minutes south of central Christchurch, we start our night with a short talk, before showcasing the ...
Where: Christchurch Astro Tours, Springston, Selwyn
Address: 11 Leeston Rd, Springston, Selwyn
From: 9:00pm on Sunday 1st July 2018
To: 10:30pm on Tuesday 31st July 2018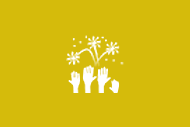 Boulevard Arts Market
From: Sun 28th Jan 2018
An artisans market of quality, locally and New Zealand made arts and crafts and souvenirs. Reflecting the essence of New Zealand creativity. The Boulevard Arts Market is made up of a permanent container shop lane and ...
Where: Worcester Boulevard, Christchurch
Address: 31 -33 Worcester Boulevard, Christchurch
From: 10:00am on Sunday 28th January 2018
To: 3:00pm on Tuesday 29th January 2019
What Do You Want To Know?