Sumner
Sumner is a lovely seaside suburb of Christchurch City, nestled in a beautiful coastal valley. Sumner Beach is a popular beach for surfing, swimming, boating and family picnics. more
Sumner Directory Information
Please choose from the main accommodation, attractions, tours, transport or visitor information categories below for Sumner, Christchurch, New Zealand.
Find By
What Do You Want To Do?
Mobile-friendly - We offer guided tours in double sea kayaks down the beautiful Avon river. Come and glimpse the City from a different perspective. With many highlights such as the Red Zone, migrating and native wading birds and great views of the Port Hills, this is a fantastic trip for everyone. All equipment provided, no experience necessary and shuttle afterwards is provided.

Come along with Pacific Paddle Company and enjoy a private lesson at a sheltered bay in Christchurch. We use the highest quality boards and paddles designed by us in New Zealand. Our website offers great deals in an array of stand up paddle gear. Everyone who books through tourism.net receives 20% off a new board.

Mobile-friendly - Enjoy spectacular views from our top deck and a 'live' entertaining and informative commentary from our friendly guides. Learn about the city's fascinating history from pioneering days to modern times. Visit all the 'must see' attractions and areas affected by the 2011 earthquake. See how the vision to rebuild and restore Christchurch is coming to life!
Where Do You Want To Go?
This New Zealand map does not display any listings on the map itself but may provide navigation by clicking on map symbol. Alternatively select a category or a region from the main links to find and view tourism businesses.
View 460 events near Sumner
Information Evening - Start Your New Career Now
From: Mon 23rd Apr 2018
Come along to our Information Evening and find out more about our full tertiary qualifications, continual education programmes and short interest courses. Learn how New Zealand College of Massage is opening doors for our ...
Where: NZ College of Massage , Christchurch
Address: 66B Wharenui Rd, Upper Riccarton, Christchurch
From: 5:00pm on Monday 23rd April 2018
To: 6:30pm on Tuesday 5th June 2018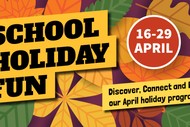 LEGO Animation
Mon 23rd Apr 2018
Get creative using LEGO and discover the process of producing animated movies. Plan a story, create a set and craft your own movie using stop motion photography. Ages: For kids aged 8-12. This programme has really ...
Where: Te Hapua Halswell Centre, Christchurch
Address: 341 Halswell Road, Christchurch
From: 9:30am on Monday 23rd April 2018
To: 3:30pm on Monday 23rd April 2018
The Illusionist – Canterbury Film Society
Mon 23rd Apr 2018
Based on a script by Jacques Tati, this animated feature from the director of The Triplets of Belleville is the sweet and funny tale of a magician travelling in Scotland and the impressionable young girl who adopts him ...
Where: Christchurch Art Gallery - Te Puna o Waiwhetu, Christchurch
Address: Cnr Worcester Boulevard and Montreal St, Christchurch
From: 7:30pm on Monday 23rd April 2018
To: 9:00pm on Monday 23rd April 2018
Learn to Dance - Classes for Adults
From: Mon 26th Mar 2018
We run the busiest social dance events in Canterbury and we'd love to see you there! Absolute beginners and two left feet very welcome! Heaps of fun. Every night begins with a friendly class that assumes you have ...
Where: Papanui High School, Christchurch
Address: 30 Langdons Rd, Papanui, Christchurch
From: 7:25pm on Monday 26th March 2018
To: 9:30pm on Monday 14th May 2018
Golden Oldies Sports Celebration - Rugby
From: Sun 22nd Apr 2018
From 1 to 28 April 2018, the Christchurch Casino Golden Oldies teams and their supporters are making their way to Christchurch for a month of fun, friendship and fraternity. Come along and join in the festivities of ...
Where: South Hagley Park, Christchurch
Address: Hagley Ave, Christchurch
From: 3:30pm on Sunday 22nd April 2018
To: 7:00pm on Friday 27th April 2018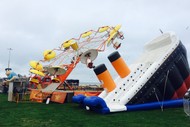 2 for 1 Family Fun Fair
From: Sat 14th Apr 2018
Come on down for all the fun these school holidays & also Anzac Day with the excellent deal of if you buy 1 ticket on any ride you will receive another ticket to ride free (games excluded).
Where: Selwyn Street, Christchurch
Address: 285-301 Selwyn street
From: 12:00pm on Saturday 14th April 2018
To: 7:00pm on Saturday 28th April 2018
Cranford Ale House Quiz Night
From: Mon 5th Mar 2018
Pub quizzes - Join the team at The Cranford Ale House for their weekly free entry Pub Quiz. Featuring: - Great Quiz Master - Free entry - Over $100-worth of prizes each night - Quiz night special meals ...
Where: Cranford Ale House, Christchurch
Address: 305 Cranford St, Christchurch
From: 7:00pm on Monday 5th March 2018
To: 9:15pm on Monday 11th June 2018
A Paintbox of Clowns
From: Mon 16th Apr 2018
The original silent show for loud children returns! Red is brave. Blue is smart. And Green is hungry! Join this mischievous, inquisitive and naughty trio as they go on a great adventure. Filled with slapstick, ...
Where: Court Theatre, Christchurch
Address: Bernard St, Addington, Christchurch
From: 11:00am on Monday 16th April 2018
To: 2:00pm on Saturday 28th April 2018
Smallbore Target Shooting – Open Night
From: Tue 1st Jul 2014
Are you looking to try something new? Why not come along and learn how to shoot a 22 rifle in a safe environment. It is a very high-tech sport, I call it doing yoga with a rifle. The club meets on Monday nights at ...
Where: Heathcote Smallbore Rifle Club, Christchurch
Address: 50 Bridle Path Rd, Christchurch
From: 7:20am on Tuesday 1st July 2014
To: 9:00pm on Monday 24th September 2018
Belly Dance Fundamentals
From: Mon 12th Feb 2018
Belly dance fundamentals class with Tracey of TribalDiva Belly Dance Company. Learn core belly dance moves and technique - classes will include an introduction to relevant music and culture. Joining a belly dance ...
Where: TribalDiva Studios, Christchurch
Address: 40A Taupata St, Redcliffs, Christchurch
From: 7:30pm on Monday 12th February 2018
To: 8:30pm on Monday 3rd December 2018