Opua
Opua is located in the Bay of Islands, in the sub-tropical Northland region of New Zealand. It is notable as the first port for overseas yachts arriving in the country after crossing the Pacific Ocean.

It is a popular destination for cruising yachts owing to its sheltered, deep water anchorage, and numerous facilities for cruisers, including the 250-berth Opua Marina, Ashby's Boatyard and Opua Cruising Club. more
On the wharf, a number of charter companies offer yachts you can sail yourself.
Find By
What Do You Want To Do?
Mobile-friendly - Perched on the waters edge above the Bay of Islands, Crows Nest Villas features visually stunning panoramic sea views. Each ultra-luxurious retreat accommodates up to five guests per unit with two en suite bedrooms, fully equipped designer kitchens, flat-panel HD televisions and a private sun deck. Enjoy the birds-eye view of the Bay of Islands as the tension melts away.

Contact image consultant/make-up artist Sally Stanton if you want to look more beautiful than ever on your wedding day. Why wouldn't you want someone with a flair for make-up and a caring attitude deliver the perfect look for YOU? Sally is passionate about her work and is committed to helping her clients look and feel more gorgeous than ever.

Mobile-friendly - The ultimate fishing adventure and tourism experience in the magnificent Bay of Islands. Join our fishing trips and you'll have a personal fishing guide in the supreme places in the BOI. We ensure everyone has a dazzling adventure targeting the huge variety of spices. Try different fishing techniques and tackle to hook a Snapper, Kahawai, Trevally, John Dory or Kingfish.
Where Do You Want To Go?
This New Zealand map does not display any listings on the map itself but may provide navigation by clicking on map symbol. Alternatively select a category or a region from the main links to find and view tourism businesses.
View 192 events near Opua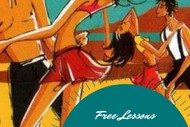 Salsa On the Seaside
From: Mon 13th Nov 2017
Gustavo and his team are back to entertain and educate you in the art of salsa dancing! Join him on the deck as he shares his knowledge with us every Monday evening.
Where: Alongside, Paihia, Bay of Islands
Address: 69 Marsden Road, Paihia, Bay of Islands
From: 7:00pm on Monday 13th November 2017
To: 9:00pm on Monday 29th January 2018
Paihia Parasailing - Flying Kiwi
From: Thu 6th Apr 2017
Celebrating our 20 years anniversary. NZ's Highest Parasailing- 1200ft. Family owned and operated since 1998. Perfect safety record. Single, Tandem and Triple flights available. Take off and landings from the back ...
Where: Paihia Wharf, Paihia, Bay of Islands
Address: 69 Marsden Rd, Paihia, Bay of Islands
From: 8:00am on Thursday 6th April 2017
To: 8:00pm on Sunday 31st December 2017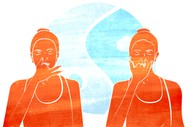 Hatha Yoga with Helen Kerrison
From: Mon 16th Oct 2017
Authentic Yoga classes that nourish and rejuvenate mind, body, and breath. This is a mixed level class. - Build strength - Get more flexible - Improve posture - Develop breath awareness - Manage stress and ...
Where: Northland Youth Theatre, Whangarei
Address: 86 Bank Street, Whangarei
From: 6:15pm on Monday 16th October 2017
To: 7:30pm on Monday 18th December 2017
Kamo Zumba With Del
From: Mon 4th Dec 2017
Anybody can take a zumba class. And I am not kidding! All you need is the will to move. Whether you've got zero coordination, two left feet, or have been a dancer all your life, there's plenty of fun to be had. ...
Where: Kamo War Memorial Hall, Whangarei
Address: Cnr Boswell and Grant Sts, Kamo, Whangarei
From: 6:00pm on Monday 4th December 2017
To: 7:00pm on Tuesday 9th January 2018
Mangakahia Yoga
From: Mon 16th Oct 2017
Yoga asanas (exercises/postures/poses) for all, finishing with a short relaxation for 10 minutes. This class is excellent for stretching to increase flexibility and suppleness, as well as developing strength and ...
Where: Mangakahia Sports Complex, Maungatapere, Whangarei District
Address: Mangakahia Road, Poroti, Maungatapere, Whangarei District
From: 6:00pm on Monday 16th October 2017
To: 7:15pm on Monday 5th March 2018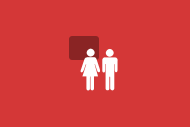 Christmas Tree Festival
From: Sat 9th Dec 2017
Stunning display of 50 Christmas Trees decorated by various community groups. Family friendly. Open every day until 23rd December. Morning session 10 am to 1pm. Evening session 6:30pm to 9:30pm. Community ...
Where: Saint John's Golden Church Centre, Whangarei
Address: 149 Kamo Rd, Kensington, Whangarei
From: 6:30pm on Saturday 9th December 2017
To: 9:30pm on Saturday 23rd December 2017
Mangonui Tuesday Night Markets
From: Tue 21st Nov 2017
We have local produce, olive oils, crafts, fudge, hot foods, live music and a fantastic atmosphere across the road from the harbour.
Where: Mangonui Hotel, Doubtless Bay, Far North
Address: Waterfront Drive, Mangonui, Doubtless Bay, Far North
From: 5:30pm on Tuesday 21st November 2017
To: 8:00pm on Tuesday 27th March 2018
Beginners Learn to Draw Classes
From: Tue 14th Feb 2017
Come and join us in our weekly art classes suitable for total beginners! In our classes, we specialise in teaching Total Beginners. Our approach to teaching is quite different from most art schools as we use a ...
Where: Reyburn House Art Gallery, Whangarei
Address: 32 Reyburn House Lane, Town Basin, Whangarei
From: 9:00am on Tuesday 14th February 2017
To: 12:00pm on Tuesday 12th December 2017
Community Yoga
From: Mon 18th Jul 2016
Currently in the Kiwhai Room, next to reception at the Pulse, Community Yoga (now on Tuesday evenings) is suitable for everyone in the family. Asanas (yoga poses/postures - Flexibility exercises, stretching and toning) ...
Where: The Pulse, Whangarei
Address: 13 Whaka Street, Raumanga, Whangarei
From: 5:30pm on Monday 18th July 2016
To: 7:15pm on Tuesday 19th December 2017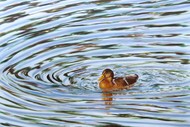 Around the Loop and More - Art By Riverside Painters
From: Tue 28th Nov 2017
Where: Reyburn House Art Gallery, Whangarei
Address: 32 Reyburn House Lane, Town Basin, Whangarei
From: 10:00am on Tuesday 28th November 2017
To: 4:00pm on Saturday 16th December 2017