Canterbury
Welcome to Canterbury! A place where coastal and mountain experiences combine to make a place where there's something hair-raisingly thrilling, day-dreamingly relaxing and breath-takingly beautiful for every traveller. In Canterbury you'll find many worlds within one region. Popular tourism destinations in Canterbury include Christchurch City, Hanmer Springs, Timaru, Lake Tekapo and Mt Hutt. more
Canterbury is the South Island's largest region, it is the region of stark contrasts. The region is home to both New Zealand's largest plains – the Canterbury plains with intensive pastoral farming and New Zealand's highest mountains – Mount Cook. It is home to the South Island's largest city of Christchurch and some of the country's most remote wildernesses. It is a land of dramatic mountain ranges, cascading rivers, unbelievably glacial-flour-coloured lakes, rolling hills, flat plains, dramatic coastlines, glaciers, wineries and much more.
Enlarge your itinerary with Canterbury's huge range of activities including numerous ski resorts, skydiving, bungy jumping, hot air ballooning, trout and salmon fish, chartered sea fishing, whale, dolphin and seal watching, hot-water springs, hiking, Lord of the Rings tours, farm tours, jetboating, wine tasting, glacier climbing, mountaineering, mountain biking to name only a few activities. Canterbury has a selection of activities for everyone including thrill-seekers, families, backpackers, honeymoon makers, groups and elderly.
The mid coastal region of Canterbury is dominated by the large pastoral Canterbury plains, Christchurch and numerous towns. The Canterbury plains are intensively farmed with dairy, sheep, beef and deer faming and is the economic and population centre of the South Island. The town Methven (located on the Canterbury plains at the foot of the towering mountains as they ascend dramatically out of the plain) is the gateway for the popular Mt Hutt ski resort – a thirty minute drive away.
The north is mountainous and dry, boasting most of the region's wineries – especially in the Waipara region. Secluded in its own valley is the South Island's most popular hot-springs resort as well as popular ski resort – Hanmer Springs. And to the far north is the popular coastal town of Kiakoura – a prime base for a host of wildlife encounters and famous for its whales, fur seals and dolphins who live permanently on this coast. Kiakoura is scenic mountainous region with a dramatic coastline showcasing many mountains descending down into the sea. Take a drive long the Kiakoura coastal highway you are sure to see many fur seals resting on the rocks.
The western inland regions (also known as "McKenzie Country") are dry and mountainous. This region includes many of New Zealand's alpine lakes including famous lakes of Tekapo and Pukaki – these lakes are unique in New Zealand for their distinctive glacial hue. This region is dominated by towering snow-capped mountain ranges, deep glacier cut valleys, tussock grasslands and wild gushing rivers. Mount Cook, New Zealand's tallest mountain, is found here and from it tumbles New Zealand's longest glacier – the Tasman Glacier – measuring 27 kilometres long. Mt. Hutt is a popular ski resort found close to the Canterbury plains region. Two of the three mountain passes crossing east-west across the Southern Alps are found here namely, Arthurs Pass and Lewis Pass – these are two of the most spectacular alpine drives in the country.
Canterbury's south is dominated by scenic rolling hills and pastoral farming. The largest town is Timaru.
Canterbury has a massive range of accommodation options encompassing five-star accommodation, budget motor lodges and motels, luxury alpine lodges and retreats, cheap backpacker accommodation, camping grounds, self-catering apartments, villas, among other options. Regardless of your needs – be it conferencing or assessable accommodation – Canterbury has the right accommodation options for you.
Take a moment to send a Canterbury related E-Postcard to your friends.
Find By
Where Do You Want To Go?
This New Zealand map does not display any listings on the map itself but may provide navigation by clicking on map symbol. Alternatively select a category or a region from the main links to find and view tourism businesses.
View 759 events near Canterbury
Party for Voters Featuring Diaz Grimm & Ruby James & More
Wed 20th Sep 2017
RockEnrol is proud to present a Free Party for early voters at New City Hotel in Christchurch on September 20. Featuring: - Diaz Grimm - Ruby James Music - DJ Derrick Phang This election, you can enrol and vote ...
Where: New City Hotel, Christchurch
Address: 527 Colombo St, Christchurch
From: 8:00pm on Wednesday 20th September 2017
To: 11:30pm on Wednesday 20th September 2017
Kids for Kids – Kiwi As
Wed 20th Sep 2017
Kids for Kids is back in 2017 with its iconic mass choir performances. Kids for Kids presents a brand new show 'Kiwi As', fronted by Jackie Clarke & Nathan King and showcasing our own talented kiwi kids as its stars! ...
Where: Horncastle Arena, Christchurch
Address: Jack Hinton Dve, Addington, Christchurch
From: 7:30pm on Wednesday 20th September 2017
To: 9:30pm on Wednesday 20th September 2017
NZSO Presents: Pianomania with Freddy Kempf
Wed 20th Sep 2017
Freddy Kempf - Piano/Conductor. - Handel Concerto for Keyboard, op. 4. No. 1 in G minor - Mozart Piano Concerto No. 21, in C major (2nd mvt) - Chopin Adante spianto et Grande polonaise brillante - Mendelssohn Piano ...
Where: Air Force Museum of New Zealand, Christchurch
Address: 45 Harvard Ave, Wigram, Christchurch
From: 7:00pm on Wednesday 20th September 2017
To: 9:00pm on Wednesday 20th September 2017
Last Tapes Theatre: Valerie
From: Tue 19th Sep 2017
"I'm starting to think about genetics, what's passed on. What isn't. I'm thinking of my grandmother, Valerie." Named the stand-out cabaret of the year by the NZ Herald, Valerie is an inter-generational, ...
Where: Orange Studios, Christchurch
Address: 3/1063 Ferry Rd, Woolston, Christchurch
From: 7:00pm on Tuesday 19th September 2017
To: 8:45pm on Wednesday 20th September 2017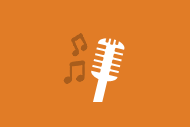 Assembly Required
From: Wed 6th Sep 2017
Catch Assembly Required playing at Carlton from 8:30pm til late.
Where: Carlton Bar & Eatery, Christchurch
Address: 1 Papanui Rd, Christchurch
From: 8:30pm on Wednesday 6th September 2017
To: 11:59pm on Wednesday 20th September 2017
Magic's Motorhome Tour with Murray Lindsay
Wed 20th Sep 2017
Magic's Murray Lindsay is coming to a town near you as he kicks off a nationwide tour this weekend. Murray and his wife Jo are packing their 8.5 metre motorhome for a fortnight-long expedition around New Zealand, ...
Where: Canterbury Indoor Bowls, Christchurch
Address: 25 Kearneys Rd, Christchurch
From: 11:00am on Wednesday 20th September 2017
To: 12:30pm on Wednesday 20th September 2017
20k Must Win
From: Wed 9th Aug 2017
20K must go every Wednesday at Christchurch Casino in the free to enter the draw. It's easy, simply be at Christchurch Casino anytime between 8pm & 10pm on Wednesday night. Sign-up for free to players Club if ...
Where: Christchurch Casino, Christchurch
Address: 30 Victoria Street, Christchurch
From: 8:00pm on Wednesday 9th August 2017
To: 10:15pm on Wednesday 27th September 2017
Wednesdays At One
From: Wed 10th May 2017
A weekly feast of music. Concerts begin at 1:10pm. The Cathedral Cafe opens 12:45pm to provide delicious and good value food. Continuing our wonderful 2016 concerts, we present distinguished violists, up and coming ...
Where: St Mary's Pro Cathedral, Christchurch
Address: 373 Manchester St, Christchurch
From: 1:00pm on Wednesday 10th May 2017
To: 2:00pm on Wednesday 29th November 2017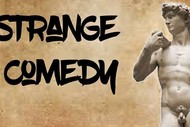 Strange Comedy
From: Wed 5th Oct 2016
Seats fill up quick so get in early! Show starts at 8pm. You can now see Strange Comedy every week! Strange Comedy is one of Chch's premier open mic comedy nights! Come see the freshest talent giving it a go and ...
Where: Strange & Co, Christchurch
Address: 89 Lichfield St, Christchurch
From: 7:30pm on Wednesday 5th October 2016
To: 10:00pm on Wednesday 20th December 2017
Open Mic Night
From: Wed 16th Aug 2017
Christchurch's most relaxed Open Mic night. Play solo or with your mates, use our gear or bring your own. Be part of Christchurch's living musical history by adding your voice to the hundreds who have made Jane's Bar ...
Where: Jane's Bar & Cafe, Christchurch
Address: 271 Stanmore Street, Richmond, Christchurch
From: 7:30pm on Wednesday 16th August 2017
To: 11:00pm on Wednesday 20th December 2017
What Do You Want To Know?