Canterbury
Welcome to Canterbury! A place where coastal and mountain experiences combine to make a place where there's something hair-raisingly thrilling, day-dreamingly relaxing and breath-takingly beautiful for every traveller. In Canterbury you'll find many worlds within one region. Popular tourism destinations in Canterbury include Christchurch City, Hanmer Springs, Timaru, Lake Tekapo and Mt Hutt. more
Canterbury is the South Island's largest region, it is the region of stark contrasts. The region is home to both New Zealand's largest plains – the Canterbury plains with intensive pastoral farming and New Zealand's highest mountains – Mount Cook. It is home to the South Island's largest city of Christchurch and some of the country's most remote wildernesses. It is a land of dramatic mountain ranges, cascading rivers, unbelievably glacial-flour-coloured lakes, rolling hills, flat plains, dramatic coastlines, glaciers, wineries and much more.
Enlarge your itinerary with Canterbury's huge range of activities including numerous ski resorts, skydiving, bungy jumping, hot air ballooning, trout and salmon fish, chartered sea fishing, whale, dolphin and seal watching, hot-water springs, hiking, Lord of the Rings tours, farm tours, jetboating, wine tasting, glacier climbing, mountaineering, mountain biking to name only a few activities. Canterbury has a selection of activities for everyone including thrill-seekers, families, backpackers, honeymoon makers, groups and elderly.
The mid coastal region of Canterbury is dominated by the large pastoral Canterbury plains, Christchurch and numerous towns. The Canterbury plains are intensively farmed with dairy, sheep, beef and deer faming and is the economic and population centre of the South Island. The town Methven (located on the Canterbury plains at the foot of the towering mountains as they ascend dramatically out of the plain) is the gateway for the popular Mt Hutt ski resort – a thirty minute drive away.
The north is mountainous and dry, boasting most of the region's wineries – especially in the Waipara region. Secluded in its own valley is the South Island's most popular hot-springs resort as well as popular ski resort – Hanmer Springs. And to the far north is the popular coastal town of Kiakoura – a prime base for a host of wildlife encounters and famous for its whales, fur seals and dolphins who live permanently on this coast. Kiakoura is scenic mountainous region with a dramatic coastline showcasing many mountains descending down into the sea. Take a drive long the Kiakoura coastal highway you are sure to see many fur seals resting on the rocks.
The western inland regions (also known as "McKenzie Country") are dry and mountainous. This region includes many of New Zealand's alpine lakes including famous lakes of Tekapo and Pukaki – these lakes are unique in New Zealand for their distinctive glacial hue. This region is dominated by towering snow-capped mountain ranges, deep glacier cut valleys, tussock grasslands and wild gushing rivers. Mount Cook, New Zealand's tallest mountain, is found here and from it tumbles New Zealand's longest glacier – the Tasman Glacier – measuring 27 kilometres long. Mt. Hutt is a popular ski resort found close to the Canterbury plains region. Two of the three mountain passes crossing east-west across the Southern Alps are found here namely, Arthurs Pass and Lewis Pass – these are two of the most spectacular alpine drives in the country.
Canterbury's south is dominated by scenic rolling hills and pastoral farming. The largest town is Timaru.
Canterbury has a massive range of accommodation options encompassing five-star accommodation, budget motor lodges and motels, luxury alpine lodges and retreats, cheap backpacker accommodation, camping grounds, self-catering apartments, villas, among other options. Regardless of your needs – be it conferencing or assessable accommodation – Canterbury has the right accommodation options for you.
Take a moment to send a Canterbury related E-Postcard to your friends.
Find By
Where Do You Want To Go?
This New Zealand map does not display any listings on the map itself but may provide navigation by clicking on map symbol. Alternatively select a category or a region from the main links to find and view tourism businesses.
View 603 events near Canterbury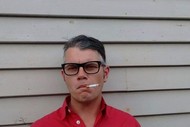 Justin & Dan Head South!
Wed 21st Mar 2018
Blowout Comedy Proudly Presents... Justin & Dan Head South Two of the South Island's veteran comedians hit the road for a three stop tour of the South! They'll be fresh from a bunch of shows at Dunedin Fringe ...
Where: Richard Pearse Tavern, Timaru, South Canterbury
Address: 118 Le Cren Street, Timaru, South Canterbury
From: 8:30pm on Wednesday 21st March 2018
To: 10:30pm on Wednesday 21st March 2018
American Express Openair Cinemas
From: Thu 15th Mar 2018
Catch the hottest new releases and your favourite cult classics under the stars at American Express Openair Cinemas, coming to Rauora Park from March 15 until April 1st. Enjoy sunset drinks and gourmet food freshly ...
Where: Rauora Park, Christchurch
Address: 196 Hereford St, Christchurch
From: 6:30pm on Thursday 15th March 2018
To: 10:30pm on Sunday 1st April 2018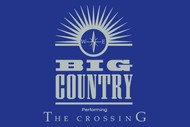 Big Country (Scotland)
Wed 21st Mar 2018
80s Celtic rockers Big Country make a triumphant return to perform 'The Crossing' plus a special encore of greatest hits! Get ready for all your Big Country favourites – 'In A Big Country', 'Fields of Fire', ...
Where: The Foundry, Christchurch
Address: 90 Ilam Rd, Ilam, Christchurch
From: 8:00pm on Wednesday 21st March 2018
To: 11:55pm on Wednesday 21st March 2018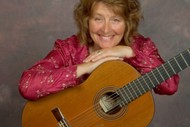 Mainly Spanish - Cheryl Grice, Classical Guitar
Wed 21st Mar 2018
Originally from the UK, Cheryl Grice won a scholarship to study at the Royal Manchester College of Music at the age of 16, whilst also studying privately with John Williams in London. She went on to win two prestigious ...
Where: The Chamber Gallery, Rangiora, Waimakariri
Address: Rangiora Library, 141 Percival Street, Rangiora, Waimakariri
From: 7:30pm on Wednesday 21st March 2018
To: 9:00pm on Wednesday 21st March 2018
My Outrage Is Better Than Your Outrage
From: Tue 20th Mar 2018
A stand up comedy show for these outrageous times by Tim Batt. Outrage is everywhere these days. What's important is that you hear about Tim Batt's outrage because it is simply a better quality outrage than ...
Where: darkroom, Christchurch
Address: 336 St Asaph Street, Christchurch
From: 7:00pm on Tuesday 20th March 2018
To: 8:00pm on Thursday 22nd March 2018
The Piano: The Ballet
From: Wed 21st Mar 2018
Inspired by the film The Piano with permission kindly granted by Jane Campion, Jan Chapman and Saddleback Productions. 25 years ago, cinema goers around the world were captivated by an extraordinary tale of desire, ...
Where: Isaac Theatre Royal, Christchurch
Address: 145 Gloucester St, Christchurch
From: 7:30pm on Wednesday 21st March 2018
To: 11:59pm on Friday 23rd March 2018
Bao Down Wednesday
From: Wed 21st Mar 2018
Join us every Wednesday for Bao Down Wednesday! Grab a bao burger and a house beverage for just $15! Choose from our delicious bao burger flavours: Five Spice Tofu: Pickled cabbage, sesame seeds, Aikman's good ...
Where: Aikmans Bar & Eatery, Christchurch
Address: 154 Aikmans Road, Merivale, Christchurch
From: 12:00pm on Wednesday 21st March 2018
To: 10:00pm on Wednesday 11th April 2018
Scene Plus - 2018
From: Wed 21st Mar 2018
Scene Plus is that magical evening whereby the School of Cuisine prepare the wonderful food for the evening of superb theatre. The bar operates with fine wines and beers as well as a range of soft drinks etc. Come and ...
Where: The Open Stage, Christchurch
Address: 510 Hagley Ave, Christchurch
From: 7:30pm on Wednesday 21st March 2018
To: 10:00pm on Saturday 24th March 2018
Alliance Française French Film Festival 2018
From: Tue 6th Mar 2018
The Alliance Française French Film Festival returns to Hoyts Riccarton from 6 - 25 March 2018, inviting audiences to experience one language and a world of emotions. Featuring a diverse programme of over 35 feature ...
Where: Hoyts Riccarton, Christchurch
Address: Westfield Riccarton, 31 Rotherham St, Riccarton, Christchurch
From: 5:45pm on Tuesday 6th March 2018
To: 11:00pm on Sunday 25th March 2018
Lunchtime Concert
From: Wed 28th Feb 2018
Wednesday at One is a popular weekly lunchtime recital series, from 1:10pm till 2pm each Wednesday in St Mary's Pro-Cathedral, 373 Manchester Street, Christchurch. A light lunch is available before each concert. A wide ...
Where: St Mary's Pro Cathedral, Christchurch
Address: 373 Manchester St, Christchurch
From: 1:10pm on Wednesday 28th February 2018
To: 2:00pm on Wednesday 18th April 2018
What Do You Want To Know?