Taihape
Taihape is a small rural town located in the Ruapehu region. Taihape is known as the Gumboot Capital of the World and is the Northern gateway town of the Rangitikei District. more
Taihape Directory Information
Please choose from the main accommodation, attractions, tours, transport or visitor information categories below for Taihape, Ruapehu, New Zealand.
Find By
What Do You Want To Do?
Where Do You Want To Go?
This New Zealand map does not display any listings on the map itself but may provide navigation by clicking on map symbol. Alternatively select a category or a region from the main links to find and view tourism businesses.
View 2 events near Ruapehu - Taihape
HB Technologies Gentle Annie Bike Ride
Sat 24th Mar 2018
The 7th edition of the Hawkes Bay Technologies Gentle Annie Bike Ride, from Taihape to Hastings, travels the length of the Gentle Annie road, unsealed until 2011. Featuring 2500m of ascents, it is the hilliest one day ...
Where: Taihape Memorial Park, Taihape, Rangitikei
Address: Kokako Street, Taihape, Rangitikei
From: 10:30am on Saturday 24th March 2018
To: 5:00pm on Saturday 24th March 2018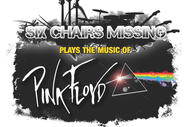 Six Chairs Missing Plays The Music Of Pink Floyd
Sat 19th May 2018
Using the latest technology, Six Chairs Missing, a "three piece rock covers band based in Palmerston North" brings you a full, lush and passionate performance of all your favourite Pink Floyd anthems. Six Chairs ...
Where: Taihape Town Hall, Taihape, Rangitikei
Address: Cnr Hautapu & Kuku Sts, Taihape, Rangitikei
From: 8:00pm on Saturday 19th May 2018
To: 11:00pm on Saturday 19th May 2018