Clevedon
Clevedon is small town a large rural region south of Auckland – but still within city limits. Clevedon offers a peaceful agricultural atmosphere and also boasts a coastline along the stunning Hauraki Gulf and a selection of amazing bush walks through native forests. more
Clevedon town is a small rural town nestled on the Wairoa River. Clevedon attractions include Duder's Beach, Kawakawa Bay, Duder Regional Park and village markets.
Take a moment to send an Auckland related E-Postcard to your friends.
Find By
What Do You Want To Do?
Mobile-friendly - Auckland's Ultimate Experience Venue. Set on a stunning 500-acre Clevedon property with expansive coastal views over the Hauraki Gulf. This purpose-built venue is unrivalled in its versatility with a strong focus on outstanding NZ cuisine, wine and service. Specialising in premium events from corporate, to private entertainment and weddings, hosted in a warm and relaxed atmosphere. Max capacity 250.

Mobile-friendly - Luxury bed and breakfast, private and exclusive country lodge accommodation in the Clevedon area. Set in a secluded rural area on 60 acres of farmland grazing cattle and horses. Two generously sized bedrooms, each with their own bathroom and shared kitchen and lounge.

Mobile-friendly - Situated in Clevedon adjacent to our workshop, our unique country store offers a variety of high quality NZ MADE solid wooden furniture, gifts, crafts and souvenirs manufactured by us 'Woodzone' and supplied by many other craftsmen throughout New Zealand. You can also see our craftsman at work through the viewing window.
Where Do You Want To Go?
This New Zealand map does not display any listings on the map itself but may provide navigation by clicking on map symbol. Alternatively select a category or a region from the main links to find and view tourism businesses.
View 5 events near Auckland - Clevedon
Clevedon Village Market
From: Sun 7th Jan 2018
Best known 'Sunday Drive' Market in the south east of Auckland. Held Sundays. A great range of quality stalls that vary weekly including various types of jewellery, wood carving, garden art, woodturning, metalwork, ...
Where: Clevedon Community Hall, Clevedon, Auckland
Address: 3 Papakura-Clevedon Rd, Clevedon, Auckland
From: 10:00am on Sunday 7th January 2018
To: 2:00pm on Sunday 30th June 2019
Clevedon Art Trail Annual Open Studio Weekend
From: Sat 26th Jan 2019
The Clevedon Art Trail annual Open Studio Weekend Event returns for its third year on Auckland's anniversary weekend 2019. There is an exciting programme planned with new artists in the area opening their doors and ...
Where: Clevedon District Centre, Clevedon, Auckland
Address: 2 North Rd, Clevedon, Auckland
From: 10:00am on Saturday 26th January 2019
To: 4:00pm on Monday 28th January 2019
Brave Art - South & East Auckland Paint Wine Evening
Tue 29th Jan 2019
Nau mai haere mai Welcome to South Aucklands only paint wine evening for people wishing to explore their creative side. Create an art piece in under 2 hrs guided by an Artist, aided with a drink or two in a fun ...
Where: Hotel Clevedon, Clevedon, Auckland
Address: 26 Kawakawa Bay Rd, Clevedon, Auckland
From: 7:00pm on Tuesday 29th January 2019
To: 9:00pm on Tuesday 29th January 2019
Land Rover NZ Polo Open
Sat 23rd Feb 2019
The Land Rover NZ Polo Open, will be held in Clevedon on the 23rd February 2019 and for the first time in the competition's 42-year history, the tournament will be played on a Saturday making the event more accessible ...
Where: Auckland Polo Club, Clevedon, Auckland
Address: 102 Clevedon-Kawakawa Rd, Clevedon, Auckland
From: 11:00am on Saturday 23rd February 2019
To: 9:00pm on Saturday 23rd February 2019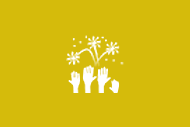 Antique & Collectors Fair
From: Sat 8th Jun 2019
Quality antique fair presented by The Antique Fair Charitable Trust TACT (proudly supporting south Auckland Hospice Trust). All items for sale including quality furniture antique, vintage tools, quality china, linen, ...
Where: Clevedon Community Centre, Clevedon, Auckland
Address: 3 Papakura-Clevedon Road, Clevedon, Auckland
From: 10:00am on Saturday 8th June 2019
To: 4:00pm on Sunday 9th June 2019