Flat Bush
Flat Bush is large modern planned town under development in the southern end of Auckland City. Forming the south-eastern edge of the urban sprawl, it will include over 1700 hectares and be home to about 40,000 people. Flat Bus is a beautiful new section of the city boasting both the advantages of modern city planning and the natural beauty of being surrounded by approximately 45 kilometres of natural streams and gullies. more
At the centre of Flat Bush is the large and peaceful 94 hectare Barry Curtis Park providing a tranquil retreat from the suburbs.
Find By
What Do You Want To Do?
Mobile-friendly - Modern accommodation just 8km from Auckland Airport and 13.5km from central Auckland. Accommodation options include Double Room with Private Bathroom, Luxury Triple Room, Twin Room with Private Bathroom, Deluxe Family Suite. All accommodation includes TV with satellite channels, refrigerator, microwave, tea/coffee-making facilities, iron, iron stand and a hairdryer. Very quiet rooms, away from the street. Guest parking. Guest laundry.
Where Do You Want To Go?
This New Zealand map does not display any listings on the map itself but may provide navigation by clicking on map symbol. Alternatively select a category or a region from the main links to find and view tourism businesses.
View 2 events near Auckland - Flat Bush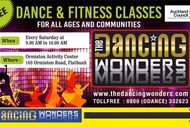 The Dancing Wonders - Dance/Fitness Class
From: Sat 27th Aug 2022
The dancing wonders: Do you love to dance? Do you want to be fit & fab? Do you want to have fun? Do you want it all free! If yes, these classes are for you! We organise free Dance/Fitness classes for our ...
Where: Ormiston Activity Centre, Flat Bush, Auckland
Address: Chapel Road, Flat Bush, Auckland
From: 9:00am on Saturday 27th August 2022
To: 10:00am on Saturday 3rd December 2022
Beats By Bingo
From: Tue 23rd Aug 2022
Disco Dad is back at Mogly! Get along to this awesome night of MUSICAL bingo. Featuring throw-back jams, sing-alongs, prize winning, laughs and maybe even a dance-off or two.
Where: Mogly Bar and Eatery, Flat Bush, Auckland
Address: 240 Ormiston Road, Flat Bush, Auckland
From: 7:30pm on Tuesday 23rd August 2022
To: 11:59pm on Tuesday 29th November 2022