Ohau
Lake Ohau Alpine Village is situated on the western shore of Lake Ohau. The village is located in the high country region of the South Island and is home to a thriving population of bellbirds. more
Visitors to the area will enjoy the local activities of skiing (in winter), tramping, mountain biking, bird watching, fishing, hunting and more! The Ohau ski field is located close to the southwestern shore of the lake.
Ohau Directory Information
Please choose from the main accommodation, attractions, tours, transport or visitor information categories below for Ohau, MacKenzie Country, New Zealand.
Find By
Mobile-friendly - Bike It Now!'s Cycle company is based in Historic Clyde, Central Otago. Our expertise on all the Central Otago trails is well recognised. Our one stop Cycle Shop includes; retail, hire, workshop and tour planning. Our team prides itself on being cycle specialists, delivering premium customer service, and superior knowledge. Open 7 days, because - "We are all about you!"

Based in Historic Oamaru, at the base of the Alps 2 Ocean cycle trail. We believe our Alps 2 Ocean tours are the best on the market. Need cycle gear or want to hire a bike? We can help you with that. Tour our site and contact us to discuss your needs. We'd love to be part of your adventure!
Where Do You Want To Go?
This New Zealand map does not display any listings on the map itself but may provide navigation by clicking on map symbol. Alternatively select a category or a region from the main links to find and view tourism businesses.
View 3 events near Ohau
Ohau market
From: Sat 19th Nov 2022
Ohau Market is a locally run market held in Ohau hall. There is a wide range of crafts and produce for sale, inside and outside of the hall. Over 30 stallholders each month. Ohau school run a cafe with baking goodies, ...
Where: Ohau Public Hall, Ohau, Horowhenua
Address: Muhunoa Road West, Ohau, Horowhenua
From: 9:00am on Saturday 19th November 2022
To: 12:00pm on Saturday 20th May 2023
Ohau Market
From: Sat 17th Sep 2022
Ohau market took a break for winter, but we are coming back and have got over 20 stalls (inside and outside), for you see and shop at. Stop and have a coffee with a slice of cake in our new cafe area. From pop up ...
Where: Ohau Public Hall, Ohau, Horowhenua
Address: Muhunoa Road West, Ohau, Horowhenua
From: 9:00am on Saturday 17th September 2022
To: 12:00pm on Saturday 17th December 2022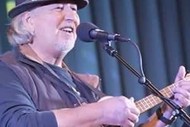 Paul Jonson - 4strings & Beyond
Thu 24th Nov 2022
Paul Jonson, of 4String Festival fame, shares a uke workshop on folk music, followed by supper, and afterwards presents a concert of folk tunes on his many stringed instruments. Bring your ukes to the spacious Ohau ...
Where: Ohau Community Hall, Ohau, Horowhenua
Address: Muhunoa West Road, Ohau, Ohau, Horowhenua
From: 7:30pm on Thursday 24th November 2022
To: 10:00pm on Thursday 24th November 2022