Levin
Located in southern Manawatu, Levin is the largest town in the Horowhenua District. Nestled beneath the magnificent Tararua Ranges, Levin is also near to Lake Horowhenua. more
Levin Directory Information
Please choose from the main accommodation, attractions, tours, transport or visitor information categories below for Levin, Manawatu, New Zealand.
Find By
Mobile-friendly - We offer a range of affordable luxury accommodation. Modern facilities designed to please. 6 studios plus 1 and 2 bedroom apartments. All apartments have, spa baths, full kitchen TVs. Most rooms have double glazing and air conditioning. All units free high speed wifi. Cooked and continental breakfasts. Easy walk to town, easy drive to inter islander ferry. Friendly helpful hosts.
Where Do You Want To Go?
This New Zealand map does not display any listings on the map itself but may provide navigation by clicking on map symbol. Alternatively select a category or a region from the main links to find and view tourism businesses.
View 5 events near Manawatu - Levin
Annual Summer Used Book Sale
From: Mon 13th Jan 2020
Friends of Horowhenua Libraries Annual Summer Used Book Sale. About 10,000 good quality books for sale. Fiction, Non-Fiction and Children's books. Magazines, puzzles and DVDs. Books only $1. Yes! A ...
Where: Te Takeretanga o Kura-hau-po, Levin, Horowhenua
Address: 10 Bath St, Levin, Horowhenua
From: 9:00am on Monday 13th January 2020
To: 1:00pm on Friday 24th January 2020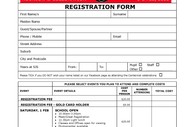 St Joseph's School - 100th Reunion & Celebration
From: Sat 1st Feb 2020
Celebrating 100 Years as a Catholic School Community in Levin we are calling all past and present students, staff, teachers and whānau to join us for this once-in-a lifetime weekend of celebration and remembrance. ...
Where: St Joseph's Catholic School, Levin, Horowhenua
Address: Weraroa Road, Levin, Levin, Horowhenua
From: 10:00am on Saturday 1st February 2020
To: 1:30pm on Sunday 2nd February 2020
Levin Monthly Market
From: Sat 4th Aug 2018
Levin's original Monthly Market (originally at St John's Methodist church hall). Would you like a stall? Only $10 per table (table provided). Inside venue - though there are a couple of places outside if the ...
Where: Levin Uniting Church, Levin, Horowhenua
Address: 87 Oxford Street, Levin, Horowhenua
From: 8:00am on Saturday 4th August 2018
To: 11:30am on Tuesday 5th January 2021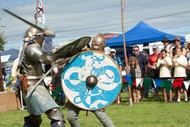 Medieval Market
Sat 8th Feb 2020
Ye Olde Medieval Market is an annual craft market with a Medieval theme. The day's activities include Medieval re-enactments, full combat, men in chainmaile and wicked wenches aplenty. Great entertainment for ye little ...
Where: Levin Showgrounds, Levin, Horowhenua
Address: 33 Victoria St, Levin, Horowhenua
From: 9:00am on Saturday 8th February 2020
To: 4:00pm on Saturday 8th February 2020
Fairfield School Gala
Wed 11th Mar 2020
Our Annual School Gala is on again! Fun, entertainment and dinner at our fabulous Food Stalls, Hamburgers, Butter Chicken, Hot Potatoes, Hangi (tickets pre-selling from the office early Feb), Fried rice, American ...
Where: Fairfield School, Levin, Horowhenua
Address: 89 MacArthur St, Levin, Horowhenua
From: 5:00pm on Wednesday 11th March 2020
To: 7:00pm on Wednesday 11th March 2020