Hawera
Hawera is a small town located on the southern end of Surf Highway 45–so named for its numerous surf beaches. The second-largest town in the Taranaki region, Hawera enjoys a rich, cultural history.

The name Hawera comes from the pre-European name 'Te Hawera', after a vengeance attack on a village south of the present day town. The village, totally destroyed by fire, left only blackened ruins, hence the name Te Hawera – 'the burnt place' or 'breath of fire.' The theme of fire has followed Hawera throughout its history, with a large blaze destroying five businesses in 1888 and a lot of the main street in 1912. more
After this, the decision was made to build a strong water tower that stands over Hawera as a landmark today.
Many of Hawera's locals work for Fonterra's Whareroa site which produces enough dairy ingredients to fill more than three Olympic-sized swimming pools each week.
One of Hawera's Must Dos is Tawhiti Museum and Traders and Whalers. Voted New Zealand's third best museum by TripAdvisor, the museum features thousands of life-size and miniature figures acting out scenes from New Zealand's history. A highlight is Traders and Whalers, a boat ride where you float through Taranaki's history.
Hawera Directory Information
Please choose from the main accommodation, attractions, tours, transport or visitor information categories below for Hawera, Taranaki, New Zealand.
Find By
What Do You Want To Do?
Kerry Lane Motel has 27 cottage style motel units on a 3-acre farmlet. There are four very small overnight units that have limited cooking facilities (with no view), and 23 spacious, quiet and well-appointed ground-level units with kitchens. Country charm at its best and in the heartland of rural New Zealand. Powered site for campervans.

Escape to your own secluded tranquil retreat when staying at Kingfisher Cottage. Nestled above the bubbling Mangatoki Stream beside attractive bush, this charming two-bedroom, self-contained cottage, offers boutique accommodation options for discerning travellers. Just 15 minutes from South Taranaki town of Hawera, 10 minutes from Eltham. Ideal romantic haven, perfect for one or two couples or family of four.

Mobile-friendly - Tairoa Lodge is an award-winning boutique accommodation venue for private functions, weddings and catering just 2mins from Hawera's town centre. For privacy, self-catering and space Tairoa Cottage, The Gatehouse and Kingfisher Cottage are the perfect options to share with family. Tastefully styled rooms and two cottages are nestled amongst New Zealand native and exotic trees, ideal for the discerning traveller.
Where Do You Want To Go?
This New Zealand map does not display any listings on the map itself but may provide navigation by clicking on map symbol. Alternatively select a category or a region from the main links to find and view tourism businesses.
View 4 events near Taranaki - Hawera
The Original Gypsy Fair – Est'd 1990
From: Sat 19th Jan 2019
For almost thirty years The Original Gypsy Fair has been travelling NZ and we will be Back in South Taranaki at Hawera intermediate School for our 17th fair of the 2018-2019 season. As always we will be bringing ...
Where: Hawera Intermediate School, Hawera, South Taranaki
Address: 245 South Road, Hawera, South Taranaki
From: 9:00am on Saturday 19th January 2019
To: 5:00pm on Sunday 20th January 2019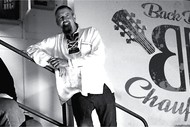 Back Beat Chaffeurs
Sun 20th Jan 2019
The Back Beat Chauffeurs are a smooth ride to the good times. With a repertoire that ranges from blues, soul and funk to country rock this versatile, high-revving duo is a powerhouse of soaring licks and riffs over rich ...
Where: Ohawe Hall, Hawera, South Taranaki
Address: Ohawe Terrace, Hawera, South Taranaki
From: 4:00pm on Sunday 20th January 2019
To: 6:00pm on Sunday 20th January 2019
Create! More Time, More Money, More Joy!
Tue 22nd Jan 2019
Do you desire more ease and joy than you experienced in 2018? More time and more money? Welcome to a class full of questions and tools that will give you a totally different perspective on creating your life, your ...
Where: South Taranaki Whānau Centre, Hawera, South Taranaki
Address: 56 Disraeli St, Hawera, South Taranaki
From: 7:00pm on Tuesday 22nd January 2019
To: 9:00pm on Tuesday 22nd January 2019
Summer Sounds In the Park
Sun 27th Jan 2019
The South Taranaki District Council is bringing Sounds in the Park back to Hawera's King Edward Park. This year Rodger Fox Band, featuring Ray Woolfe and Erna Ferry, will be bringing the Park to life with their ...
Where: King Edward Park, Hawera, South Taranaki
Address: Waihi Road, Hawera, South Taranaki
From: 4:30pm on Sunday 27th January 2019
To: 7:00pm on Sunday 27th January 2019