Mt Hutt
One of New Zealand's top ski destinations and world renowned, Mt Hutt Ski Area is known for its great snow as well as having one of the longest seasons in the Southern Hemisphere. The main ski resort town nearby in the Canterbury region is Methven. Mt Hutt offers a range of skiing opportunities with ski slopes for beginners through to advanced and more adventurous activities like heliskiing and snow shoeing. more
Everything for your skiing adventure is here – equipment rental, mountain transport, après ski by day and night, a wide range of Mt Hutt accommodation in addition to many off-mountain attractions including ballooning, hunting, fishing, jet boating and golf. So for family snow fun, cross country touring, park jumps or glacier heliskiing, join us in our amazing space, just an hour from Christchurch International Airport.
Take a moment to send a Canterbury related E-Postcard to your friends.
Find By
Where Do You Want To Go?
This New Zealand map does not display any listings on the map itself but may provide navigation by clicking on map symbol. Alternatively select a category or a region from the main links to find and view tourism businesses.
View 674 events near Canterbury - Mt Hutt
Preschool Dance with Sarah
From: Mon 9th Jul 2018
Sarah will be hosting an amazing dance class perfect for preschoolers to get them up and moving.
Where: Tai Tapu Playcentre, Tai Tapu, Selwyn
Address: 815 Old Tai Tapu Road, Tai Tapu, Selwyn
From: 9:30am on Monday 9th July 2018
To: 11:00pm on Wednesday 18th July 2018
The Adventures of Pinocchio & The Skating Ballet
From: Wed 18th Jul 2018
Southern Ballet Theatre presents the well-known story of Pinocchio; the puppet who dreams of becoming a real boy and The Skating Ballet where the beauty of skating is brought to the stage in wonderful costumes. Come ...
Where: Southern Ballet Theatre, Christchurch
Address: 108 Carlyle Street, Sydenham, Christchurch
From: 2:00pm on Wednesday 18th July 2018
To: 7:15pm on Saturday 21st July 2018
Belly Dance with Zumarrad
From: Wed 6th Jun 2018
Zumarrad is an independent belly dance teacher, performer, and researcher based in Christchurch, New Zealand who began studying the art of Middle Eastern Dance in 1998 and teaching in 2002. Her passion is for ...
Where: Papa Hou, Christchurch
Address: 12 Hereford, Christchurch
From: 6:30pm on Wednesday 6th June 2018
To: 7:30pm on Wednesday 25th July 2018
The Early Early Late Show
From: Sat 7th Jul 2018
The family-friendly favourite which delivers the fun of Scared Scriptless to an audience of all ages is back. Christchurch's Court Jesters are the masters of fast, funny, improvised comedy. They'll create scenes, ...
Where: Science Alive, Christchurch
Address: 290 Durham St. North
From: 6:30pm on Saturday 7th July 2018
To: 11:59pm on Saturday 21st July 2018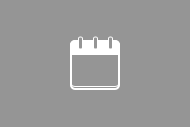 Aladdin
From: Sun 15th Jul 2018
From "Arabian Nights to "A Whole New World", "Aladdin" takes you on a journey that will makes your wishes come true. Follow Aladdin, a Street Rat who lives in Agrabah, with his faithful monkey friend Abu! While in ...
Where: Merivale Lane Theatre, Christchurch
Address: 10 Merivale Lane, Christchurch
From: 11:00am on Sunday 15th July 2018
To: 3:30pm on Saturday 21st July 2018
Adventure At the Haunted House
From: Tue 10th Jul 2018
It is Midwinter Yuletide and Riccarton House Ghost Tours are back—a must "see and do" these Winter Holidays! A series of 30-min long immersive adventure-style tours are aimed at older kids (10+), teenagers and young ...
Where: Riccarton House & Bush, Christchurch
Address: 16 Kahu Rd, Riccarton, Christchurch
From: 6:00pm on Tuesday 10th July 2018
To: 8:30pm on Thursday 19th July 2018
The Littlest Ninja
From: Sat 7th Jul 2018
Ninjas are cunning! Ninjas are clever! Ninjas know cool moves! Miki is little and everyone always seems to forget she's there. But when the villainous Hanzo comes to steal the Temple's ancient scroll, Miki ...
Where: Court Theatre, Christchurch
Address: Bernard St, Addington, Christchurch
From: 11:00am on Saturday 7th July 2018
To: 11:59pm on Saturday 21st July 2018
Traditional Irish Session
From: Wed 25th Apr 2018
Traditional Irish music played the way it is in Ireland. Musicians encouraged to join and listeners always welcomed. Every 2nd Wednesday following on from our social Irish language lessons at 7pm. Great menu and ...
Where: A Rolling Stone, Christchurch
Address: 579 Colombo St, Christchurch
From: 8:00pm on Wednesday 25th April 2018
To: 10:00pm on Wednesday 19th December 2018
Willie's Open Mic
From: Wed 7th Mar 2018
The longest running open Mic in Christchurch. We've shifted venues a few times, but Willie's open Mic has been running consistently in Christchurch for nearly 11 years. Hosted by Local musician Willie ...
Where: Sullivan's Irish Pub, Christchurch
Address: 291 Lincoln Rd, Christchurch
From: 7:00pm on Wednesday 7th March 2018
To: 11:00pm on Wednesday 3rd October 2018
Christchurch Astronomy Tours
From: Sun 1st Jul 2018
Christchurch Astro Tours are proud to introduce you to the southern night sky. Operating from a location a mere 30 minutes south of central Christchurch, we start our night with a short talk, before showcasing the ...
Where: Christchurch Astro Tours, Springston, Selwyn
Address: 11 Leeston Rd, Springston, Selwyn
From: 9:00pm on Sunday 1st July 2018
To: 10:30pm on Tuesday 31st July 2018