Craigieburn
Craigieburn is a high country and mountianous region in mid-western Canterbury's and is popular for skiing, hiking or just enjoying a relaxing and mountain lodge far away from the hustle of the city. In winter you can go skiing or snowboarding in the Craigieburn Valley Ski Area. more
The magical Craigieburn Forest Park extends from the Waimakariri River to the Wilberforce River. In this stunning area, you will see braided rivers, beech valleys, tussock grasslands, alpine screes and rugged mountain peaks over 2300 metres high.
Craigieburn is a place of extremes with the sheltered valleys and lower slopes clothed almost entirely in mountain beech, whilst forces of erosion have crumbled the mountain tops to create Craigieburn's characteristic rock screes.
Take a moment to send a Canterbury related E-Postcard to your friends.
Find By
What Do You Want To Do?
Where Do You Want To Go?
This New Zealand map does not display any listings on the map itself but may provide navigation by clicking on map symbol. Alternatively select a category or a region from the main links to find and view tourism businesses.
View 642 events near Canterbury - Craigieburn
The Bucket Comedy Show
From: Thu 1st Nov 2018
A comedy show pushing local comedians out of their comfort zone. An evening involving comedians drawing cards out of the dreaded 'Bucket' and doing what is said on the card for 6 mins. Sometimes its amazing, ...
Where: Kensington Fun House, Christchurch
Address: 185 Manchester St, Christchurch
From: 8:00pm on Thursday 1st November 2018
To: 9:30pm on Thursday 13th December 2018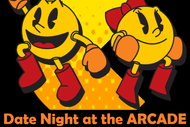 Date Night At The Arcade
From: Thu 25th Oct 2018
Some times it will seem easier to go on a quest for ghost slaying on Ghouls and Ghosts or to blast some enemy ships on Raiden than to go on a quest for love. But spring is moving into summer and for many its time to step ...
Where: Arcadia Retro Arcade and Pinball Emporia, Christchurch
Address: 206 Barbadoes St, Christchurch
From: 6:00pm on Thursday 25th October 2018
To: 11:00pm on Thursday 29th November 2018
Traditional Irish Session - Slow Session
From: Wed 11th Jul 2018
Traditional Irish music played the way it is in Ireland. Musicians encouraged to join and listeners always welcomed. This is a slowed down session ideal for those wanting to learn in a fun no pressure session. ...
Where: A Rolling Stone, Christchurch
Address: 579 Colombo St, Christchurch
From: 8:00pm on Wednesday 11th July 2018
To: 10:00pm on Wednesday 12th December 2018
Lock Down
From: Thu 15th Nov 2018
Starts thursday with the final of the open decks DJ hunt... (more info below). Plus: Saturday Night Lockdown, in association with The Slate Room, Basement FM live broadcast The Lockdown, huge d'n'b lineup, some ...
Where: The Slate Room, Christchurch
Address: 160 Lichfield Street, Christchurch
From: 6:00pm on Thursday 15th November 2018
To: 3:00am on Sunday 18th November 2018
NZ Irish Fest
From: Thu 15th Nov 2018
Kiwis love the Irish, and with over 600, 000 New Zealanders claiming Irish ancestry, it's no wonder. Yet there has never been a National Irish Festival in New Zealand, until now. For the first time, this November, ...
Where: NZ Irish Fest, Multiple Venues, Christchurch
Address: Christchurch
From: 5:00pm on Thursday 15th November 2018
To: 10:00pm on Sunday 18th November 2018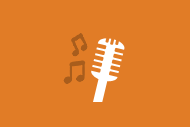 Wishlistt
From: Tue 13th Nov 2018
Catch Wishlistt playing at Carlton from 9:30pm and 7:30pm 'til late.
Where: Carlton Bar & Eatery, Christchurch
Address: 1 Papanui Rd, Christchurch
From: 7:30pm on Tuesday 13th November 2018
To: 11:59pm on Friday 30th November 2018
Fusion Belly Dance Classes with TribalDiva
From: Thu 15th Feb 2018
This class is suitable for beginner through to advanced belly dance students as various levels and options will be provided. Students will learn core fusion belly dance technique and movements, which will be incorporated ...
Where: Chrystal Palace, Christchurch
Address: 12 Chrystal Street, Richmond, Christchurch
From: 6:30pm on Thursday 15th February 2018
To: 7:30pm on Thursday 6th December 2018
Karaoke Thursdays
From: Thu 4th Oct 2018
Karaoke - after legendary Karaoke Wednesday. Join us for a relaxing night of fun and your song. DJ Al has your playlist.
Where: The Craic Irish Bar, Christchurch
Address: 84b Riccarton Rd, Riccarton, Christchurch
From: 9:30pm on Thursday 4th October 2018
To: 3:00am on Friday 21st December 2018
Casa Publica Salsa Nights
From: Thu 19th Jan 2017
Social Dance Nights: Totally fun filled & hot. Drink and dance the night away in the amazing South American bar Casa Publica! Every Thursday there's a Salsa night. Come down and have a look, a drink, Dine and have a ...
Where: Casa Publica, Christchurch
Address: 180 Armagh Street, Christchurch
From: 8:30pm on Thursday 19th January 2017
To: 1:00am on Friday 28th December 2018