Manapouri
The lakeside town of Manapouri, located at the edge of Fiordland National Park, provides a base for journeys into the glacier-carved wilderness. Originally called Roto-au (the rainy lake) by early Maori and then Moturau (many islands), the lake is the second deepest in New Zealand, at 444 metres, with a circumference of 170 kilometres.

Nowadays, Manapouri is known as the departure point for Doubtful Sound trips and excursions to the West Arm Power Station, the largest underground power generation in the southern hemisphere. more
Kayaking on the lake is weather dependent, but a wonderful way to experience the remote bays and sandy beaches.
Manapouri provides visitors to the region, with a variety of accommodation, two cafes, a restaurant, garage and hotel, and all the amenities for those who enjoy peaceful surroundings. Leisurely and picturesque Manapouri is a visit you will enjoy.
Take a moment to send a Fiordland related E-Postcard to your friends.
Manapouri Directory Information
Please choose from the main accommodation, attractions, tours, transport or visitor information categories below for Manapouri, Fiordland, New Zealand.
Find By
Where Do You Want To Go?
This New Zealand map does not display any listings on the map itself but may provide navigation by clicking on map symbol. Alternatively select a category or a region from the main links to find and view tourism businesses.
View 2 events near Fiordland - Manapouri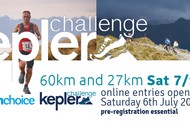 Kepler Challenge
Sat 7th Dec 2019
Face up to the challenge of completing "the jewel in New Zealand's mountain running calendar" - the 2019 FreshChoice Kepler Challenge! Run annually, this will be the event's 32nd year. Where else would you want to be ...
Where: Kepler Track, Manapouri, Fiordland
Address: Fiordland National Park, Manapouri, Fiordland
From: 6:00am on Saturday 7th December 2019
To: 11:59pm on Saturday 7th December 2019
Luxmore Grunt
Sat 7th Dec 2019
The Luxmore Grunt takes place on the Kepler Track within the Fiordland National Park. The course is 27km in length with a long flat section to start, followed by a steep climb up to Luxmore Hut. You return the same ...
Where: Kepler Track, Manapouri, Fiordland
Address: Fiordland National Park, Manapouri, Fiordland
From: 7:00am on Saturday 7th December 2019
To: 11:59pm on Saturday 7th December 2019