Opunake
Opunake is located about 45 kilometres southwest of New Plymouth in the Taranaki reigon of New Zealand, on "Surf Highway 45". Opunake Beach is one of Taranaki's finest beaches. more
Opunake Directory Information
Please choose from the main accommodation, attractions, tours, transport or visitor information categories below for Opunake, Taranaki, New Zealand.
Find By
What Do You Want To Do?
A range of affordable accommodation including self-contained units, cabins & campsites right by the beach! Modern and clean amenities with accessibility options. Enjoy the beach environment, playground, and paddling pool, onsite shop (during summer). Opunake township is a short stroll away with cafes, groceries and cinema! Only 50mins from New Plymouth, 30mins from Hawera and 25mins to Dawson Falls.
Where Do You Want To Go?
This New Zealand map does not display any listings on the map itself but may provide navigation by clicking on map symbol. Alternatively select a category or a region from the main links to find and view tourism businesses.
View 3 events near Taranaki - Opunake
International Comedy Night
Sat 21st Sep 2019
Come catch this Double Headliner Show before the All Blacks Kick off their 1st RWC game Featuring direct from Los Angeles Headliner #1 - Kevin Tate the new face of Def Comedy Jam is returning to NZ for a 2nd time ...
Where: Headlands Indian Restaurant, Opunake, South Taranaki
Address: 4 Havelock St, Opunake, Opunake, South Taranaki
From: 7:00pm on Saturday 21st September 2019
To: 9:00pm on Saturday 21st September 2019
Taranaki National Art Awards
From: Fri 1st Nov 2019
The Taranaki National Art Awards is a national art competition and art exhibition held in Opunake, South Taranaki. We offer artists from all over New Zealand, the opportunity to enter into an art competition hosted in ...
Where: Sandfords Event Centre, Opunake, South Taranaki
Address: 156 Tasman Street, Opunake, South Taranaki
From: 7:00pm on Friday 1st November 2019
To: 4:00pm on Saturday 9th November 2019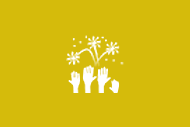 Langton Family Reunion
From: Sat 11th Apr 2020
Hi All, Here is the plan of attack for the weekend. Prepare yourself for the weekend of your life, this is a weekend not to be missed! Friday Get together with your immediate family (please arrange between ...
Where: Sandfords Event Centre, Opunake, South Taranaki
Address: 156 Tasman Street, Opunake, South Taranaki
From: 9:00am on Saturday 11th April 2020
To: 11:59pm on Sunday 12th April 2020