Mt Somers
Base yourself at Mt Somers in Canterbury and enter New Zealand's dramatic backcountry, an outdoor recreational paradise - tramping & hiking, horse treks, mountain biking, fishing for trout and salmon, windsurfing on the lakes and bird watching. Many of these activities take place within the newly established Hakatere Conservation Park. Choose from a selection of peaceful country Mt Somers accommodation such as ldoges, bed and breakfasts and holiday parks. more
The Mt Somers Conservation Area features features short bush walks and renowned two-day hikes - the Mt Somers Sub-Alpine Walkway and the Round-the-mountain Mt Somers Track.
Lakes Emma and Roundabout, accessible by four-wheel drive, offer excellent fishing, while Lake Camp is popular with boaties, water skiers and fishermen. Lake Clearwater, with its small village of holiday homes, is popular for windsurfing, sailing, rowing and fishing. It is an important wildlife refuge for the rare and endangered Great Crested Grebe. The Maori Lakes and Lake Heron, also important wildlife refuges provide good fishing.
Stay and enjoy heartland hospitality. Mt Somers is located on Inland Scenic Route 72.
Take a moment to send a Canterbury related E-Postcard to your friends.
Find By
What Do You Want To Do?
Where Do You Want To Go?
This New Zealand map does not display any listings on the map itself but may provide navigation by clicking on map symbol. Alternatively select a category or a region from the main links to find and view tourism businesses.
View 683 events near Canterbury - Mt Somers
Karaoke
From: Tue 18th Jun 2019
Join Dave at the embankment and go into a draw for two mystery prizes.
Where: Embankment Tavern, Christchurch
Address: 181 Ferry Road, Christchurch
From: 8:00pm on Tuesday 18th June 2019
To: 11:00pm on Tuesday 25th June 2019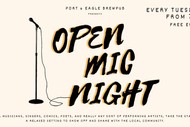 Open Mic Night
From: Tue 4th Jun 2019
We are excited to kick off with an Open Mic Night every Tuesday, showcasing budding local performers and artists! Beginners and Pros are welcome! There will be a $100 bar tab for the best judged performer on the ...
Where: The Port and Eagle Brew Pub, Kaiapoi, Waimakariri
Address: 184 Williams St, Kaiapoi, Waimakariri
From: 7:00pm on Tuesday 4th June 2019
To: 11:59pm on Tuesday 13th August 2019
Quiz Tuesdays
From: Tue 11th Jun 2019
Be the star - bring your team and Win the money. Great prizes. Great food and beverages. Slainte from the team.
Where: The Craic Irish Bar, Christchurch
Address: 84b Riccarton Rd, Riccarton, Christchurch
From: 7:00pm on Tuesday 11th June 2019
To: 3:00am on Wednesday 28th August 2019
Belly Dance Fundamentals
From: Mon 11th Feb 2019
Learn core movements and technique that are the foundations of all styles of belly dance. Suitable for new students to start at any time, in this class we'll learn fundamental movements then put them together in short ...
Where: TribalDiva Studios, Christchurch
Address: 40A Taupata St, Redcliffs, Christchurch
From: 7:30pm on Monday 11th February 2019
To: 8:30pm on Monday 2nd December 2019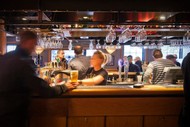 The Craic Session
From: Mon 28th Jan 2019
Join us every Monday for Craic Sessions. Everyone welcome, to participate or enjoy. Irish Music that transports you to Ireland at the very sound. Instruments range from a Flute to a Harp and each week brings ...
Where: Pegasus Arms Restaurant & Bar, Christchurch
Address: 14 Oxford Terrace, Christchurch
From: 7:00pm on Monday 28th January 2019
To: 9:30pm on Monday 6th January 2020
Beers and Pool
From: Wed 8th May 2019
Come Down with a friend of two buy Four Wakachangi and get half hour free pool hire.
Where: The Common Room , Christchurch
Address: 119 Riccarton Rd , Christchurch
From: 3:00pm on Wednesday 8th May 2019
To: 11:00pm on Wednesday 31st July 2019
Monday Evening Jewellery Class
From: Mon 29th Apr 2019
These are our most popular classes and run on a Monday evening for 8 weeks. We also have a Thursday morning 8 week block and a Sunday morning 4 week block. Suitable for complete beginners right up to advanced ...
Where: Workspace Studios, Christchurch
Address: 49 Ferry Rd, Christchurch
From: 5:30pm on Monday 29th April 2019
To: 8:00pm on Monday 24th June 2019
Learn to Dance - Classes for Adults
From: Tue 11th Jun 2019
We run the busiest social dance events in Canterbury and we'd love to see you there! Absolute beginners and two left feet very welcome! Heaps of fun. Every night begins with a friendly class that assumes you have ...
Where: C3 Centre, Christchurch
Address: 269 Hills Rd, Christchurch
From: 7:25pm on Tuesday 11th June 2019
To: 10:00pm on Tuesday 30th July 2019
Exhibition: Te Whare Maire O Nga Punawerewere
From: Mon 10th Jun 2019
Eastside's annual Te Whare Maire O Nga Punawerewere exhibition will coincide with Matariki and run from 10-29 June 2019. This is a gallery sponsored exhibition that showcases a selection of art by Maori artists of ...
Where: Eastside Gallery, Christchurch
Address: Linwood Community Arts Centre, 388 Worcester St, Christchurch
From: 5:30pm on Monday 10th June 2019
To: 3:00pm on Saturday 29th June 2019
Matariki Photography Exhibition
From: Tue 4th Jun 2019
See some amazing photographs of he night sky from members of the Canterbury Astronomical Society at this free event. During open hours: Monday to Thursday 9am–9pm Friday 9am–12pm, 5–9pm Saturday 8–9am
Where: West Melton Community Centre and Hall, West Melton, Selwyn
Address: 1165 West Coast Rd, West Melton, Selwyn
From: 9:00am on Tuesday 4th June 2019
To: 9:00pm on Thursday 4th July 2019