Mt Wellington
Mt Wellington is a suburb 10 kilometres southeast of the Auckland city centre. Mt Wellington rises to about 135 metres and is the youngest onshore volcano on the Auckland volcanic field being formed about 10,000 years ago. Mt Wellington was named after the Duke of Wellington and is also known by its Maori name - Maungarei. more
Mt Wellington was once a Maori pa (fort) and affords stunning views of the Auckland region. Book your Mt Wellington accommodation and enjoy the many attractions the suburb and Auckland have to offer.
Take a moment to send an Auckland related E-Postcard to your friends.
Find By
What Do You Want To Do?
Mobile-friendly - Excellent, affordable, modern accommodation in a great location in Auckland City. Air-conditioning, whisper glass, cooking facilities, double spa baths, etc. Easy access to motorway, Ellerslie Racecourse and Function Centre, shopping, Greenlane Hospital, Mt Smart Stadium and Auckland Airport. Close to restaurants and civic amenities—we have it all plus special weekend rates.
Where Do You Want To Go?
This New Zealand map does not display any listings on the map itself but may provide navigation by clicking on map symbol. Alternatively select a category or a region from the main links to find and view tourism businesses.
View 4 events near Auckland - Mt Wellington
Family Roller Disco!
From: Fri 21st Oct 2022
Kids bored? Let's fix that... Voted #1 Affordable Family entertainment in Auckland. Whether you're six or sixty, you'll be zooming around the skate rink in no time, mesmerised by the exciting, fun party ...
Where: Skateland, Mt Wellington, Auckland
Address: 66 Mountain Rd, Mt Wellington, Auckland
From: 6:00pm on Friday 21st October 2022
To: 12:00pm on Friday 23rd December 2022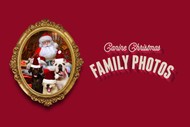 Canine Christmas Family Photos
Sat 3rd Dec 2022
Santa Paws is coming to town! It's not a Christmas family photo without your fur babies, so bring down your four legged friend to The Flying Moa for a family photo with Santa Claus (Hooman children also ...
Where: The Flying Moa, Mt Wellington, Auckland
Address: 65 Lunn Ave, Mt Wellington, Auckland
From: 11:00am on Saturday 3rd December 2022
To: 2:00pm on Saturday 3rd December 2022
Introduction to Franchising
Tue 6th Dec 2022
Project Life Changer presents an Introduction to Franchising for those exploring business ownership as an option due to the current economic and employment uncertainty. Want to escape the 9-5? Or reset after ...
Where: Waipuna Hotel & Conference Centre, Mt Wellington, Auckland
Address: 58 Waipuna Rd, Mt Wellington, Auckland
From: 6:00pm on Tuesday 6th December 2022
To: 8:00pm on Tuesday 6th December 2022
Food Truck Collective Mt Wellington
Thu 23rd Feb 2023
Food Trucks are heading to Mt Wellington! Tell your mates, family & neighbours as no one will want to miss this amazing selection of street food. Music and entertainment, plus a craft beer pop up bar. Plenty of ...
Where: Sir Woolf Fisher Park, Mt Wellington, Auckland
Address: Barrack Road, Mount Wellington, Auckland 1060, Mt Wellington, Auckland
From: 5:00pm on Thursday 23rd February 2023
To: 9:00pm on Thursday 23rd February 2023