Kaikohe
Kaikohe is the central service town for the Bay of Islands area. Supermarkets, banks, hardware, petrol and automotive services, cafes, bars, RSA, motels, cinema, cycle hire, national retailers and a variety of specialty stores make it a great base to stock up for your visit up North. There is a recycling centre and an effluent station for motor homes.

The main visitor attraction in town is The Pioneer Village which includes several restored historic buildings and an extensive collection of items from Kaikohe and Northland's past. There's an expansive 360-degree view of the countryside, from the top of Memorial Hill if you are looking for somewhere to picnic. more
Kaikohe is the heart of Ngapuhi and hosts the bi annual Ngapuhi Festival, highlighting and celebrating the culture and pride of NZ's largest Iwi. A weekend full of entertainment, art, competitions, Kapa haka, stalls, shopping & plenty of kai (food).
Find By
What Do You Want To Do?
Fern Ridge Hideaway is a luxurious holiday home & retreat located in the Maungataniwha Ranges, near Kaitaia. It's a brand-new, two-bedroom holiday home that can cater for between 2 and 4 guests at any one time. Fully self-sufficient, Fern Ridge Hideaway is environmentally friendly and an intimate location for a special romantic getaway, or an outdoor adventure with friends.
Where Do You Want To Go?
This New Zealand map does not display any listings on the map itself but may provide navigation by clicking on map symbol. Alternatively select a category or a region from the main links to find and view tourism businesses.
View 3 events near Northland - Kaikohe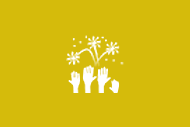 Around The World Quiz night
Sat 21st Sep 2019
This is a fun Quiz night with spot prizes and auctions. We are fundraising for our students who are going to Vietnam in July 2020. Doors open at 6.15 pm and the quiz starts at 7.00 pm. Register by depositing $120 ...
Where: Northland College, Kaikohe, Mid North
Address: 62 Mangakahia Rd, Kaikohe, Mid North
From: 6:15pm on Saturday 21st September 2019
To: 10:00pm on Saturday 21st September 2019
Okaihau Kaikohe Traverse
Sun 29th Sep 2019
Run or walk 9km, 14km or 21km along the Twin Coast Cycle Trail. A fun event for all ages. Finish and relax at the Kaikohe Pioneer Village. There'll be prizes, live displays, and refreshments. This is an informal event. ...
Where: Kaikohe Pioneer Village, Kaikohe, Mid North
Address: 1A Recreation Rd, Kaikohe, Mid North
From: 8:30am on Sunday 29th September 2019
To: 12:00pm on Sunday 29th September 2019
Dimension
From: Thu 6th Feb 2020
Electronic Music Festival. Dimension is a four day electronic music and arts festival situated only 3 hours from Auckland, in one of the most gorgeous locations on the planet. The festival kicks off on Waitangi ...
Where: Schepens Farm, Kaikohe, Northland
Address: 1207 Waimatenui East Road
From: 12:00pm on Thursday 6th February 2020
To: 4:00pm on Sunday 9th February 2020