Nelson Lakes
The Nelson Lakes National Park is the northernmost part of the Southern Alps. This area has a huge range of short and long walks which you can enjoy from a short stroll through the beech forest to remote mountain passes to challenge the experienced solitude-seeker.

The Nelson Lakes feature two beautiful lakes-glacier-carved Lake Rotoiti and Lake Rotoroa. The Nelson Lakes National Park offers fantastic hiking, walking, fishing, kayaking and boating. more
From every angle you will find you need to stop and photograph the impressive native beech forests, river valleys, glacial lakes and craggy peaks. Nelson Lakes National Park is home to over 16 lakes including the Blue Lake – recently discovered to have the clearest natural freshwater in the world.
Find By
Where Do You Want To Go?
This New Zealand map does not display any listings on the map itself but may provide navigation by clicking on map symbol. Alternatively select a category or a region from the main links to find and view tourism businesses.
View 1 events near Nelson - Nelson Lakes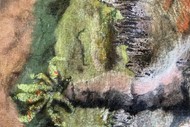 vast 20 year exhibition 2023
From: Fri 27th Jan 2023
VAST-Visual Art Society Tapawera celebrate the 20th year of Exhibiting art from around the area. Artists display a wide range of arts and crafts. This years Guest Artist is Kaye Register showcasing her paintings and ...
Where: Shedwood Hall Tapawera Nelson, Nelson Lakes, Nelson / Tasman
Address: Main Road Tapawera, Nelson Lakes, Nelson / Tasman
From: 7:00pm on Friday 27th January 2023
To: 4:00pm on Friday 3rd February 2023