Kaitaia
Kaitaia is a town in the Far North District of New Zealand, at the base of the Aupouri Peninsula, about 160 km northwest of Whangarei. It is the last major settlement on State Highway 1.

The name Kaitaia means ample food, kai being the Māori word for food.

A busy farming town, it also supports vineyards, and fruit growing - especially avocados. Like most rural towns Kaitaia has its very own annual Agricultural & Pastoral Show, well over a hundred years old and one of the oldest in New Zealand. more
Its Maori and European history is long and rich - with a strong Dalmatian community harking back to the days of the gum digging boom. The surrounding areas are home to many skilled craftspeople working in wood, pottery, paint, glass, ceramics, flax, bone, and greenstone.
Find By
Harrisons Cape Runner - Kaitaia

Harrisons Cape Runner - Kaitaia

Cape Reinga via 90 Mile Beach Share our amazing Maori legends & Far North history. The tour includes places like the Ancient Kauri Kingdom, Wagener Park, Rarawa beach, Cape Reinga, Tapotupotu Bay, Te Paki Sand Dunes (toboggans on bus), 90 Mile Beach, Aupouri forest and much more.
Where Do You Want To Go?
This New Zealand map does not display any listings on the map itself but may provide navigation by clicking on map symbol. Alternatively select a category or a region from the main links to find and view tourism businesses.
View 2 events near Northland - Kaitaia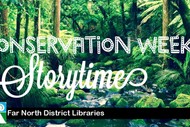 Help Kaitaia Library Celebrate Conservation Week
Wed 18th Sep 2019
Join Kaitaia Library as we celebrate 50 years of Conservation Week! Pre-schoolers! Grab your favourite big person and head along to Kaitaia library to join in the fun. There'll be storytelling and nature themed ...
Where: Te Ahu Centre, Kaitaia, Far North
Address: Cnr Matthews Ave & South Rd, Kaitaia, Far North
From: 10:30am on Wednesday 18th September 2019
To: 11:30am on Wednesday 18th September 2019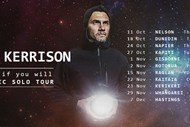 Jason Kerrison - I Will If You Will - Acoustic Solo Tour
Fri 22nd Nov 2019
Singer/Songwriter Jason Kerrison is taking his talents across Aotearoa on a special solo songbook tour, hosted at delightful intimate venues sharing Opshop, The Babysitters Circus songs, solo work including his new ...
Where: Collards Bar, Kaitaia, Far North
Address: CNR SH1 & Whangatane Drive, Kaitaia, Kaitaia, Far North
From: 7:30pm on Friday 22nd November 2019
To: 11:30pm on Friday 22nd November 2019