Ohakune
Ohakune is a small ski town in Ruapehu, and gateway to the Tongariro National Park. Ohakune activities include skiing, snowboarding, fishing, mountaineering and bushwalking. more
Ohakune Directory Information
Please choose from the main accommodation, attractions, tours, transport or visitor information categories below for Ohakune, Ruapehu, New Zealand.
Find By
Where Do You Want To Go?
This New Zealand map does not display any listings on the map itself but may provide navigation by clicking on map symbol. Alternatively select a category or a region from the main links to find and view tourism businesses.
View 3 events near Ruapehu - Ohakune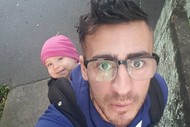 Cori Gonzalez-Macuer
Fri 20th Jul 2018
After a sold out show in 2016, Cori returns to Ohakune with a brand new show. As seen on 7 Days and What We Do In The Shadows "the future of NZ comedy" - NZ Herald
Where: Turoa Ski Lodge, Ohakune, Tongariro
Address: 10 Thames St, Ohakune, Tongariro
From: 8:00pm on Friday 20th July 2018
To: 10:00pm on Friday 20th July 2018
State Of Mind - Drum and Bass legends
From: Sat 11th Aug 2018
Hailing from Auckland, New Zealand, State of Mind are the duo of Stu Maxwell and Patrick Hawkins. Forming in 2005 they and have released 4 studio albums and 1 live album to date. Their latest album 'Eat the Rich' won ...
Where: Kings, Ohakune, Tongariro
Address: 3 Rimu Street, Ohakune, Tongariro
From: 10:00pm on Saturday 11th August 2018
To: 3:00am on Sunday 12th August 2018
Corona Sunsets Presents Summer Thieves
Sat 1st Sep 2018
Free show - first in first served. After opening proceedings at a number of the Corona Sunsets Presents L.A.B. shows over this past summer, the Winter iteration will see Summer Thieves step up as the main event for a ...
Where: Powderhorn, Ohakune, Tongariro
Address: Bottom of Mountain Rd, Ohakune, Tongariro
From: 9:00pm on Saturday 1st September 2018
To: 11:00pm on Saturday 1st September 2018