Papanui
Papanui is a major northern suburb of Christchurch and sits on the main road heading north from the CBD. Some of Papanui's attractions include the Papanui Domain, St James Park and the Northlands Shopping Centre. more
Papanui accommodation caters for a full range of travellers with a variety of budgets and needs with a selection of hotels, holiday parks and bed and breakfasts.
Find By
What Do You Want To Do?
Modern, stylish motel complex, spacious self-contained quality units, centrally located in Papanui, within 10 minutes drive of Christchurch International Airport and central city. Spa baths, Sky TV, DVD players, and wheelchair access units. Close to St Bedes College, the NEW Graham Condon Sport & Recreation Centre, Antarctic Centre and Clearwater Resort. Courtesy shuttle for the Casino and Papanui Club.

Mobile-friendly - Chipmunks' Playland and cafe's aim is to make sure the kids have fun in our superior playlands and playgrounds, which offer the latest, safest and best play equipment available . For all the parents out there - relax over a coffee in Charlie's Cafe while the kids have fun at our Cranford St venue.

Mobile-friendly - Multi-award winning hotel. 96 standard, superior and deluxe rooms, recently fully refurbished, 15 minutes from airport and city centre. Quality Hotel Elms is sure to have a room to meet your requirements whether you are a corporate or leisure guest. There is ample free car parking. Fig Restaurant and Bar. 4 star Qualmark rated. Event and Conference Facilities.
Where Do You Want To Go?
This New Zealand map does not display any listings on the map itself but may provide navigation by clicking on map symbol. Alternatively select a category or a region from the main links to find and view tourism businesses.
View 674 events near Papanui
Strange's Comedy
From: Wed 6th Jun 2018
Strange's Comedy! Seats fill up fast so get in early! Show starts at 8pm. Strange's Comedy is one of NZ's premier open mic comedy nights! Come see the freshest talent giving it a go and some experienced pro's ...
Where: Strange & Co, Christchurch
Address: 89 Lichfield St, Christchurch
From: 7:30pm on Wednesday 6th June 2018
To: 10:30pm on Wednesday 18th September 2019
Tony Chestnut & The Ghosts of Girlfriends Past
Wed 18th Sep 2019
This Cabaret style Drag show is not to missed, get along Christchurch, to something you've never seen before! Join Tony Chestnut as he takes a trip down a sexy and scandalous memory lane. He'll be visited by his ...
Where: D4, Christchurch, Christchurch
Address: Unit D4, 10 Garlands Rd, Woolston, Christchurch
From: 8:00pm on Wednesday 18th September 2019
To: 10:00pm on Wednesday 18th September 2019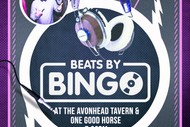 Beats By Bingo
From: Wed 17th Jul 2019
Once a month on a Wednesday at the Avonhead Tavern join DJ Nacoa for the best musical bingo show in Christchurch! terrible tunes, awesome prizes and awkward banter. Different genres to suit everyone and free (and easy!) ...
Where: Avonhead Tavern, Christchurch
Address: 120 Withells Rd, Christchurch
From: 7:30pm on Wednesday 17th July 2019
To: 11:59pm on Wednesday 16th October 2019
Bachata Latin Beginner 101 Dance Courses
From: Wed 3rd Apr 2019
Bachata Dance Classes in Christchurch. Bachata dancing is a modern, social street style dance and is completely a freestyle, meaning its not choreographed. Bachata is a style of dance that originated in the Dominican ...
Where: Salsa Latina Dance Centre, Christchurch
Address: 12 Bath St, Christchurch
From: 7:30pm on Wednesday 3rd April 2019
To: 8:30pm on Wednesday 13th November 2019
Karaoke Wednesday
From: Wed 4th Sep 2019
Join us for legendary Karaoke Wednesdays at the greatest little pub in Christchurch Drink specials, food specials, Craic Pots, Cocktails, Shooters. Get here early to avoid the line and sing your song on Craic stage ...
Where: The Craic Irish Bar, Christchurch
Address: 84b Riccarton Rd, Riccarton, Christchurch
From: 10:00pm on Wednesday 4th September 2019
To: 3:00am on Thursday 3rd October 2019
Au Ko Tuvalu
From: Thu 12th Sep 2019
Waves are lapping dangerously at the shores of the Pacific Island home to the world's first environmental refugees: Tuvalu. Sitting just metres above the water that will soon swallow their home, three siblings ...
Where: Court Theatre, Christchurch
Address: Bernard St, Addington, Christchurch
From: 6:00pm on Thursday 12th September 2019
To: 11:59pm on Saturday 21st September 2019
iNaturalist Neighbourhood Nature Nosey Canterbury
From: Sat 14th Sep 2019
Let's learn what lives around us so we can look after it better. Join the Neighbourhood Nature Nosey and discover what's in your neighbourhood by posting photos of plants, animals, and fungi to get them identified by ...
Where: DOC Ōtautahi / Christchurch Visitor Centre, Christchurch
Address: 28 Worcester Boulevard, Christchurch
From: 12:00am on Saturday 14th September 2019
To: 11:55pm on Sunday 22nd September 2019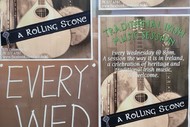 Irish Traditional Music Session
From: Wed 21st Aug 2019
Everyone welcome to our traditional music session - listeners and players. We get together every Wednesday 7.30pm here at A Rolling Stone. All levels of player welcome including beginners. Slower pace until 9pm, for ...
Where: A Rolling Stone, Christchurch
Address: 579 Colombo St, Christchurch
From: 7:30pm on Wednesday 21st August 2019
To: 10:00pm on Wednesday 30th October 2019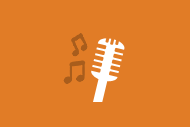 Pub Quiz
From: Wed 30th Jan 2019
A good old fashioned pub quiz. Everyone welcome!
Where: Morrell & Co, Christchurch
Address: 280 Lincoln Road, Addington, Christchurch
From: 7:00pm on Wednesday 30th January 2019
To: 9:30pm on Wednesday 20th November 2019
Tribal Belly Dance Fundamentals
From: Wed 13th Feb 2019
Tribal Belly Dance is a modern form of belly dance with an emphasis on dancing together as a group. Tribal has a powerful, grounded and earthy aesthetic in both it's movement vocabulary and adornments. Suitable for all ...
Where: Showbiz Christchurch, Christchurch
Address: 369 St Asaph Street, Christchurch
From: 7:30pm on Wednesday 13th February 2019
To: 8:30pm on Wednesday 4th December 2019