Pahiatua
Pahiatua is a small rural town located southeast of Palmerston North, in the Manawatu region. Pahiatua attractions include the Pahiatua Railcar Society and the Tararua Forest Park. more
Pahiatua Directory Information
Please choose from the main accommodation, attractions, tours, transport or visitor information categories below for Pahiatua, Manawatu, New Zealand.
Find By
What Do You Want To Do?
Previously the Pahiatua Hospital, this icon of a bygone error has been tastefully renovated to create a comfortable and versatile facility. Our speciality is large groups of up to 66 people. We can create packages for conferences, sports-teams or school-groups, equestrian events, training camps, business, social, political, craft/hobby groups or just family get togethers, to suit your needs.
Where Do You Want To Go?
This New Zealand map does not display any listings on the map itself but may provide navigation by clicking on map symbol. Alternatively select a category or a region from the main links to find and view tourism businesses.
View 3 events near Manawatu - Pahiatua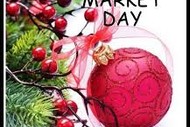 Pahiatua Christmas Parade
Sat 7th Dec 2019
All the fun of the Parade and many market stalls. Always a fabulous variety of Floats. Music in the Square between 10:00am and 11:30am. The Parade will start around 11:45am. For more information and float ...
Where: Main Street, Pahiatua, Manawatu / Whanganui
Address: Main Street
From: 9:00am on Saturday 7th December 2019
To: 2:00pm on Saturday 7th December 2019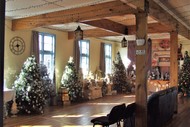 Christmas Wonderland
From: Thu 12th Dec 2019
Bring the family along and experience the magic of Christmas. Best entrance to use is the gate at the end of Regent St, which leads straight in to our back car park. If you are coming in through the main entrance ...
Where: Masters Hall, Pahiatua, Tararua
Address: 81861 State Highway 2, Pahiatua, Tararua
From: 6:30pm on Thursday 12th December 2019
To: 9:00pm on Saturday 14th December 2019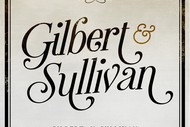 Gilbert and Sullivan on Tour
Wed 18th Dec 2019
All the way from the UK. An hour of delight has an international cast with the highlights from all the best Gilbert and Sullivan shows. From Pirates of Penzance to Mikado. This is a show for those who have a love of ...
Where: Regent Theatre, Pahiatua, Tararua
Address: 64 Main St, Pahiatua, Tararua
From: 10:30am on Wednesday 18th December 2019
To: 11:30am on Wednesday 18th December 2019