Paeroa
Paeroa is a small town at the foot of the Coromandel Peninsula in Waikato, New Zealand. Paeroa is known for its mineral springs and the famous soft drink, Lemon & Paeroa. more
Paeroa Directory Information
Please choose from the main accommodation, attractions, tours, transport or visitor information categories below for Paeroa, Waikato, New Zealand.
Find By
Where Do You Want To Go?
This New Zealand map does not display any listings on the map itself but may provide navigation by clicking on map symbol. Alternatively select a category or a region from the main links to find and view tourism businesses.
View 2 events near Waikato - Paeroa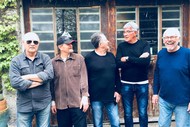 Soul Timers Feat. Sarah Spicer
Sat 25th May 2019
An evening of Classic soul and R&B with a line-up of superb musicians: Evan Silva on vocals, Jack Stradwick Guitar, Paul Woolright on Bass, Lance Bentley on Drums and Paul Lee Sax & Keys. Also featuring the fabulous ...
Where: The Refinery, Paeroa, Hauraki
Address: 5 Willoughby St, Paeroa, Hauraki
From: 7:30pm on Saturday 25th May 2019
To: 11:00pm on Saturday 25th May 2019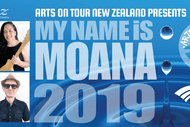 My Name is Moana - Arts on Tour NZ
Sat 1st Jun 2019
MY NAME IS MOANA with electro-wizard Paddy Free is an intimate 90-minute tribute to the Ocean led by singer and songwriter Moana Maniapoto. This music, which is so interwoven with New Zealand's identify, has taken her ...
Where: The Refinery, Paeroa, Hauraki
Address: 5 Willoughby St, Paeroa, Hauraki
From: 7:00pm on Saturday 1st June 2019
To: 9:00pm on Saturday 1st June 2019