Whangarei
Verdant, vibrant and very diverse, Whangarei is a modern city set in a benevolent sub-tropical landscape. With a thriving arts community, cafés and restaurants serving the freshest of Northland produce and a climate that can bring on a BBQ at the drop of a hat, the people of Whangarei have something special to share. more
At the heart of the city centre is an attractive shopping mall, with creative copper trees among the greenery and a unique timeline cast in a series of bronze plaques that tell the local history as you wander through. For the shopper within, there is a choice from department stores to designer boutiques and, of course, plenty of local art.
Find By
Where Do You Want To Go?
This New Zealand map does not display any listings on the map itself but may provide navigation by clicking on map symbol. Alternatively select a category or a region from the main links to find and view tourism businesses.
View 71 events near Northland - Whangarei
Microsoft Office 365 Essentials
From: Mon 2nd Aug 2021
This course will allow you to become familiar with the Microsoft Office 365 applications. Get the basic understanding of MS Word, MS Excel and MS Outlook for everyday or professional use. Please note the class will be ...
Where: Multicultural Whangarei, Whangarei
Address: 37 Bank St, Whangarei, Whangarei
From: 9:30am on Monday 2nd August 2021
To: 12:30pm on Monday 4th October 2021
Qigong Class Beginner
From: Mon 5th Jul 2021
Qigong is an ancient exercise system from China's wisdom culture. Gentle movements and resting positions. Qigong is traditionally viewed as a practice to cultivate and balance Qi (chi), our "life energy" It also ...
Where: M3 Clinic, Whangarei
Address: 51 Commerce St, Whangarei
From: 10:30pm on Monday 5th July 2021
To: 11:10pm on Monday 25th October 2021
Shared Lunch
From: Tue 29th Jun 2021
Shared lunch - everyone welcome! Bring a plate of food to share. Enjoy the company of friendly people from around the world. Please note: The event will be cancelled on public holidays. For more information ...
Where: Multicultural Whangarei, Whangarei
Address: 37 Bank St, Whangarei, Whangarei
From: 12:15pm on Tuesday 29th June 2021
To: 1:15pm on Tuesday 30th November 2021
Maunu Tennis - Junior tennis
From: Tue 21st Sep 2021
Come along to junior tennis coaching at Maunu tennis club. Tennis for junior members on Tuesdays after school from 3:15pm. This season Junior tennis runs for the last 2 Tuesdays in term 3 with a break for the ...
Where: Maunu Tennis Club, Whangarei
Address: 694 State Highway 14, Maunu, Whangarei
From: 3:15pm on Tuesday 21st September 2021
To: 6:30pm on Tuesday 14th December 2021
Zumba Fitness with Del
From: Tue 28th Sep 2021
Come do Zumba with me and let's not only dance, but laugh away our problems! Bring a friend for added fun. No dance experience or skills are necessary. If you can shake your booty and like fun music, this class is for ...
Where: Kamo War Memorial Hall, Whangarei
Address: Cnr Boswell and Grant Sts, Kamo, Whangarei
From: 6:00pm on Tuesday 28th September 2021
To: 7:00pm on Tuesday 19th October 2021
Beginners Spanish Class
From: Tue 9th Feb 2021
The event does not run during school holidays or on public holidays. For enquiries and registration please contact us via email education@multiculturalwhangarei.co.nz or phone (09) 430 0571.
Where: Civic Arcade, Whangarei
Address: 37/41 Bank Street, Whangarei
From: 3:30pm on Tuesday 9th February 2021
To: 5:00pm on Tuesday 14th December 2021
Walk in Wednesday - Xero Drop-in Sessions
From: Wed 25th Aug 2021
BDO Whangarei - Walk-in Wednesdays. Whether you're looking for innovative accounting software or you're a small business owner looking for some tips and tricks to make the most of your Xero subscription, our local ...
Where: BDO, Whangarei
Address: 49 John St, Whangarei
From: 9:00am on Wednesday 25th August 2021
To: 11:00am on Wednesday 15th December 2021
Zumba® with Cecile
From: Thu 5th Aug 2021
Join the fun of Zumba® Fitness with Cecile in Whangarei! Zumba® is a dance-based fitness class. You will sweat, burn calories and have fun dancing on Latin and World music. Monday 9:30 AM - Low Impact Class This ...
Where: Just Thrive, Whangarei
Address: 50 John St, Whangarei
From: 9:30am on Thursday 5th August 2021
To: 10:30am on Thursday 7th October 2021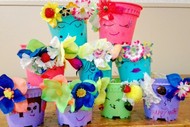 1st Kamo Girls Brigade
From: Thu 18th Feb 2021
Girls' Brigade meets during term time from 6 pm until 7:45pm. We provide fun activities for girls aged 5 to 18 years who want to get the most out of life. Our weekly programme encourages girls to develop a range of ...
Where: Saint John's Golden Church Centre, Whangarei
Address: 149 Kamo Rd, Kensington, Whangarei
From: 6:00pm on Thursday 18th February 2021
To: 7:45pm on Thursday 11th November 2021
Maunu Tennis Club - Twilight Tennis
From: Thu 30th Sep 2021
Come along and enjoy a hit of tennis at Maunu tennis club. Twilight tennis for senior members after work every Thursday from 5:30pm. At Maunu tennis club we are always keen to welcome new members. Feeling a bit ...
Where: Maunu Tennis Club, Whangarei
Address: 694 State Highway 14, Maunu, Whangarei
From: 5:30pm on Thursday 30th September 2021
To: 7:30pm on Thursday 16th December 2021