Whangarei
Verdant, vibrant and very diverse, Whangarei is a modern city set in a benevolent sub-tropical landscape. With a thriving arts community, cafés and restaurants serving the freshest of Northland produce and a climate that can bring on a BBQ at the drop of a hat, the people of Whangarei have something special to share. more
At the heart of the city centre is an attractive shopping mall, with creative copper trees among the greenery and a unique timeline cast in a series of bronze plaques that tell the local history as you wander through. For the shopper within, there is a choice from department stores to designer boutiques and, of course, plenty of local art.
Find By
Where Do You Want To Go?
This New Zealand map does not display any listings on the map itself but may provide navigation by clicking on map symbol. Alternatively select a category or a region from the main links to find and view tourism businesses.
View 84 events near Northland - Whangarei
Weber Bros Circus
From: Thu 16th May 2019
Having completed a year-long tour of NZ on the back of their last highly acclaimed world tour, Weber Bros Circus is proud to continue their most exciting and thrilling production yet - adrenaline! Compiling some of ...
Where: William Fraser Memorial Park, Whangarei
Address: Riverside Drive, Whangarei
From: 7:30pm on Thursday 16th May 2019
To: 11:59pm on Sunday 26th May 2019
Relaxation - Three Ways to Calm Your Mind In 90 Seconds
Wed 22nd May 2019
- Learn how to switch off your brain's stress response - Use the calm spot in your body to sooth your mind - Discover how a peaceful mind means aligning your 3 brains - Get to sleep more easily - Leave with a new ...
Where: Old Public Trust Building, Whangarei
Address: 69 Bank St, Whangarei
From: 7:00pm on Wednesday 22nd May 2019
To: 8:30pm on Wednesday 22nd May 2019
Qigong and Life Cultivation Class
From: Wed 15th May 2019
Qigong is a system of coordinated body posture and movement, breathing, and meditation used for the purposes of health, spirituality, With roots in Chinese Medicine and phylosophy, qigong is traditionally viewed as a ...
Where: Big Tree Studio, Whangarei
Address: 28 Vine St, Whangarei
From: 12:00pm on Wednesday 15th May 2019
To: 1:00pm on Wednesday 3rd July 2019
Xero Training - Walk In Wednesday With BDO
From: Wed 8th May 2019
Does your Xero sometimes leave you stumped? Are you thinking about subscribing to Xero? Or do you just want to learn some new tips & tricks that can help you make the most out of your Xero subscription? If so, ...
Where: BDO, Whangarei
Address: 49 John St, Whangarei
From: 9:00am on Wednesday 8th May 2019
To: 11:00am on Wednesday 10th July 2019
Studio Artists 2019
From: Fri 17th May 2019
The Yvonne Rust gallery is proud to host The Quarry Arts Centre's very own resident artists in a group exhibition. Our artists work across a diverse range of disciplines and mediums, varied themes and subject matter. ...
Where: Quarry Arts Centre, Whangarei
Address: 21 Selwyn Ave, Whangarei
From: 5:00pm on Friday 17th May 2019
To: 4:30pm on Monday 10th June 2019
Thirsty Thursday Jam Night
From: Thu 23rd May 2019
The very first Jam Night at Butters will be kicking off on the 23rd of May. And we're going to come back every fortnight for more! Hosted by Sharmel Cook & "The Jam Bandits" bringing you live music to jam along ...
Where: The Old Stone Butter Factory, Whangarei
Address: 8 Butter Factory Lane, Whangarei
From: 7:00pm on Thursday 23rd May 2019
To: 11:59pm on Thursday 20th June 2019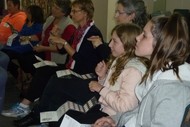 1st Kamo Girls' Brigade
From: Thu 21st Feb 2019
Girls' Brigade meets during term time from 6pm until 7.45 pm. We provide fun activities for girls aged 5 to 18 years who want to get the most out of life. Our weekly programme encourages girls to develop a range of ...
Where: Saint John's Golden Church Centre, Whangarei
Address: 149 Kamo Rd, Kensington, Whangarei
From: 6:00pm on Thursday 21st February 2019
To: 7:45pm on Thursday 7th November 2019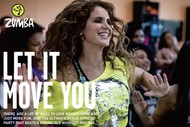 Zumba Fitness with Ting
From: Thu 2nd May 2019
Yas!!! Another opportunity tonight at WADPA at 7pm to get our happy fix and feel awesome afterwards. Join me and together we will do that and more!
Where: Whangarei Academy of Dance & Performing Arts, Whangarei
Address: 29 Commerce St, Whangarei
From: 7:00pm on Thursday 2nd May 2019
To: 8:00pm on Thursday 30th May 2019
Bank St Yoga
From: Thu 2nd May 2019
Yoga with Radhe - teacher of yoga, relaxation and mediation for more than 35 years. General class to cater to participants of mixed ability, making it totally manageable for most. Work at your own level. Includes ...
Where: Te Aho o Te Kura Pounamu, Whangarei
Address: 151 Bank Street
From: 5:15pm on Thursday 2nd May 2019
To: 6:30pm on Thursday 26th September 2019
Sharmel Cook & Motown40fourty: Double Act
Fri 24th May 2019
This 'Double Act' Friday, you'll want to make a whole night of it! To kick off, we have Sharmel Cook Music from 4pm. Sharmel is a local singer-songwriter who loves all genres but has a feel for Soul & R&B. She will ...
Where: The Old Stone Butter Factory, Whangarei
Address: 8 Butter Factory Lane, Whangarei
From: 4:00pm on Friday 24th May 2019
To: 11:55pm on Friday 24th May 2019