Stratford
Stratford is located on the junction of State Highway 3 and State Highway 43 in the Taranaki reigon of New Zealand. The town was named after William Shakespeare's birthplace Stratford-Upon-Avon and many street names and parks are dedicated to the writer's plays and characters. The glockenspiel clock tower in the middle of the town performs excerpts of Romeo and Juliet throughout the day. more
Stratford is the gateway to the Stratford Mountain House and Plateau on Egmont National Park where many adventures await. It also includes the Forgotten World Highway touring route and Whangamomona where you can easily spend a few days exploring the saddles, tracks and even the railway line with Forgotten World Adventures.
Stratford is also home to many award-winning parks and gardens such as Hollard Gardens, a horticultural oasis in the heart of dairy country.
Stratford Directory Information
Please choose from the main accommodation, attractions, tours, transport or visitor information categories below for Stratford, Taranaki, New Zealand.
Find By
Mobile-friendly - Imagine staying in a luxuriously private self contained chalet with picturesque scenery. Be captivated by the natural beauty, lake views and sculptured landscape. Unwind listening to the birdsong and farm animals from your own private verandah. Simply relax or kayak the tranquil waters of Lake Rotorangi or hike around the nearby Lake Rotokare Scenic Reserve.
Where Do You Want To Go?
This New Zealand map does not display any listings on the map itself but may provide navigation by clicking on map symbol. Alternatively select a category or a region from the main links to find and view tourism businesses.
View 2 events near Taranaki - Stratford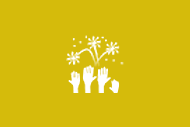 Stratford A & P Show 2022
From: Sat 26th Nov 2022
Royal Event Beef & Pig - Come see the best pedigree animals compete in the competitions. Entertainment marquee is a must to view, local entertainers, doing a wide range of displays. All the old favourites, Taranaki ...
Where: Stratford Showgrounds, Stratford, Taranaki
Address: Flint Rd East, Stratford, Taranaki
From: 9:00am on Saturday 26th November 2022
To: 4:00pm on Sunday 27th November 2022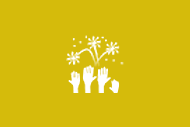 Taranaki Quilt Festival
From: Fri 24th Mar 2023
A stunning exhibition of traditional, contemporary and art quilts. On display will be the entries in the three challenges - Log Cabin, Autumn Splendour and Decorated Gumboot. Merchants' mall, raffles, demonstrations, ...
Where: Stratford War Memorial Centre, Stratford, Taranaki
Address: 55 Miranda Street, Stratford, Taranaki
From: 10:00am on Friday 24th March 2023
To: 3:00pm on Sunday 26th March 2023