Hokitika
The cool little town of Hokitika on the West Coast is the birthplace of Pounamu. Made in the heart of the earth, shaped by countless rivers, carved by master craftsman, Pounamu - also known as New Zealand jade or greenstone - is at the heart of Jade Country. The area teems with galleries due to the large artisan community and also boasts some unique attractions. more
Hokitika is a beachside town nestled along the West Coast with two nearby lakes. Once the hub of the early West Coast gold rush, Hokitika attractions include the National Kiwi Centre, West Coast Treetop Walkway, the Hokitika Gorge and the Glassblowing Factory.
Take a moment to send a West Coast related E-Postcard to your friends.
Hokitika Directory Information
Please choose from the main accommodation, attractions, tours, transport or visitor information categories below for Hokitika, West Coast, New Zealand.
Find By
Where Do You Want To Go?
This New Zealand map does not display any listings on the map itself but may provide navigation by clicking on map symbol. Alternatively select a category or a region from the main links to find and view tourism businesses.
View 2 events near West Coast - Hokitika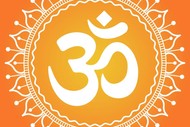 Crystal Aura Healing: Clearing the Petals of the Chakras
Sat 30th Sep 2023
https://fb.me/e/4FLmZXwle This workshop follows on from our morning one but can be done alone. It ran in Whangarei on Saturday 23 September. Both the morning and afternoon workshops are on in Hokitika the following ...
Where: Moonlight Healing, Hokitika, Westland
Address: 90 Hall St, Hokitika, Westland
From: 1:15pm on Saturday 30th September 2023
To: 4:00pm on Saturday 30th September 2023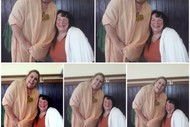 Antar Mouna(Inner Silence):Clearing the Mind with Meditation
Sat 30th Sep 2023
An amazing opportunity to work with both Swami Anandaradha Saraswati and Laksmi Duyvesteyn in the SI, just a week after the NI event. The morning does have some asana and pranayama but focuses on the mind clearing ...
Where: Moonlight Healing, Hokitika, Westland
Address: 90 Hall St, Hokitika, Westland
From: 10:00am on Saturday 30th September 2023
To: 12:45pm on Saturday 30th September 2023