Sockburn
Sockburn lies within southwestern Christchurch and is a mix of residential, industrial and retail properties. Sockburn boarders the large Riccarton Racecourse, the Riccarton Golf Complex and the Riccarton Sunday Market to the east. Sockburn accommodation includes a range of accommodation options ensuring you are sure to find the right choice for your needs and budget.
Find By
What Do You Want To Do?
18 fully self-contained and serviced studio, one and two bedroom units with spa baths. The units offer a warm welcoming ambience, are clean, quiet, modern and stylish. All units double glazed for your comfort. The ASURE Amalfi Motor Lodge offers accommodation options to suit all guests, whether you are staying for business or pleasure, we can accommodate your individual needs.

Denton Park Motel is modern and right on the doorstep of the Hornby and Dressmart Malls. 10 spacious, quality, self-contained studio, one and two-bedroom units, which are modern, comfortable, meticulously maintained and are serviced daily. All units have a wall mounted 32" LCD TV. SKY TV runs to all units. Now with FREE unlimited fibre broadband internet WiFi access.

Mobile-friendly - Dress-Smart Hornby is the South Island's only dedicated outlet centre with over 50 outlet stores. You will not only find top fashions, but everything from footwear to sunglasses and a great range of jewellery, giftware and general merchandise. Ideally situated for travellers on their way into Christchurch on Main South Road in Hornby, only 10 minutes from Christchurch Airport.
Where Do You Want To Go?
This New Zealand map does not display any listings on the map itself but may provide navigation by clicking on map symbol. Alternatively select a category or a region from the main links to find and view tourism businesses.
View 506 events near Sockburn
Showquest - Christchurch
From: Mon 20th May 2019
Come and support an impressive line-up of schools from Christchurch! Showquest is a new performing arts competition for schools and students years 1–13. It's a nationwide series of events produced by Rockquest ...
Where: Christchurch Town Hall, Christchurch
Address: 86 Kilmore St, Christchurch
From: 7:00pm on Monday 20th May 2019
To: 10:00pm on Tuesday 21st May 2019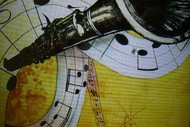 Sweet Liquorice
From: Sat 30th Mar 2019
Do come along all you Jazz Lovers and sit and enjoy Sweet Liquorice plus great food.
Where: Distinction Hotel, Christchurch
Address: 14 Cathedral Square, Christchurch
From: 6:30pm on Saturday 30th March 2019
To: 9:30pm on Monday 27th May 2019
Hedwig and the Angry Inch
From: Sat 11th May 2019
Hedwig and the Angry Inch - New Zealand Premiere. Text by John Cameron Mitchell. Music and lyrics by Stephen Trask. Directed by Michael Lee Porter. Musical direction by Luke Di Somma. Starring: Adam Rennie and ...
Where: Court Theatre, Christchurch
Address: Bernard St, Addington, Christchurch
From: 7:30pm on Saturday 11th May 2019
To: 11:59pm on Saturday 1st June 2019
Belly Dance Fundamentals
From: Mon 11th Feb 2019
Learn core movements and technique that are the foundations of all styles of belly dance. Suitable for new students to start at any time, in this class we'll learn fundamental movements then put them together in short ...
Where: TribalDiva Studios, Christchurch
Address: 40A Taupata St, Redcliffs, Christchurch
From: 7:30pm on Monday 11th February 2019
To: 8:30pm on Monday 2nd December 2019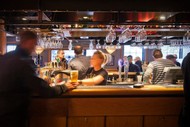 The Craic Session
From: Mon 28th Jan 2019
Join us every Monday for Craic Sessions. Everyone welcome, to participate or enjoy. Irish Music that transports you to Ireland at the very sound. Instruments range from a Flute to a Harp and each week brings ...
Where: Pegasus Arms Restaurant & Bar, Christchurch
Address: 14 Oxford Terrace, Christchurch
From: 7:00pm on Monday 28th January 2019
To: 9:30pm on Monday 6th January 2020
Beers and Pool
From: Wed 8th May 2019
Come Down with a friend of two buy Four Wakachangi and get half hour free pool hire.
Where: The Common Room , Christchurch
Address: 119 Riccarton Rd , Christchurch
From: 3:00pm on Wednesday 8th May 2019
To: 11:00pm on Wednesday 31st July 2019
Controlling Your Social Media In An Age Of Tech Giants
From: Mon 13th May 2019
This course is for users of social media who strive to know what is going on behind the scenes of your screen. You will get the knowledge and tools you need to use social media to stay in contact with your chosen ...
Where: Canterbury Workers' Educational Association, Christchurch
Address: 59 Gloucester Street, Christchurch
From: 7:30pm on Monday 13th May 2019
To: 9:00pm on Monday 17th June 2019
Monday Evening Jewellery Class
From: Mon 29th Apr 2019
These are our most popular classes and run on a Monday evening for 8 weeks. We also have a Thursday morning 8 week block and a Sunday morning 4 week block. Suitable for complete beginners right up to advanced ...
Where: Workspace Studios, Christchurch
Address: 49 Ferry Rd, Christchurch
From: 5:30pm on Monday 29th April 2019
To: 8:00pm on Monday 24th June 2019
Connections and Reflections - Ross Gillies
From: Mon 20th May 2019
A collection of works produced by Ross Gillies over the last twenty years, complemented by works produced by family and friends. "This show arises out of a most challenging moment in my life: Cancer diagnosis (early ...
Where: Eastside Gallery, Christchurch
Address: Linwood Community Arts Centre, 388 Worcester St, Christchurch
From: 5:30pm on Monday 20th May 2019
To: 3:00pm on Saturday 25th May 2019
Mark Menzies & Colleagues
Tue 21st May 2019
Gayle Blankenburg (piano), Mark Menzies (piano), Justin DeHart (percussion), Roanna Funcke (percussion) PROGRAMME: George Crumb - Music for a Summer Evening for two amplified pianos and percussion (2 players) ...
Where: The Piano: Centre for Music and the Arts, Christchurch
Address: 156 Armagh Street , Christchurch
From: 7:30pm on Tuesday 21st May 2019
To: 11:59pm on Tuesday 21st May 2019