East Tamaki
located in South Auckland, East Tamaki is Auckland's, largest industrial suburbs and forms an important economical part of the city. East Tamaki attractions include Smales Mountain, East Tamaki War Memorial Park and the China Town Asian Markets. more
East Tamaki is Auckland's largest manufacturing and distribution hub and contributes greatly to regional economy.
There are a wide range of accommodation options in East Tamaki, as well as restaurants, clubs, shopping centres and rental agencies.
Take a moment to send an Auckland related E-Postcard to your friends.
Find By
What Do You Want To Do?
Mobile-friendly - Discover what you've been missing with New Zealand's most trusted car rental brand, offering a wide range of late model cars, 4WDs and vans, available from more than 40 convenient locations nationwide. Avis rentals also include unlimited kilometres, free standard insurance, and 24-hour breakdown service from AA Roadside Assistance. You can also earn Airpoints Dollars™ when renting with Avis.

Mobile-friendly - Jump into the fun at Bounce & Beyond - Auckland's largest indoor inflatable playground dedicated to everyday fun!!! Our 1800sqm facility features the coolest inflatables that will have you and your family jumping for joy! We have massive inflatable slides, obstacle course, bounce houses, interactive games and more. The whole family will have a blast playing at BOUNCE & BEYOND!

Mobile-friendly - Modern accommodation just 8km from Auckland Airport and 13.5km from central Auckland. Accommodation options include Double Room with Private Bathroom, Luxury Triple Room, Twin Room with Private Bathroom, Deluxe Family Suite. All accommodation includes TV with satellite channels, refrigerator, microwave, tea/coffee-making facilities, iron, iron stand and a hairdryer. Very quiet rooms, away from the street. Guest parking. Guest laundry.
Where Do You Want To Go?
This New Zealand map does not display any listings on the map itself but may provide navigation by clicking on map symbol. Alternatively select a category or a region from the main links to find and view tourism businesses.
View 2 events near Auckland - East Tamaki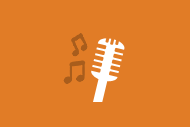 Christmas Concert
Sun 8th Dec 2019
Enjoy a Christmas Variety Show with Pakuranga Choral. The programme includes arrangements by Gustav Holst, Malcolm Sargent and our own David Hamilton plus popular WWII nostalgia as well as well known sing-along ...
Where: East City Wesleyan Church, East Tamaki, Auckland
Address: 219 Burswood Drive, East Tamaki, Auckland
From: 5:00pm on Sunday 8th December 2019
To: 6:30pm on Sunday 8th December 2019
Wriggle and Rhyme Class
From: Tue 9th Apr 2019
Bounce & Beyond is Auckland's largest inflatable bounce centre dedicated to everyday fun! We offer special Coffee Group pricing on Tuesday and Wednesday: $12 for one child under 5-year old and one coffee, Or $20 for ...
Where: Bounce & Beyond, East Tamaki, Auckland
Address: 10a Kerwyn Avenue, East Tamaki, East Tamaki, Auckland
From: 10:15am on Tuesday 9th April 2019
To: 11:00am on Wednesday 11th December 2019