Greytown
Greytown is a Victorian country village with metropolitan style lcoated in the Wairarapa region. It's the kind of place where you don't want to forget your credit card because its eclectic mix of independent boutiques, specialty stores, restaurants and cafes make it a premier shopping destination. Greytown is also home to Cobblestones Museum, where people can step back in time and learn about the Wairarapa's pioneering past; Schoc Chocolate studio with its more than 80 different flavours of chocolate and the iconic White Swan bar and restaurant with its wide verandahs making it the perfect place to sample local wine on a sunny afternoon.

A quick and completely unscientific survey of locals would indicate that Greytown people love being home for the summer. Why pack your bags and head off somewhere not quite as good as your home town for some R&R? more
We stay around because our beautiful summertime village is the kind of place most people want to spend their holidays. It's got everything. A range of options to dine outside for breakfast, lunch and dinner. All styles of accommodation from the perfect place to pitch a tent or park a caravan, to family motels, backpacker hotels or luxury boutique homes. A river to cool off in. Walks and bike trails to enjoy. A living, interactive museum to visit. And enough unique, exciting shopping to keep everyone in touch with what's new, on trend and can't be found anywhere else. Put all of that together in New Zealand's prettiest Victorian Main Street and you have the most perfect day trip, weekend or week away you could wish for.
Surrounding all of that fine living is a laid back, honest kiwi attitude that epitomises the culture New Zealanders are famous for. Small towns concentrate that style and Greytown is no exception. We are a wonderful blend of multi-generation families, 'born locals' and recent immigrants. The pride we have in our town is immense and it unites us. We love that Greytown is flourishing and we understand the benefits that tourism brings to our business community as we grow and evolve.
If you are visiting us, please accept our very sincere welcome. Take all the time you need to relax and enjoy what our country village heaven has to offer.
Find By
What Do You Want To Do?
Greytown, New Zealand has launched its first official website that will be used for promotions, tourism, visitor information and events. It will represent everything happening in Greytown and be the first and best source of information for anyone looking to visit.
Where Do You Want To Go?
This New Zealand map does not display any listings on the map itself but may provide navigation by clicking on map symbol. Alternatively select a category or a region from the main links to find and view tourism businesses.
View 3 events near Wairarapa - Greytown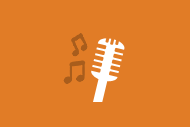 Talent Wairarapa Second Semi Final
Sat 1st Jun 2019
Talent Wairarapa is a Talent Quest open to all Wairarapa residents. This is the second year of the event and the nearly 60 entries include bands, singers dancers and variety acts. There is a section for under 14s and ...
Where: Kuranui College, Greytown, Wairarapa
Address: East Street, Greytown, Wairarapa
From: 7:00pm on Saturday 1st June 2019
To: 10:00pm on Saturday 1st June 2019
Lorna Jane Pop Up
From: Sat 1st Jun 2019
Greytown, we are popping up near you! Get an exclusive 20% off our great range of sale styles! Buy two or more items to get 20% off our full priced stock! Bring your entire #girlsquad - LJ
Where: Greytown Town Hall, Greytown, Wairarapa
Address: 89 Main St, Greytown, Wairarapa
From: 9:00am on Saturday 1st June 2019
To: 4:00pm on Sunday 2nd June 2019
Every Breath You Take
Sat 13th Jul 2019
The Night Watch are delighted to invite you and your family/friends to our second early music concert of 2019. This concert, titled Every Breath You Take showcases the unique and little heard sound of the chalumeau and ...
Where: St Luke's Church , Greytown, Wairarapa
Address: 158 Main St, Greytown, Wairarapa
From: 6:00pm on Saturday 13th July 2019
To: 7:30pm on Saturday 13th July 2019