Temuka
Temuka is a busy little town located in the heart of a rich sheep and dairy farming region about 15 kilometres north of Timaru in the Canterbury. Steeped in history, the small town of Temuka was once home to Richard Pearse - the man who raced the Wright Brothers to become the first man to fly. Popular local attractions include a pottery shop, a fruit winery and salmon fishing. Book your Temuka accommodation and explore the mind-blowingly stunning southern Canterbury region. more
Take a moment to send a Canterbury related E-Postcard to your friends.
Find By
What Do You Want To Do?
Mobile-friendly - Welcome to Skydiving Kiwis, the newest and by far coolest New Zealand tandem skydiving experience. Located only one and a half hours south of Christchurch, a perfect day trip to South Canterbury awaits you... Established in June 2011 by a small group of highly skilled and extremely passionate 'kiwi' skydivers, collectively boasting over 20 years industry experience between them!
Where Do You Want To Go?
This New Zealand map does not display any listings on the map itself but may provide navigation by clicking on map symbol. Alternatively select a category or a region from the main links to find and view tourism businesses.
View 2 events near Canterbury - Temuka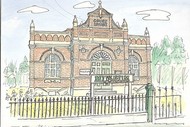 Temuka Courthouse Museum Open Days
From: Sun 27th Oct 2019
Open days, come and view the displays of Temuka and Districts history, from Farming, to Industry, Family history and Social history. We have over 6000 items and many hundreds of photos available to view and obtain ...
Where: Temuka Courthouse Museum, Temuka, Canterbury
Address: 2A Domain Avenue, Temuka
From: 2:00pm on Sunday 27th October 2019
To: 4:00pm on Sunday 12th April 2020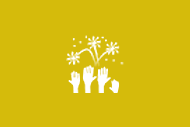 Temuka Christmas Parade & Market Day
Sat 30th Nov 2019
Christmas Parade at 12 noon. Please assemble on Hally Terrace, Temuka at 11.45am with floats etc. For entry in the Parade & Stall Sites book at Temuka Library, King Street, Temuka. A fun event for all the family.
Where: King Street, Temuka, Temuka, Canterbury
Address: King Sreet, Temuka
From: 10:00am on Saturday 30th November 2019
To: 2:00pm on Saturday 30th November 2019