Te Puke
Known as the "Kiwifruit Capital of the World", Te Puke is a small town located southeast of Tauranga, a short drive inland from the coast in the Bay of Plenty region. Along with kiwifruit, the local area farms avocado orchards, feijoas and citrus fruits. Things to do in Te Puke include scenic flights, walking along the Te Puke Heritage Walkway, and climbing nearby Mount Otanewainuku. Young children are filled with wonderment at the enchanting Looking Glass Garden, and the huge kiwifruit at Kiwi360 provides great photo opportunities.
Find By
Where Do You Want To Go?
This New Zealand map does not display any listings on the map itself but may provide navigation by clicking on map symbol. Alternatively select a category or a region from the main links to find and view tourism businesses.
View 2 events near Bay of Plenty - Te Puke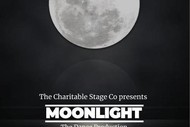 Moonlight
From: Sun 22nd Jul 2018
What if we were lightless? Well, Moonlight is the theatrical dance production combining visual effects and contemporary and modern styled dance. Join us for our season of Moonlight.
Where: Litt Park Theatre, Te Puke, Bay of Plenty
Address: Park Lane, Te Puke, Bay of Plenty
From: 7:00pm on Sunday 22nd July 2018
To: 9:00pm on Sunday 5th August 2018
Waste Free Living Workshop - With Kate Meads
Wed 12th Dec 2018
Waste Free Living Workshop - Te Puke Through this exciting seminar you will be inspired, become motivated and take control of your households impact on our future. What else? You get a free $100 goodie bag with ...
Where: The Orchard Church, Te Puke, Bay of Plenty
Address: 20 MacLoughlin Drive, Te Puke, Bay of Plenty
From: 6:00pm on Wednesday 12th December 2018
To: 8:30pm on Wednesday 12th December 2018