Te Puke
Known as the "Kiwifruit Capital of the World", Te Puke is a small town located southeast of Tauranga, a short drive inland from the coast in the Bay of Plenty region. Along with kiwifruit, the local area farms avocado orchards, feijoas and citrus fruits. Things to do in Te Puke include scenic flights, walking along the Te Puke Heritage Walkway, and climbing nearby Mount Otanewainuku. Young children are filled with wonderment at the enchanting Looking Glass Garden, and the huge kiwifruit at Kiwi360 provides great photo opportunities.
Find By
Where Do You Want To Go?
This New Zealand map does not display any listings on the map itself but may provide navigation by clicking on map symbol. Alternatively select a category or a region from the main links to find and view tourism businesses.
View 3 events near Bay of Plenty - Te Puke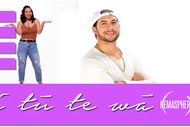 Toi Tu Te Wa Workshop
Fri 7th Jun 2019
Tawaroa & Puawai are public figures and both members of Maimoa Music, Aotearoa's premiere kaupapa Māori band. Our guests have amazing stories to share about their journey and careers in media, music and kaupapa ...
Where: Makahae Marae, Te Kahika Pā, Te Puke, Bay of Plenty
Address: 20 Te Kahika Road, Te Puke, Bay of Plenty
From: 9:30am on Friday 7th June 2019
To: 2:30pm on Friday 7th June 2019
The 2019 Western BOP Lefties & Partners
From: Sat 29th Jun 2019
A National Association of Left Handed Golfers (NALGNZ) Event. Open to Right handed golfer friends and partners etc. Day 1 - Te Puke Golf Course Saturday 29th June 2019. Start Tees from 12 noon. Entry fee - ...
Where: Te Puke Golf Club, Te Puke, Bay of Plenty
Address: 847 SH 2, Te Puke, Bay of Plenty
From: 11:55am on Saturday 29th June 2019
To: 6:00pm on Sunday 30th June 2019
Waste Free Living Workshop - With Kate Meads
Wed 11th Dec 2019
Prepare to be inspired, become motivated, and take control of your household's impact on our future. Get lots of exciting and inspirational education around ways you can minimize waste at home. This workshop is ...
Where: The Orchard Church, Te Puke, Bay of Plenty
Address: 20 MacLoughlin Drive, Te Puke, Bay of Plenty
From: 6:30pm on Wednesday 11th December 2019
To: 9:00pm on Wednesday 11th December 2019